Soaring above your everyday struggles, free like a bird.
It's an idea we've all wished could come true in times of difficulty and stress. Now, fueled by your generous donations, Artists Jamie Lloyd & Melissa Schilling will be able to gift children (and their families) living in the bunkhouses of the Tacloban disaster zone the ability to fly above their problems. Wings for Tacloban are imaginary art wings created by children for children.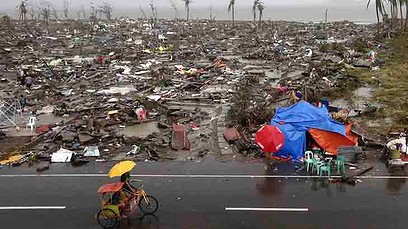 Support this Project with a Tax-Deductible Donation Now!
Travel Dates: June 23 – July 10, 2014
Wish List:
-3 Portable Bluetooth Printers
-Chalk! Chalk! and more Chalk!
–Roll of paper (48″ x 200′ Natural or White)
-8 packs of oil pastels or paint pens
-30 medium-large paint brushes
-3 pairs of industrial scissors
Why Wings?
It has been nearly 6 months since Typhoon Haiyan, the world's biggest-ever storm to make landfall, struck the central Philippines – killing more than 5,200 people, displacing 4.4 million and destroying $547m in crops and infrastructure.
In Leyte Province, 70 to 80 percent of the area was destroyed. Tacloban, the capital of Leyte, where five-metre waves flattened nearly everything in their path, suffered more loss of life than any other Philippine city. Outside the town centre, in a hillside cemetery, city workers have dug a mass gravesite which stretches along 100 metres.
Much of Tacloban has been turned to rubble, leaving many survivors homeless and dependent on aid.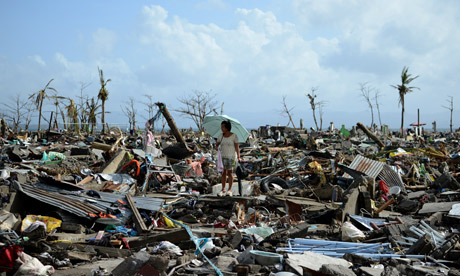 Visiting the city, it is clear that – despite the help of the international community – it will take a very long time for the town to recover.
About the Bunkhouses of Tacloban:
The bunkhouses are made of corrugated sheets, plywood and coco lumber and measure
8.64 square meters. 27 Bunkhouses in the San Jose District of Tacloban with water and electricity have been completed as of April 1, 2014. Another 66 remain to be built and equipped with basic necessities. Each bunkhouse has 24 units, although big families are given two units. The partition per unit was collapsed to accommodate bigger families.
We'll be painting the inside main wall of bunkhouses with chalkboard paint in a variety of colors. Once dry, we'll cure the walls and arm the occupants of the bunkhouses with chalk. We hope to encourage creative thinking and hope.
This slideshow requires JavaScript.
Close to 2 million families were affected by the weather disturbance, considered to be the strongest typhoon on record to make landfall. 30 countries have already pledged financial and humanitarian aid amounting to 2.366 billion to victims of super typhoon Yolanda.