Staggering Illiteracy Rates in Haiti:
Frighteningly low literacy rates continue to be one of the biggest obstacles in Haiti's struggle against poverty and stagnation.  While Haiti's Constitution guarantees free public education for all citizens, the government has been unable to fulfill this obligation.  In fact, the average Haitian attends fewer than five years of school total, and only 20% of the population attends school after the 6th grade.  As a result, many children never learn to read and write, and Haiti's literacy rate hovers at only 55%, as compared to 99% in the United States and 90% for other Caribbean nations. (sources: World Bank and Library of Congress literacy statistics)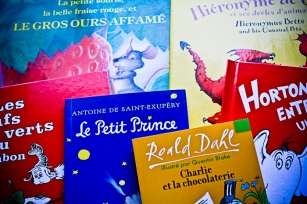 Renegade Storytelling Project:
In response to these illiteracy rates, Project HOPE Art created an Art & Literacy project to promote interest in stories using some of the world's most beloved children's books as our tool.
Our Renegade Storytelling Project kicked off in April of 2012 at the OJFA orphanage and the Centre d'Education et de Formattion des Jeunes in Port-Au-Prince, featuring Maurice Sendak's classic Where The Wild Things Are.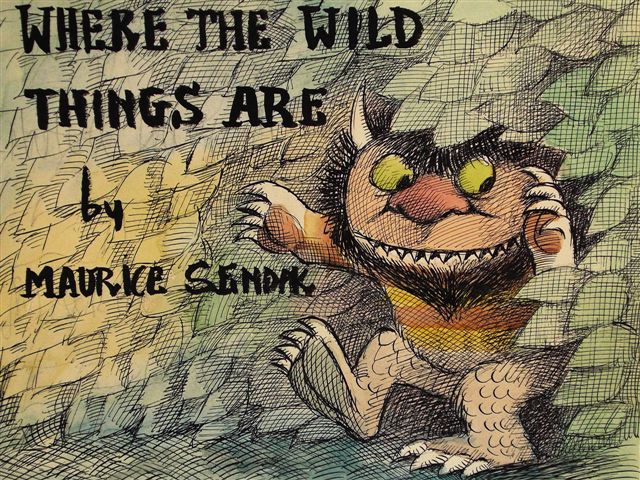 We used a combination of story hours, art projects, and giant story posters to tell the tales and capture imaginations.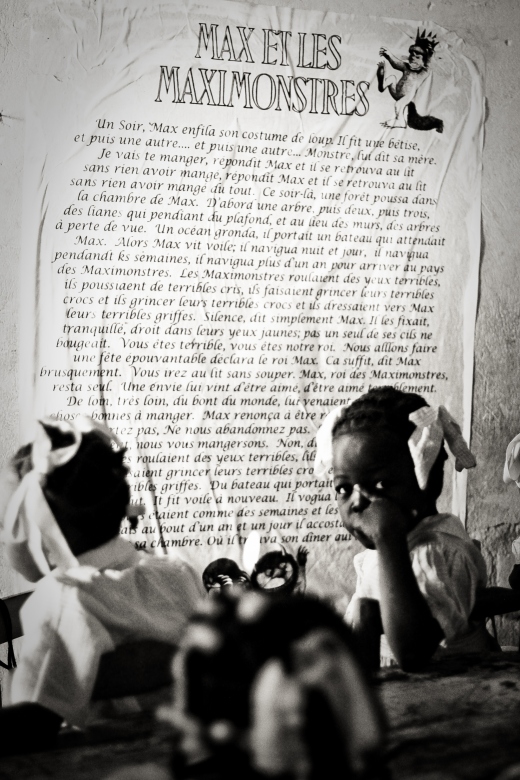 PHA was excited to build off of the success of Where The Wild Things Are and continued the Renegade Storytelling Project on the July, 2012 trip to Haiti.  This time, we focused on three new books- The Giving Tree, Heironymous Betts and His Unusual Pets, and National Worm Day.  We brought with us books and giant, illustrated story posters in English, French, and Kreyol that we gave to orphanages, hospitals and schools, as well as all of the paints, crayons, paper and craft supplies needed for the kids to bring their own interpretations of these stories to life.
Want to help support the Art & Literacy program?  Choose some books off of our wishlist that we can bring to Haiti and share with our students: Books in French Wishlist or download a storytelling poster for your classroom!