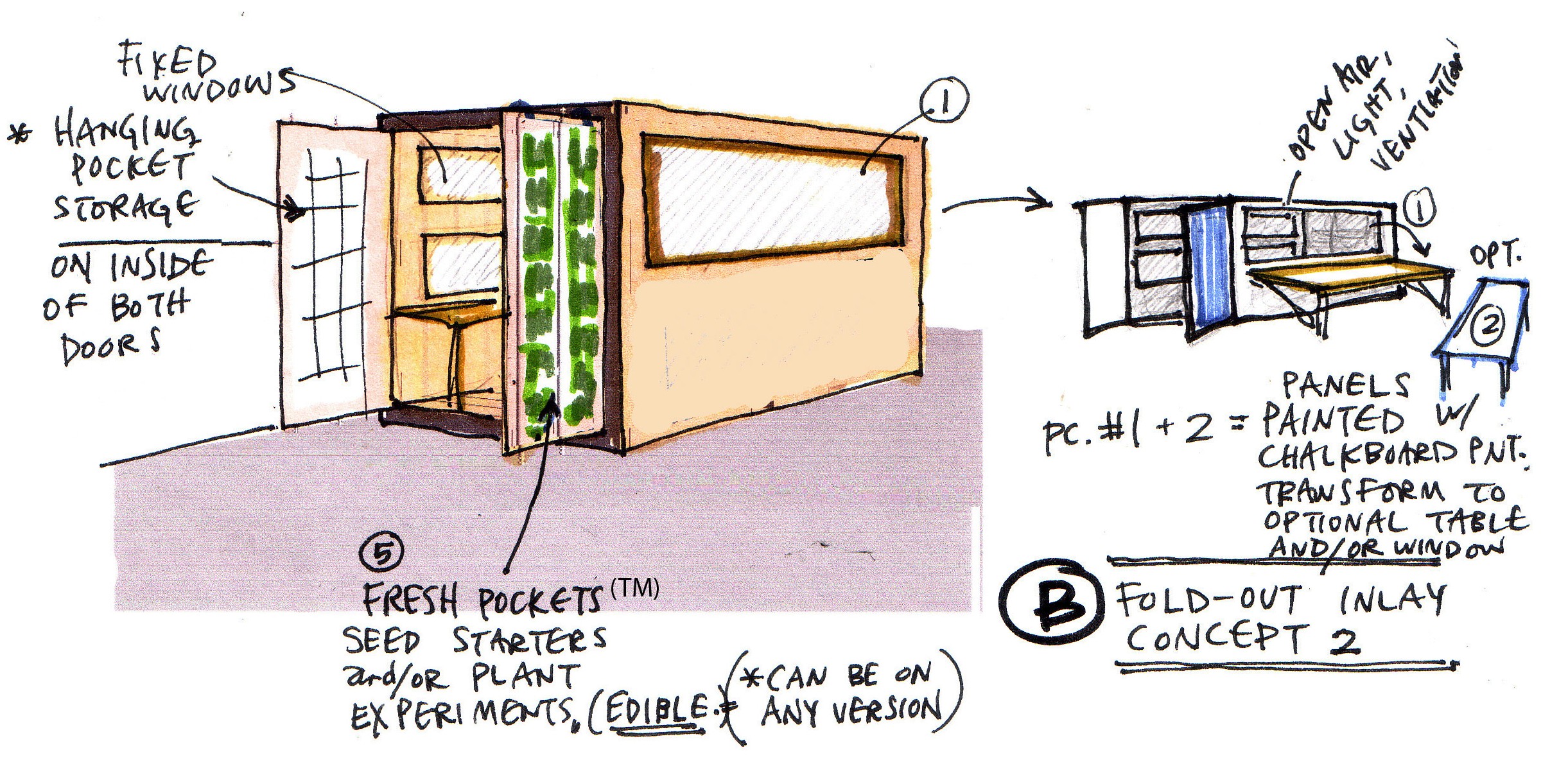 The only thing that beats a good plan, is a better plan. We find that collaboration brings us closer and closer to the best plans in the world.
Enormous thanks to Sam Bloch and Elizabeth Marley for collaborating on the early vision of our art center / storage container. Immense, gratitude to the NGO family over at Communitere for supporting our ideas, visions and plans. Especially Delphine Bedu and Caroline Etienne for handling so many nitty gritty details on our behalf.
In 2013, our rainbow cabinet was built by master craftsman, Jason DeCook and then painted in the colors of the rainbow by our friend, Aimee Gaines. Our Lady of Art was created by our friend Julie Koopman and she stands watch over all the visiting artists and their projects.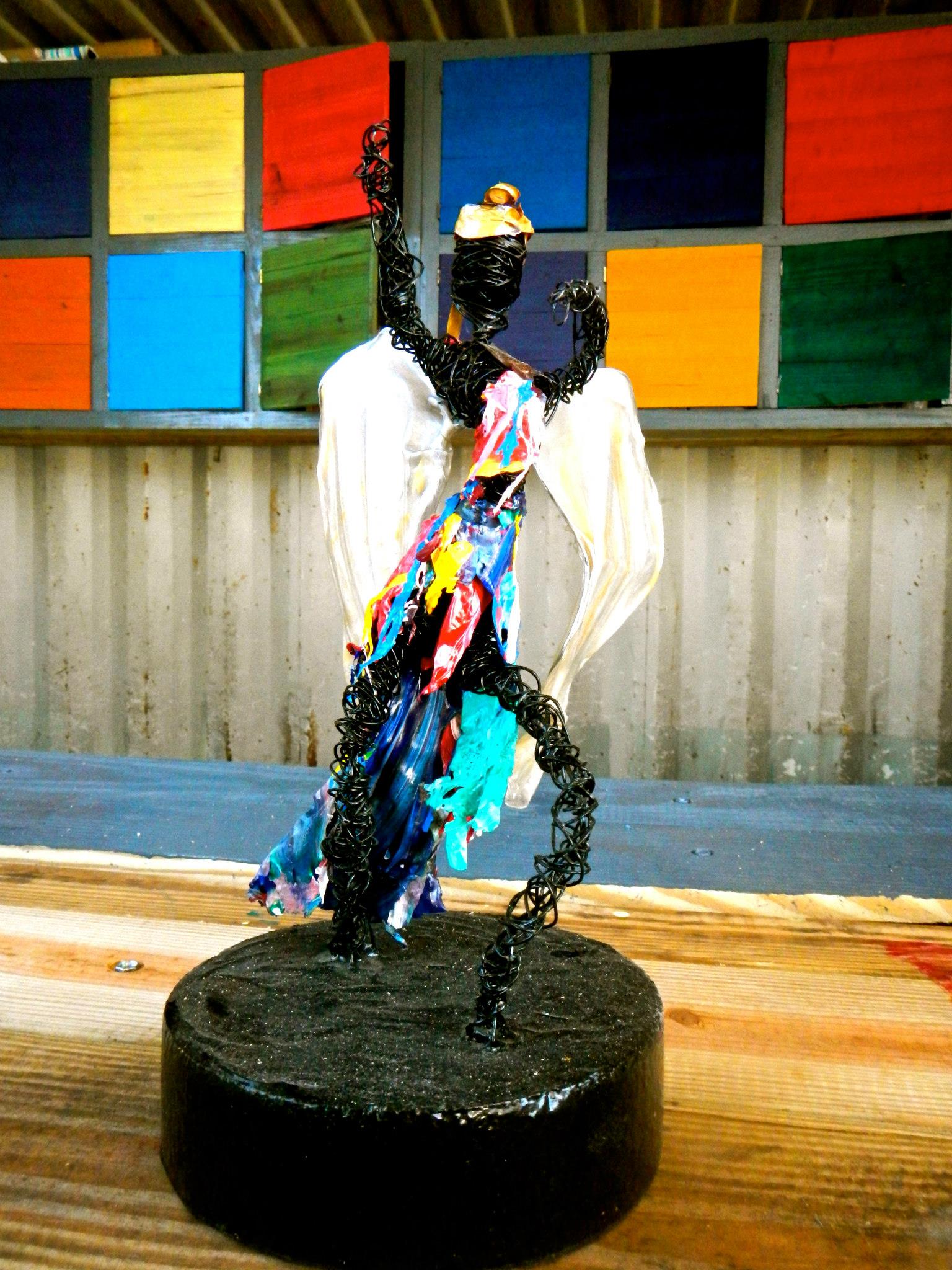 From our little spot in the workshop at Communitere we launched a number of projects, including Let There Be Light 1 and Let There Be Light 2. Thank you to artists Jenni Ward, Luc Winter, Racine Polycarpe, Claudel Cassius, Jason DeCook, Aimee Gaines, Shrine, Moon and Jade for all the hard work to make art in Cite Soleil.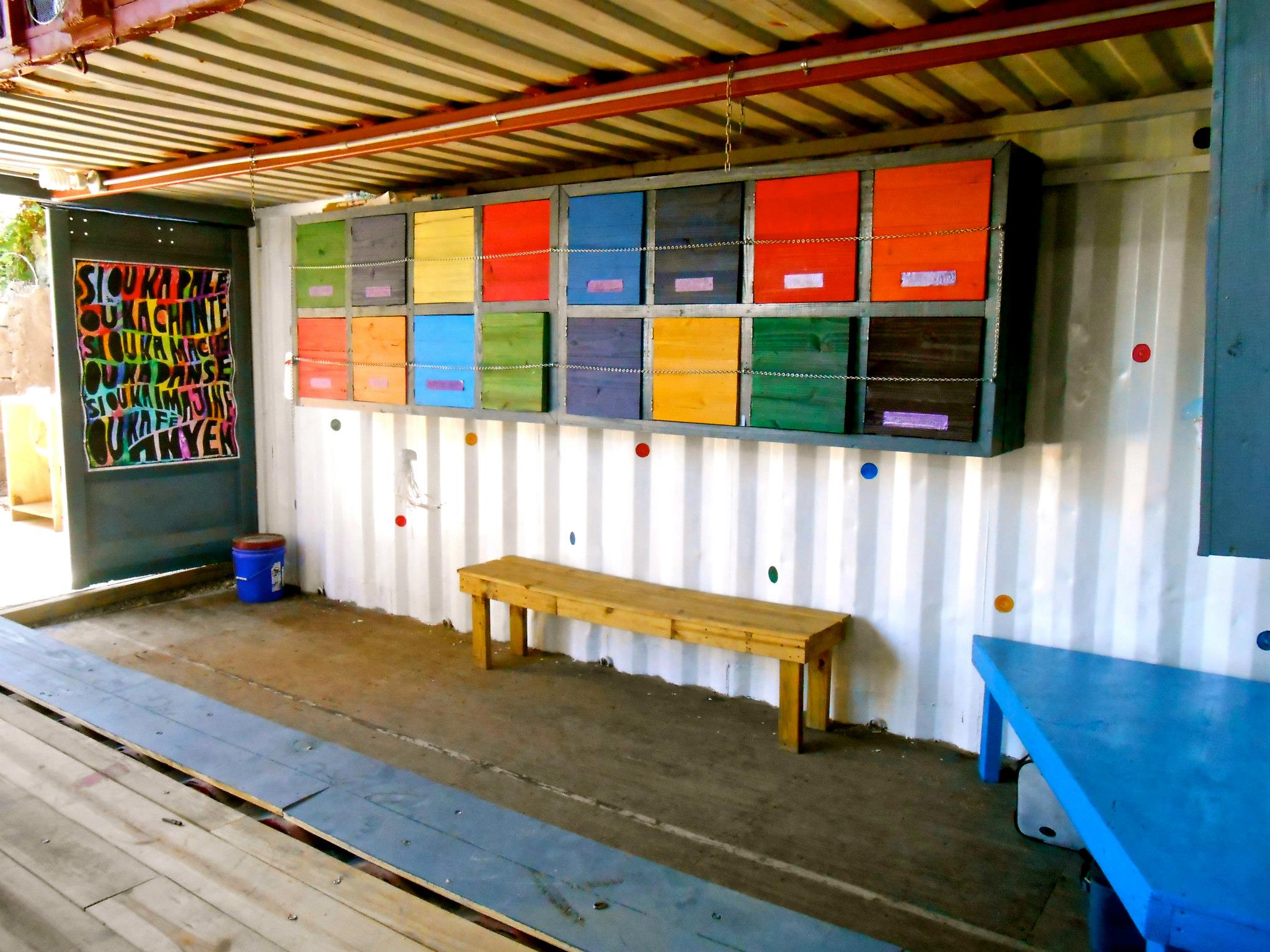 For the last two years our rainbow cabinet has lived at Haiti Communitere stuffed to the brim with paint, paper, pastels, brushes and a ton of glitter.
For the last two and a half years we have held puppet shows, dance parties, recycled trash makeovers and more than one bicycle blender fruit smoothie extravaganza.
Haiti Communitere was a perfect home for us and all of our sparkling trinkets of inspiration and creativity. Free spirited artists must keep moving, so onward we go.
This slideshow requires JavaScript.
On February 15th our little Cabinet of Fun bid adieu to HC. We hope it left a trail of glitter so everyone could find their way to us in our new home in Pacot. Our cabinet is now parked in the Pacot neighborhood next to the Hotel Olofson. The keepers of the cabinet are 20 young ladies who are excited to put its contents to good use.
And with our move, comes new projects and collaborations …
We will be working with Emy Morse at her art school in Montan Noir.
We are also launching an art project with Human Rights activist and FOSAJ artist, Charlotte Charles and The Haiti Initiative's Kara Lightburn in Jacmel.
And this summer we will be launching a summer gardening class with Rebuild Globally and SOIL.
"These are the days of miracle and wonder. This is the long distance call." -Paul Simon