This week we planted beans in plastic bottles and taught the students about RECYCLING!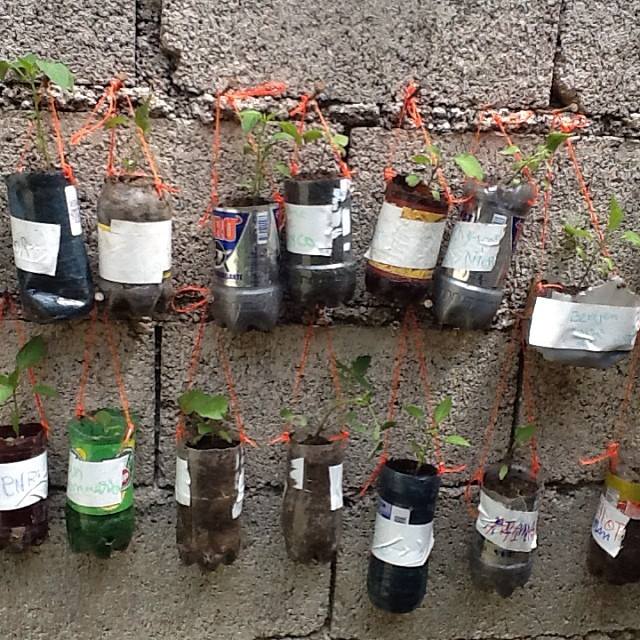 On the 11th week of the garden
 project, the teacher approach with the students the
 recycling process. What trash can undergo the recycling
 process.
    – What can we do with plastic bottle?
    – How we can recycle plastic bottle?
  At the end, the student we ordored to take refuse plastic
 bottle and recycle them so to put seed into them. In order
 to show that we can recycle the things around us.
    Key Words
     – Recycling: The action of passing again
 through a cycle of changes or treatments, in order to regain
 materials for human use.
     – Bio degradable: Capable for being chemically
 degraded
     – Non degradable: Incapable of being
 chemically degraded.
 Mo Kle
    – Resiklaj: Aksyon pou pase dechè nan
 transfòmasyon pou chanje oubye trete yo, pou  ka
 rejwenn yo pou moun sèvi.
    – Dekonpoze: Tout matyè ki kapab
 degradasyon pou sibi transfòmasyon
     – Pa kapab dekonpoze: tout sa ki pa kapab sibi
 degradasyon.