Project HOPE Art is sponsoring three Haitian Artists to visit San Francisco, build sculpture and present our collective work in Haiti at our Third Annual Voodoo Donor Dinner in San Francisco. We need a strong, creative, tenacious individual to join the team for 6 months.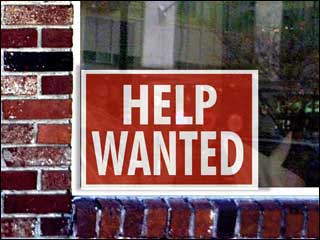 Job Responsibilities:
BROAD RESPONSIBILITIES
• Oversee the donor dinner and arts sculpture program at Recology, in September
• Develop and promote the mission, vision and values of Project HOPE Art
• Work with peers and other departments to synchronize themes and schedules.
• Create a positive learning environment by providing clear, specific, timely and respectful coaching and feedback for artists, staff and donors
• Maintain a calm demeanor during periods of high volume or unusual events to keep the donor dinner operating to standards and set a positive example for artists, staff and donors
• Develop positive relationships with outside vendors by understanding and addressing individual motivations, needs and concerns.
• Follow all operational policies and procedures to ensure the safety of all guests and staff.
• Maintain regular and consistent communication with punctuality.
SPECIFIC RESPONSIBILITIES
• Develop themes, procure supplies and execute ideas related to the Third Annual Voodoo Donor Dinner
• Establish learning objectives and measurable outcomes for the Third Annual Voodoo Donor Dinner
• Assess and document progress toward learning objectives and satisfaction of donor and artist experiences
• Serve as the point of contact for the PHA team
• Answer phone, email, and in-person requests regarding the Third Annual Voodoo Donor Dinner
• Schedule staff to meet demand. Adjust as needed to handle last minute changes.
• Keep adequate supplies, brochures and other materials.
• Other duties as assigned by supervisor.
Job Qualifications:
General Qualifications
Please possess a good sense of humor, a strong back bone and a definitive sense of right & wrong. Understand the power of web-based infrastructure, applications and time management. Don't be afraid to pick up the good old-fashioned telephone. There are no stupid questions, only silly people afraid to ask beneficial, answer-driven questions.
Additional Information:
SUPERVISION
Requires moderate supervision from both co-founders of Project HOPE Art; exercises substantial independent judgment and initiative. The Special Event Coordinator will work from home.
HOURS
June-December: 25 – 30 hours per month
Interested in applying?
Please send your resume and a short cover letter to Melissa@projecthopeart.org