Thursday 21st 2015, our music class went to Civadier in Jacmel to record a song that promotes children rights and abilities.
"NOU GEN DWA NOU" (We have our rights) is the tittle of the song written and sung by the music class students
We left Port au Prince at 9 AM. all the way long, pictures and videos were taken. We all had fun and enjoyed the moment. we arrived at the studio CINE INSTITUTE at 11: 30 or so. we simply took a little rest, had our lunch and went straight to work.During the recording, after several attempts we finally succed our goal which was record the song.
All the record studio staff were amazed seeing the children singing real enthusiasm and courageous.
Some claimed that is was hard, the way was too long, tiredness but they all had something in common which was their happiness.
After the work was done, we visited the sea shore, passed through caves and went back to surface.
In the last time, we took some pictures of souvenir and Headed back to Port au Prince.
It was really an awesome day, lots of fun.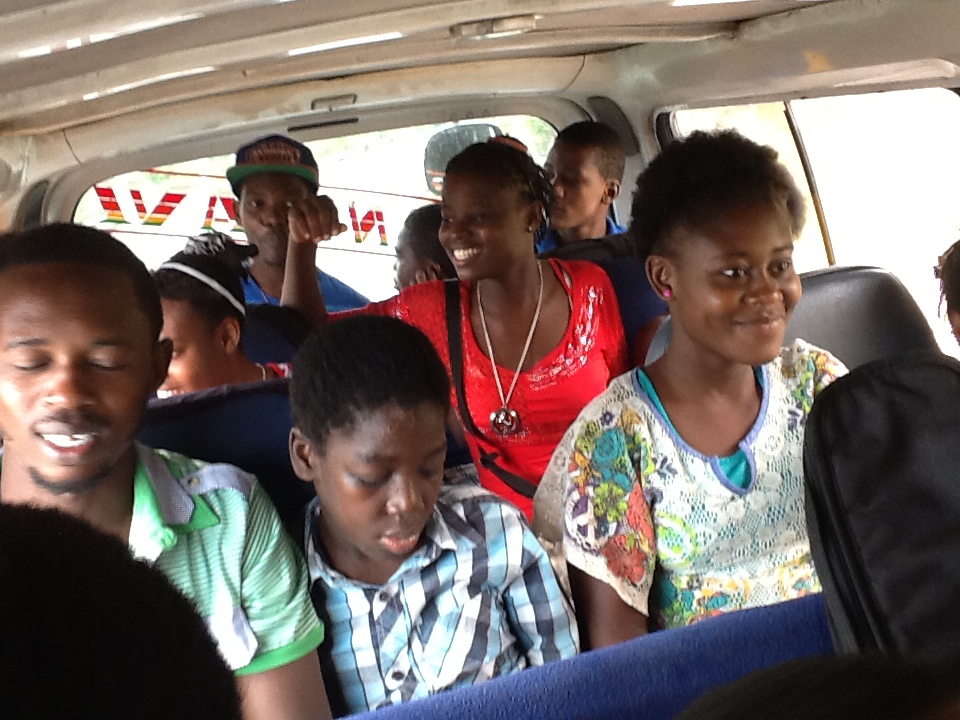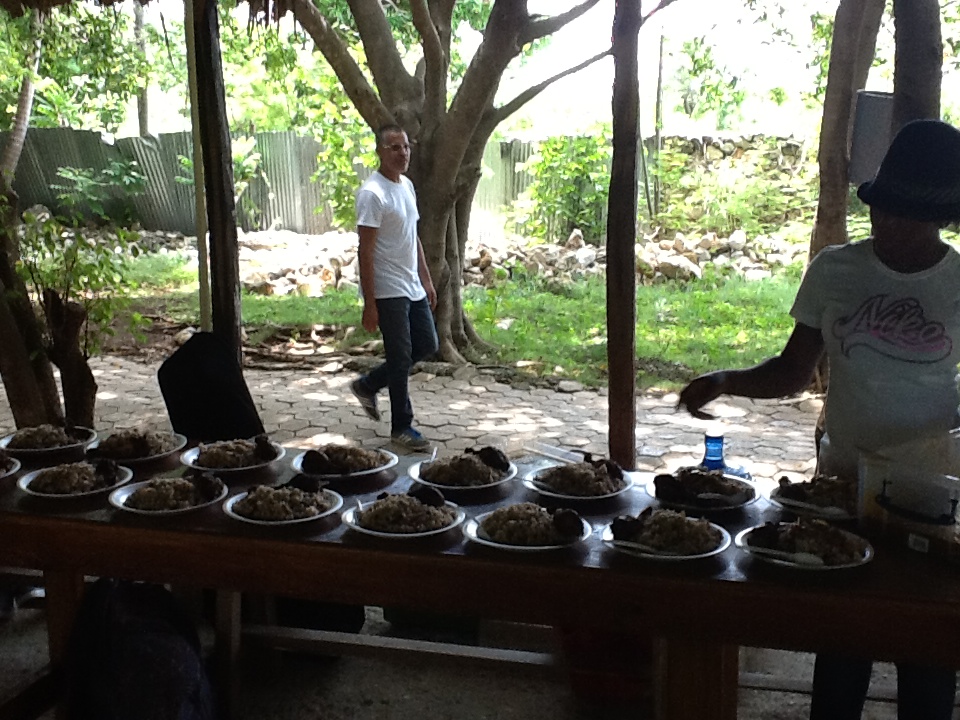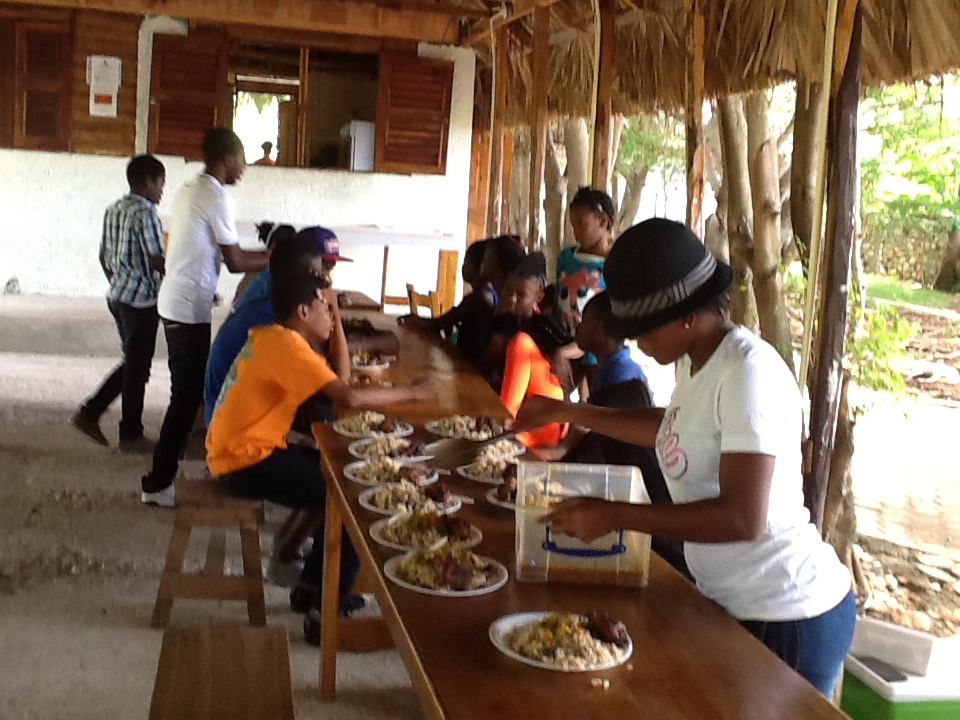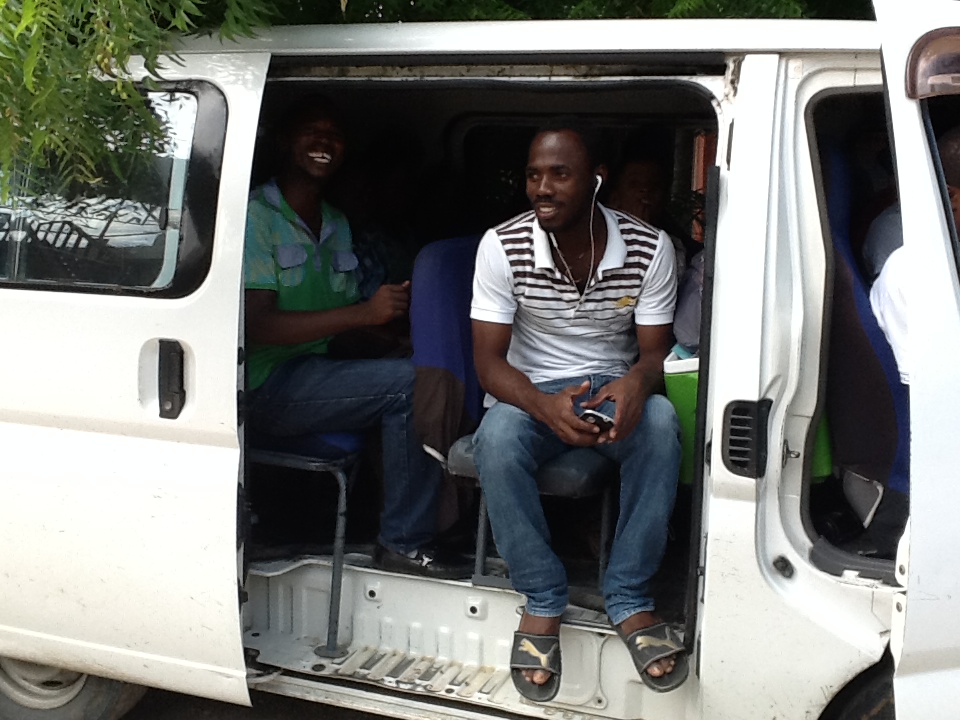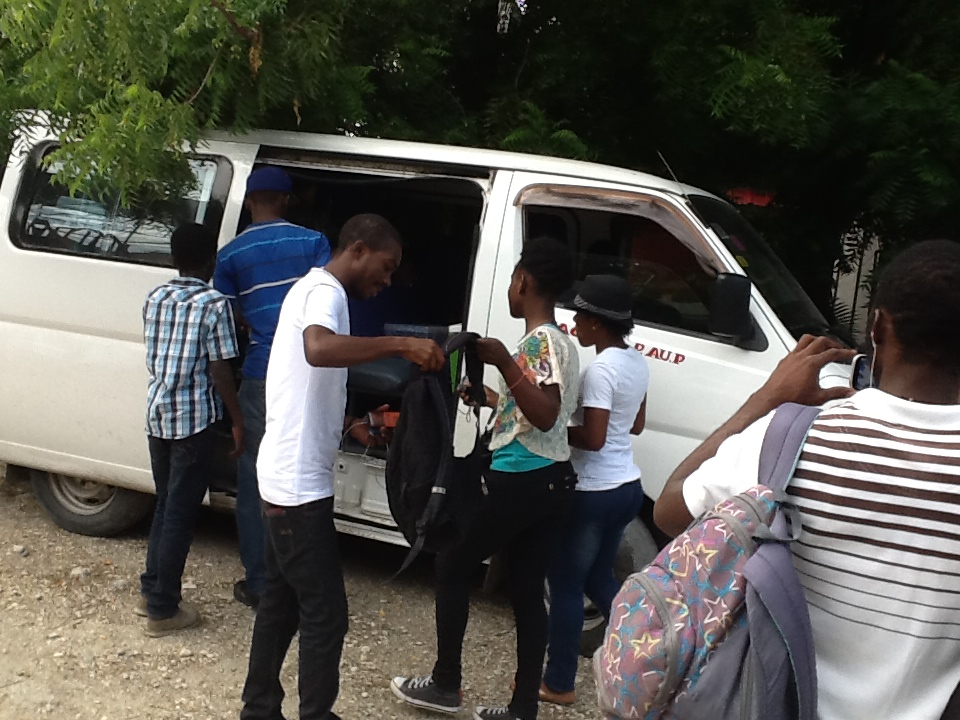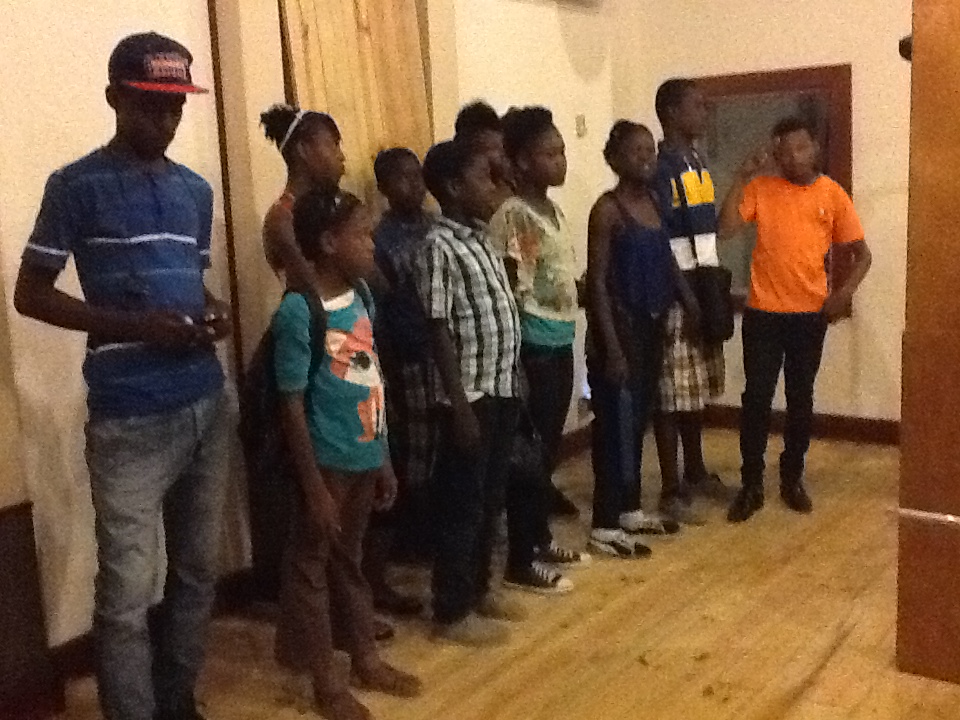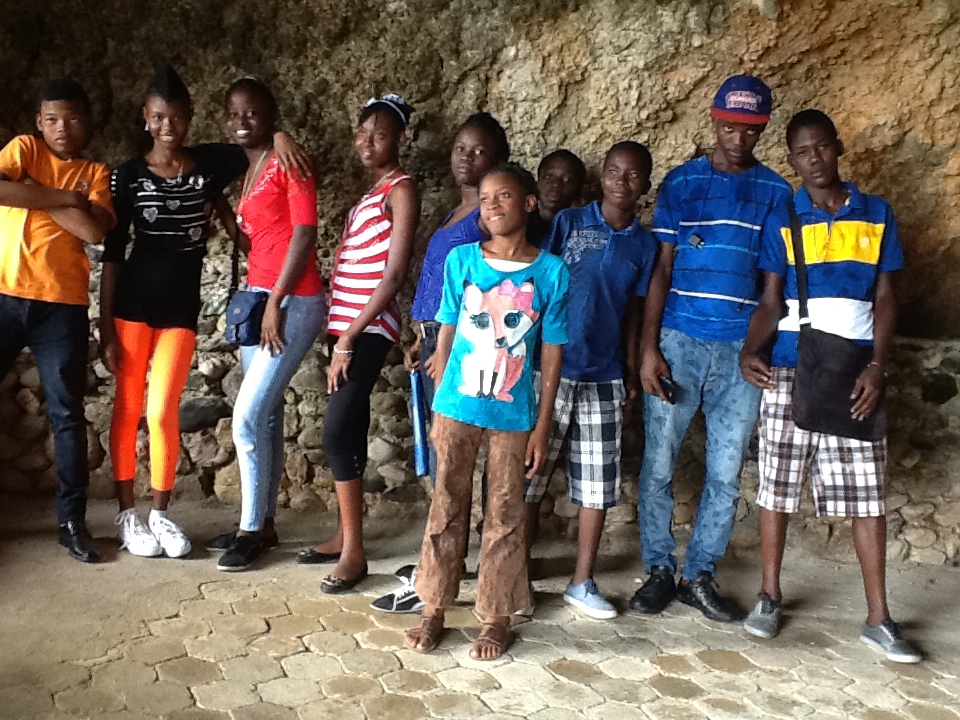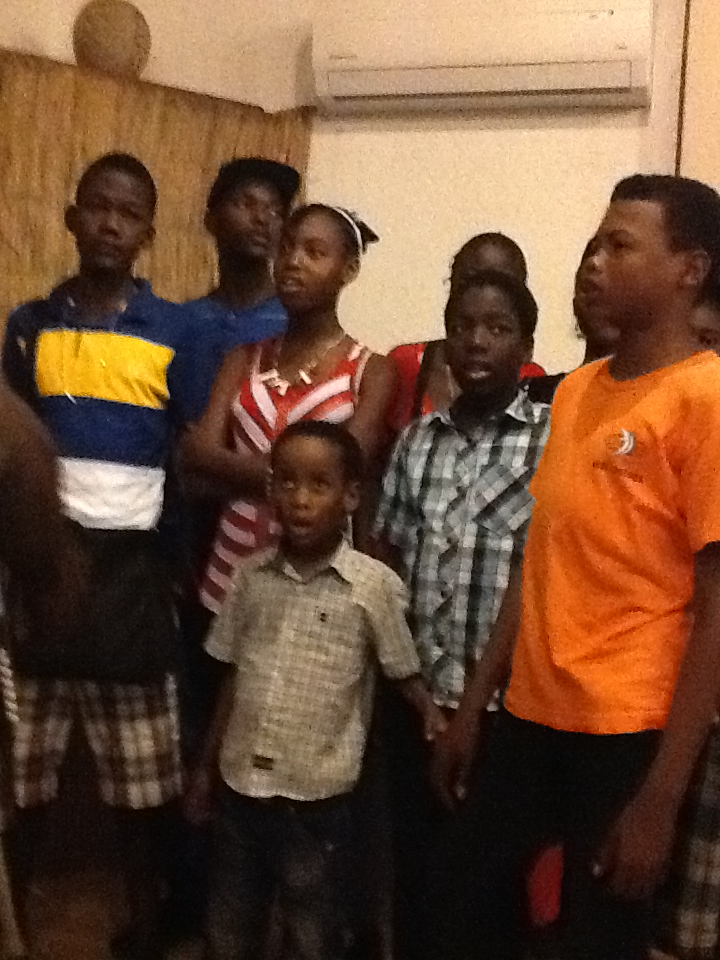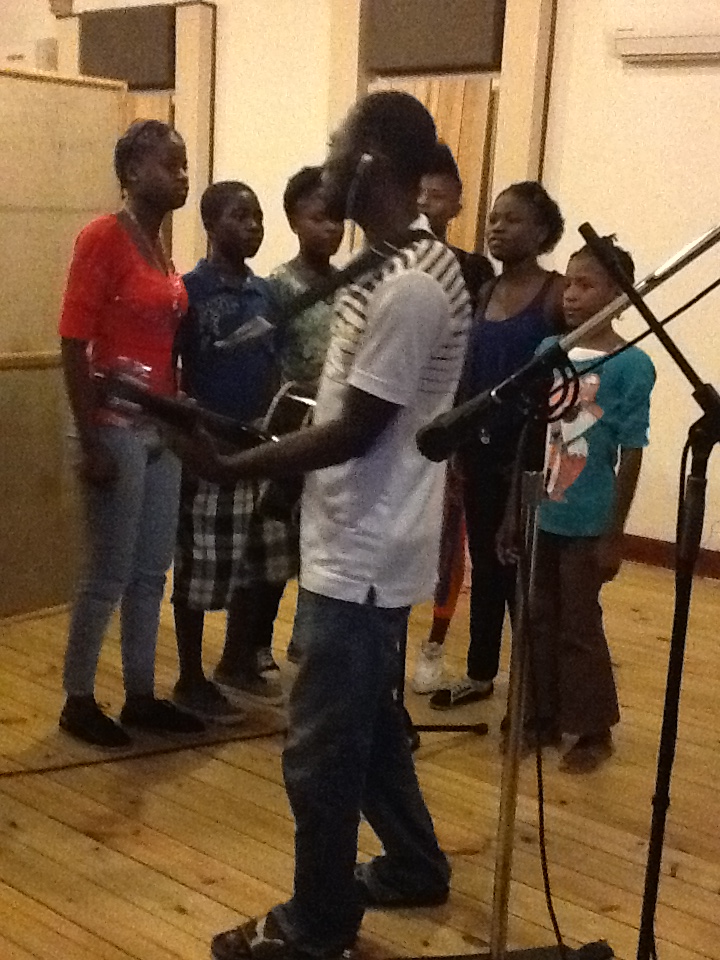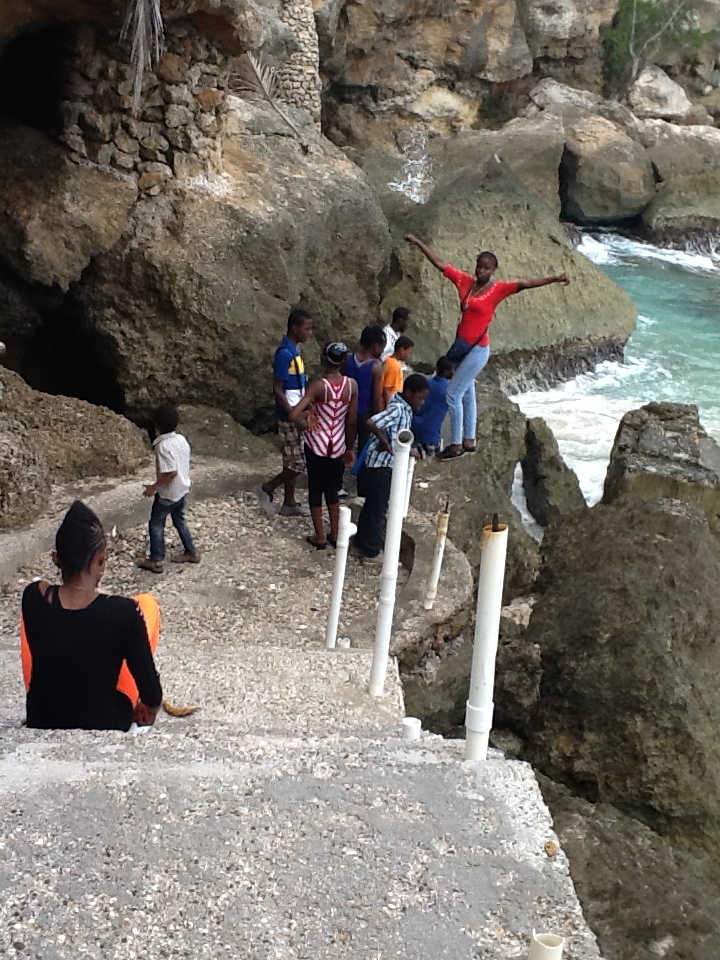 Key Words
Record: To render (sound or image) into permanent form for reproduction, as by mechanical or digital means.
Cave: A hollow or natural passage under or into the earth, especially one with an opening to the surface
Studio: A room or building where tapes and records are produced.
Mo kle
Anrejistreman: anrejistre oubyen konseve son oubyen imaj pou repwodui lew gen bezwen.
Gwot: yon twou ki fouye swa natirelman oubyen pa moun avek yon pasaj anba te ki sitou gen yon espas ki ouve pou resoti pa deyo.
Estidyo: yon chanb oubyen yon espas byen femen ki la pou vin anrejistre mizik oubyen imaj.