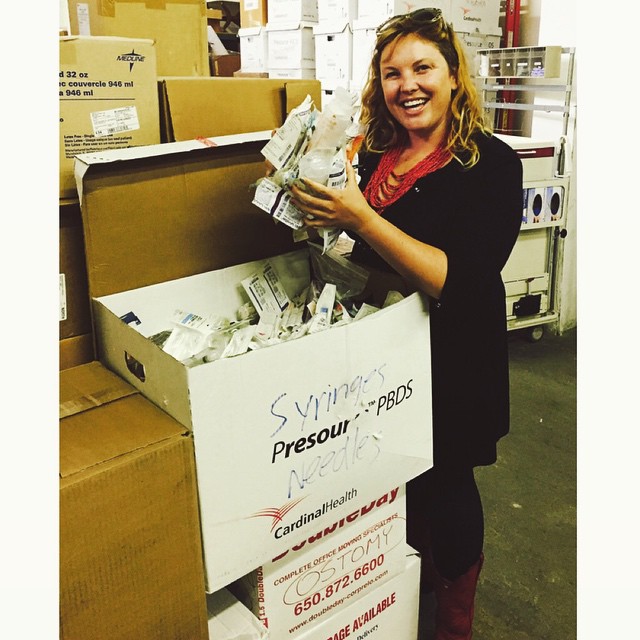 Last Wednesday one of our favorite project partners, Ti Kay Haiti, suffered a devastating fire (the second time in their operational history) and lost nearly everything.
Utilizing our Bay Area resources we were able to pack a 50lb box of gauze, batteries, clipboards and sharpies, syringes, needles, gloves and various tweezers and scissors to send to Haiti with our friend Jen Hogan.
A big thank you to our friend Mimi Tran for donating $100 to cover shipping costs.
And a big thank you to Patti from Vida USA for donating the medical supplies.
When you donate to Project HOPE Art we do our best to share the love amongst our friends, partners and neighbors. Thank you for all your continued support.