LADY POWERRRRR
brought to you by Harvey Lacey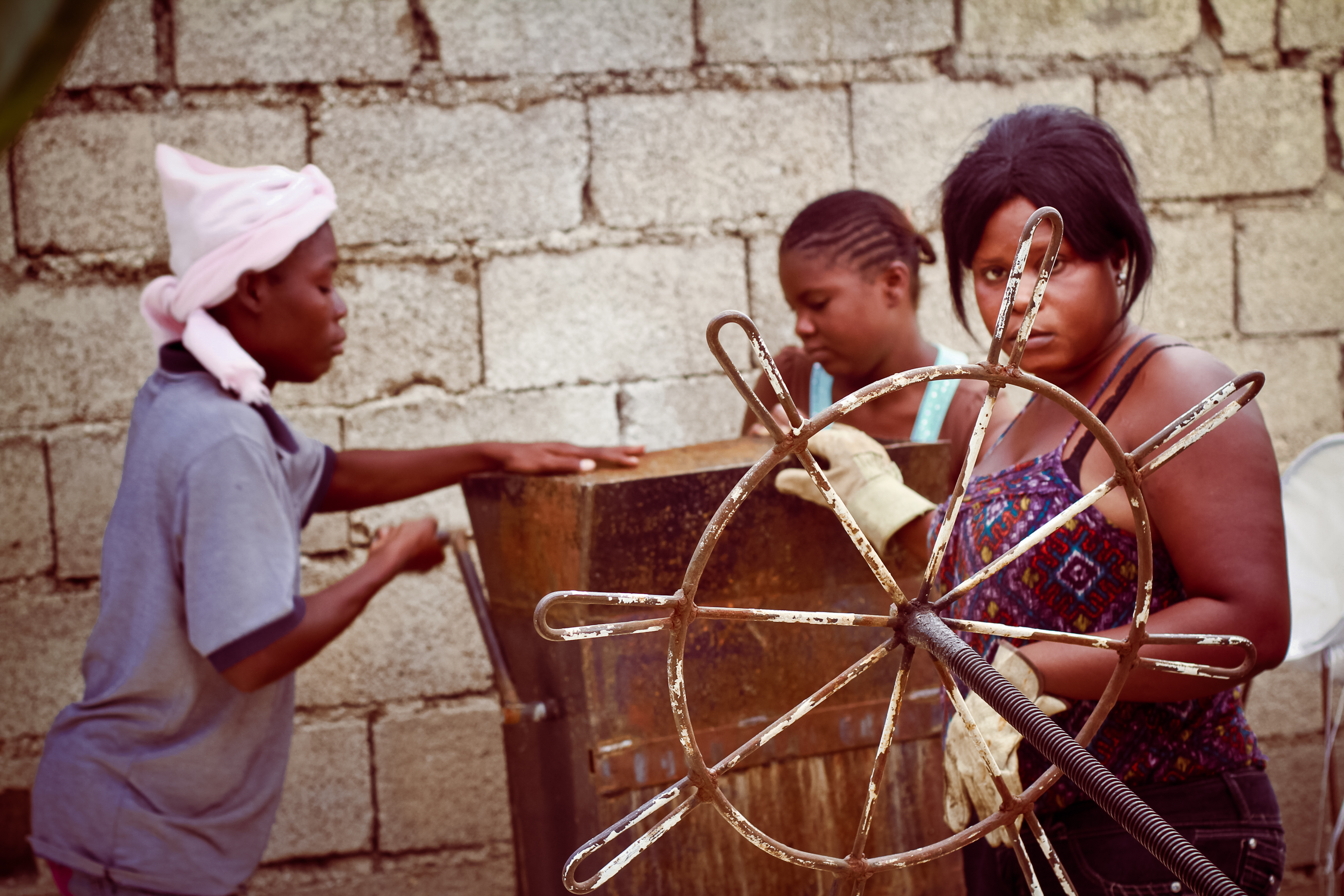 How do you clean up plastic bags from the street while providing homes for women that can be BUILT by women for women all in the developing world? Ubuntu.
How can you simultaneously invigorate tried and true building methods to make them more accessible for locally available materials and for strength capacities specifically geared towards women? Ubuntu
How can you literally blow your own mind? Ubuntu
…
Ubuntu-Blox (oo-BOON-too)is a revolutionary idea for simultaneously cleaning up the planet and creating sustainable housing. Each block is made of three metal wires and 100% recycled plastics. The machine that makes the Ubuntu-Blox is simple and requires little physical effort to create a block about one square foot in size.
The block is made by compressing the plastics together and binding them similar to how one would a hay bail.
The process is easy and involves no burning or refinement. Almost any plastics can be used to create a block, including the plastics not currently being processed by recycling centers. These plastics, such as film and foam plastics, are ending up in landfills because they are not considered usable.
Check out our Page: http://www.facebook.com/pages/Ubuntu-Blox/130434587030261