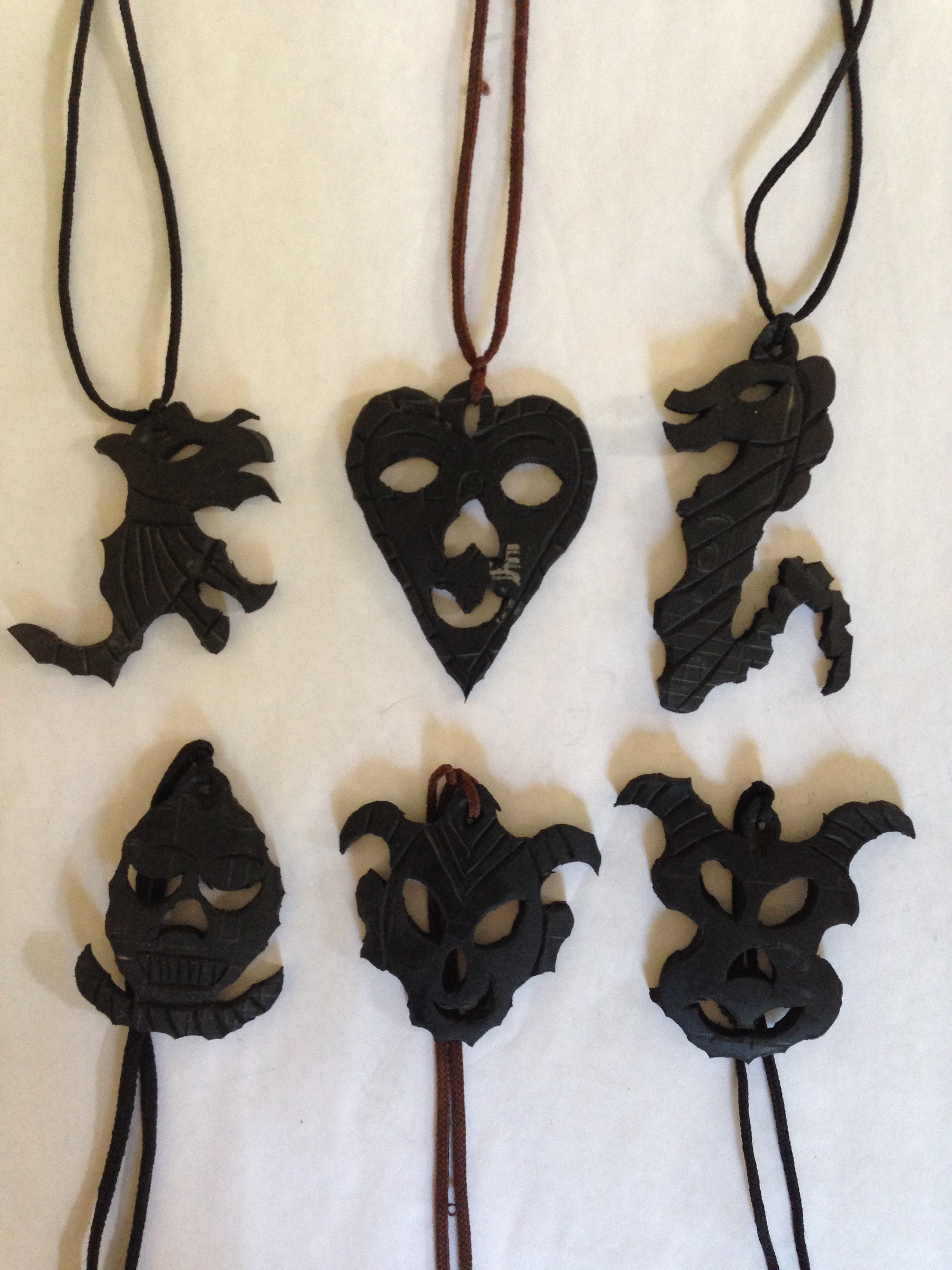 Voodoo Necklace Workshop: Tire Upcycling $25
August 18th, 3-5pm
1960 Mandela Parkway
Oakland, CA 94607
oaktownhall.com
Learn the art of upcycling from the street forage masters of the Grand Rue in Haiti. In this two-hour workshop each person will gain hands-on experience with primitive tools. We will transform a car tire into wearable art. Design your figure, shape or emotion on paper, then transfer your sketch onto rubber. The Atis Resistans Artists: Romel, Racine and Claudel will give you a brief overview of Haitian Creole VooDoo and help you to incorporate spirits and history into your design (if you wish).
Leave class with a strong foundation for transforming trash into art.
About the Resistance Art Movement in Haiti: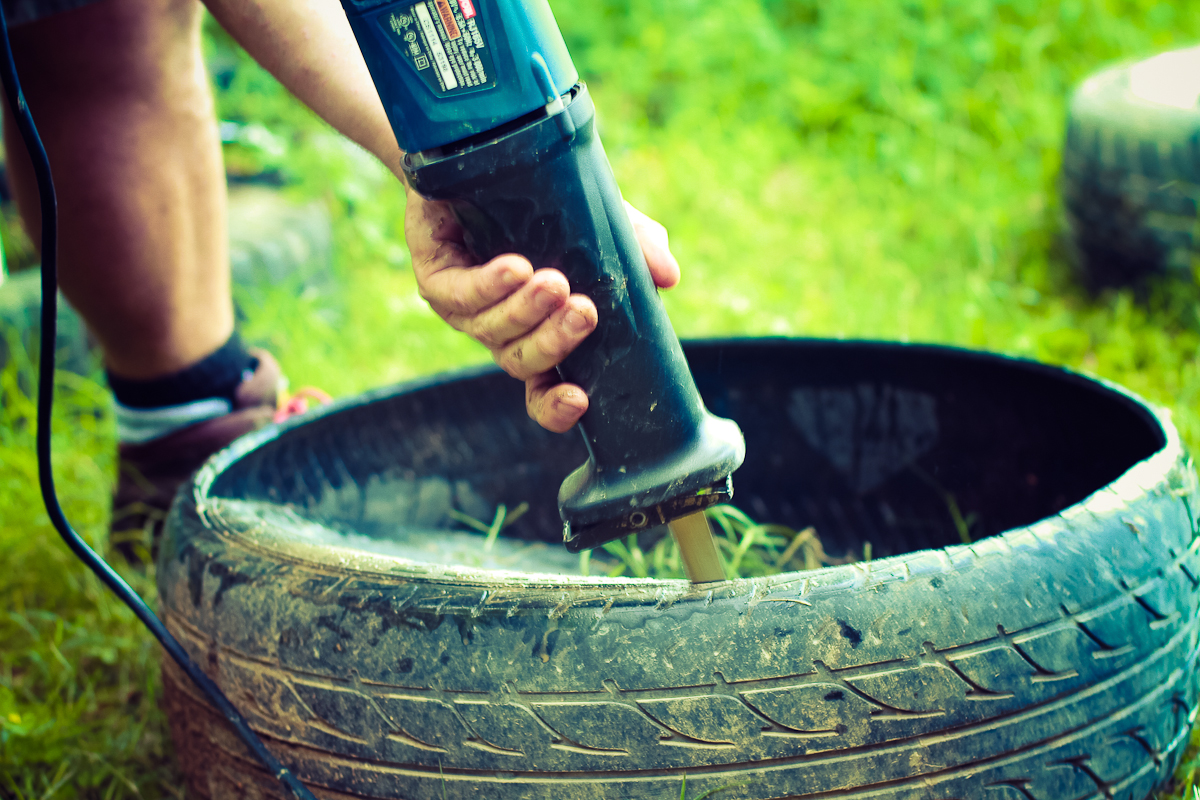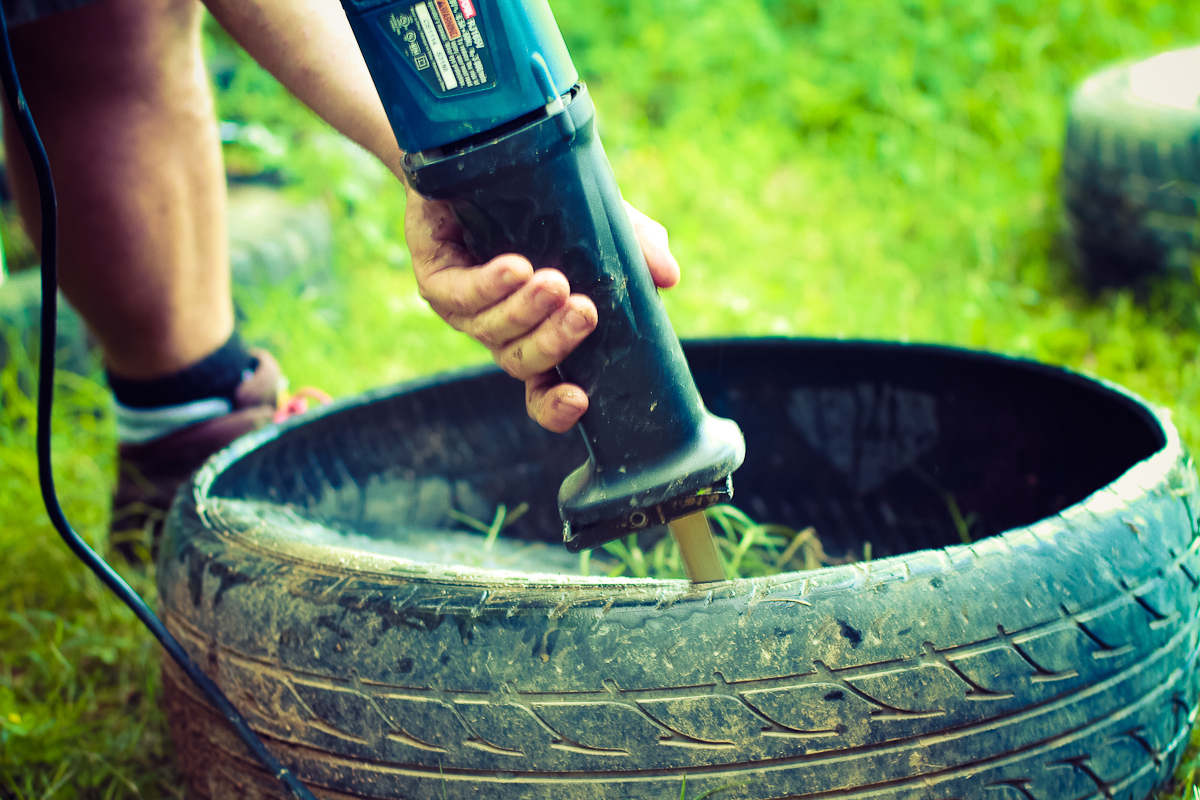 Atis Rezistans is located on the Grand Rue; the main avenue that runs a north-south swathe through downtown Port au Prince from Bel Air and La Saline to La Cimetière and Carrefour. At the southern end of Grand Rue, amongst the labyrinthine warren of back streets that line the avenue, is an area that traditionally has produced small handicrafts for the ever-diminishing tourism market. This close-knit community is hemmed in on all sides by the makeshift car repair district, which serves as both graveyard and salvation for the city's increasingly decrepit automobiles.
The artists Celeur and Eugène both grew up in this atmosphere of junkyard make-do, survivalist recycling and artistic endeavour. Their powerful sculptural collages of engine manifolds, TV sets, wheel hubcaps and discarded lumber have transformed the detritus of a failing economy into bold, radical and warped sculptures. Their work references their shared African & Haitian cultural heritage, a dystopian sci-fi view of the future and the positive transformative act of assemblage.
The artists from Grand Rue are extending the historical legacy of assemblage to the majority world. Their use of the readymade components are driven by economic necessity combined with creative vision and cultural continuity. Their work is transformative on many different allegorical levels, the transformation of wreckage to art, of disunity to harmony and of three young men, with no formal arts training, to the new heirs of a radical and challenging arts practice that has reached down through both modernist and post-modern arts practice.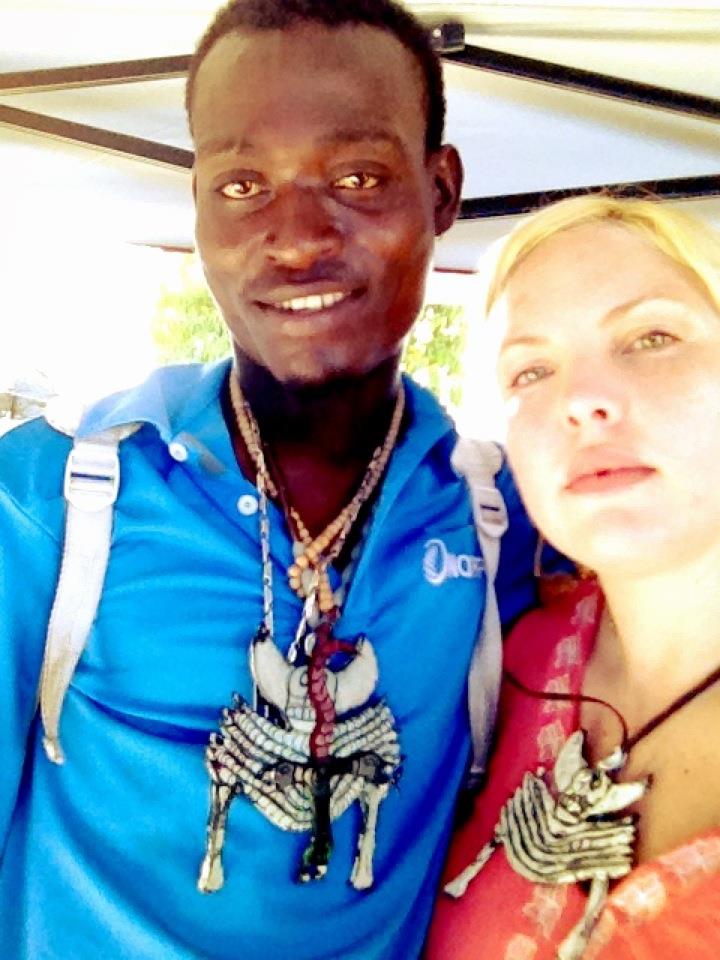 About Ghettos to Galleries:
Atis Rezistans is a Haitian art movement that is transforming lives and creating hope for youth in the ghettos of Port-au-Prince. Project HOPE Art is sponsoring three members from the movement to visit North America and share their first-hand experience about reclamation, resiliency, and creativity.
About The Artists:
Racine Polycarpe, Claudel Casseus, and Romel Jean Pierre are artists, change makers, and youth leaders. Working with what they find in the street, these artists are reviving traditional Haitian voodoo art within the current conditions of a country struggling to recover from multiple disasters. Their work is profound, in its simultaneous rawness and spiritual refinement. Gang membership may often be the only available means of survival for many youth living in the endemic poverty of Port-au-Prince. Atis Rezistans is inspiring action and creating real options and opportunities for communities in Port-au-Prince.
About Project HOPE Art:
To inspire, heal and improve the quality of life for children in need through the creative process of art.
Our Values:
Art is the universal language which transcends differences in cultural and customary barriers.
Art is a tool for education that encourages creative thinking, problem solving and growth.
Art gives a voice to the voiceless.
Art is good for the soul.
Our Actions:
Project HOPE Art uses art as a vehicle to inspire, to educate and to create intentional whimsy. We work with children in hospitals, orphanages, schools and communities in disaster stricken areas, utilizing art to help establish self esteem, self expression, self respect and stress relief for our students. We create art for art's sake, while educating through our art, science, nutrition and literacy programs. We twirl in tutus and face paint because it's good for the soul. Since our inception in January 2010 we have made multiple trips to Haiti and have recently launched a Visiting Artist Program, creating a sustainable way for artists in any medium to share their creativity with our kids and project partners as we strive towards our mission to inspire, heal and improve the quality of life for children in need.