This summer, Project HOPE Art's Melissa Schilling will lead two weeks of day camp at Monkeyflower Ranch home of Garden Variety Cheese Dairy. Children ages 8+ are welcome to sign up for a fantastical adventure featuring a bevy of activities related to food, nature, farming and art.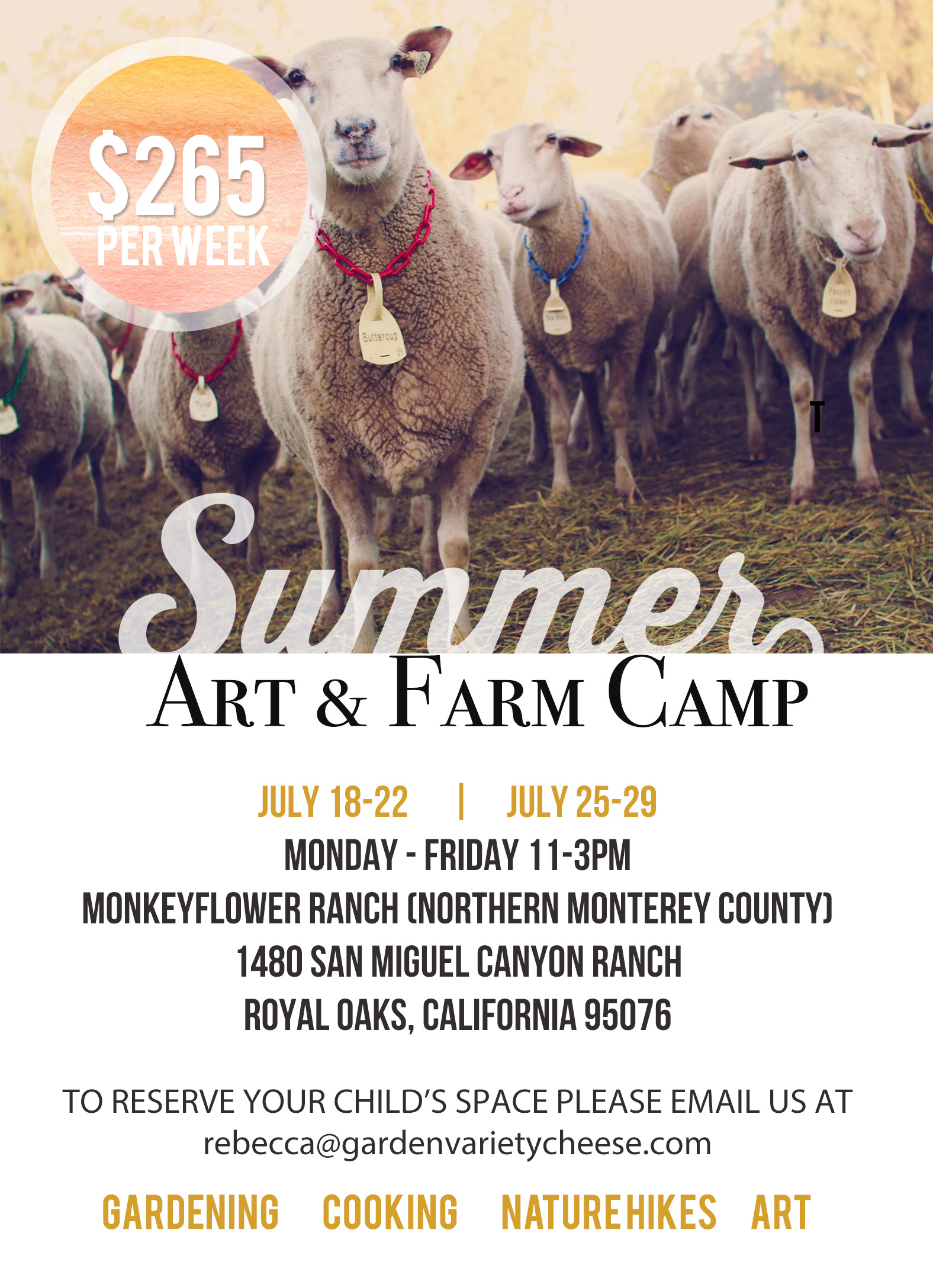 Cost is $265
(Two Scholarships per week are available – More info below)
All children should arrive promptly at 11am with comfortable shoes, clothes that can get messy and a sack lunch.
Snacks and Drinks will be provided by the farm during camp hours. 
Sample Schedule:
11am-11:30am: Scientific Sketch Journal Warm-Up (Put on your Scientist Hat and learn to sketch nature like a real Scientist)
11:30-12pm: Nature Hike to observe farm animals and the garden
12-12:30 Lunch on the Farm Patio with homemade lemonade
12:30-1:30 Papier Mache Sheep Sculptures
1:30-2 Free Play
2-3pm: Bread Baking in the Pizza Oven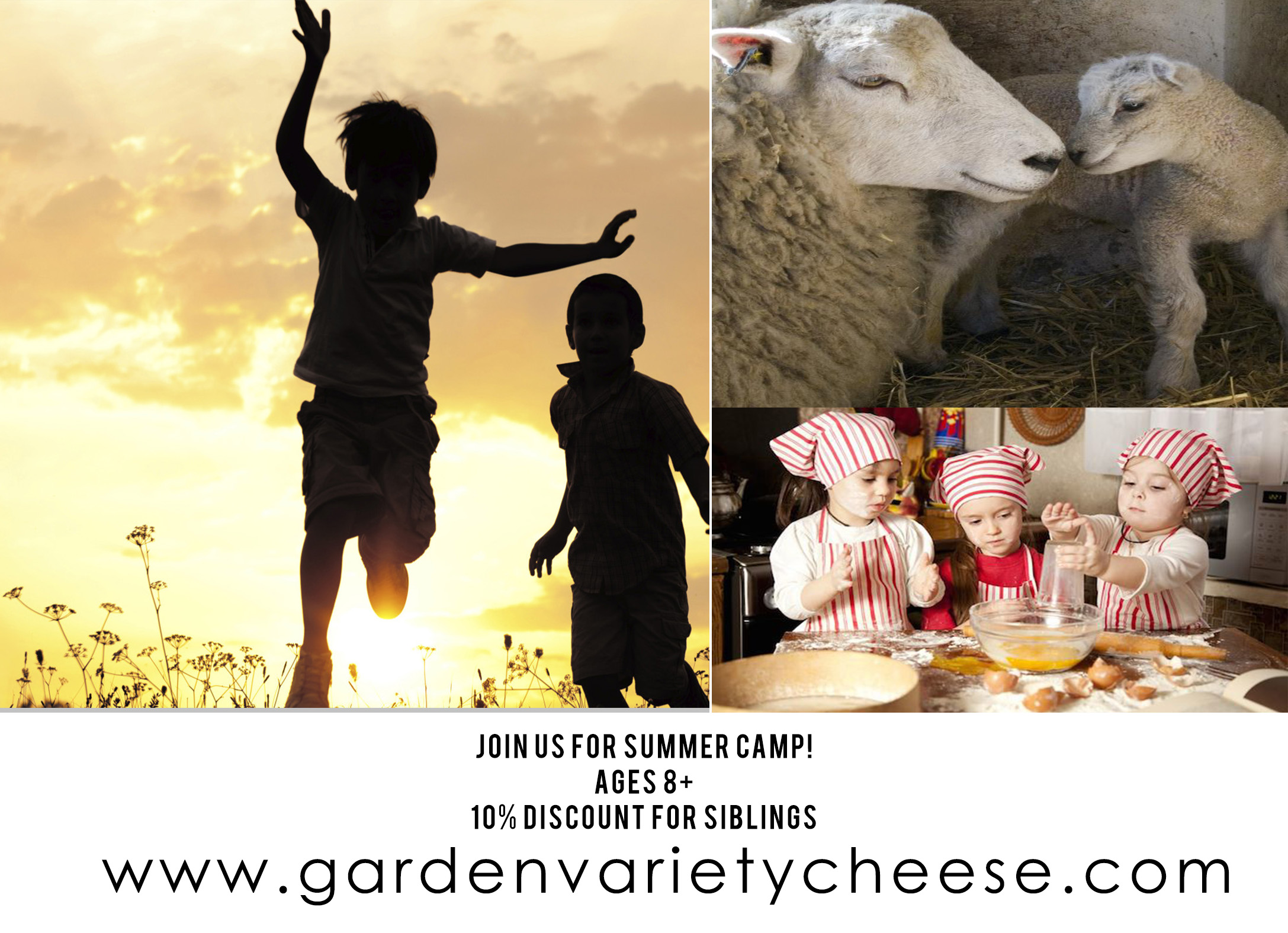 Interested in securing a spot for your child?
Wonderful! Mosey on over to Garden Variety Cheese for more information about the $150 non-refundable deposit and have any additional questions you may have answered!
Scholarships! Scholarships! Scholarships!
Two spots are reserved for low-income campers per session. Low-Income spots cost just $50 for Art & Farm Camp. Simply write a short essay explaining why you would like to attend Art & Farm Camp. Bonus Points if you can amaze us with fun facts about sheep and lambs. Extra Special Bonus Points if you include an illustration of a sheep or a lamb.
Mail your essay to (deadline June 15th):
Miss Mimi
Art & Farm Camp
1480 San Miguel Road
Watsonville, CA 95076