Our partnership with Ti Kay is a clear and sharply defined example between Living and Living. Very indicative of the Project HOPE Art mission to inspire joy and whimsy.
Follow @tikayhaiti @projecthopeart and @ti_kay_cares and like our#worldfightsAIDS posts
Dr. Coffee keeps patients alive. And we swoop in with art supplies and remind them WHY it's so important to win that fight to live. Life with vibrant color, purposeful joy and intentional whimsy is really all you need — beyond a clear bill of health.
Megan — we are so very proud of all your hard work and for the opportunity to come into the clinic several times a year.
…
At her clinic, Ti Kay (little house in Haitian Kreyol), Dr. Megan Coffee or Dokte Coffee provides free, high-quality medical care to Tuberculosis and HIV patients in Haiti. Ti Kay, Inc. is a medical non-profit organization that aims to treat, and hence prevent, tuberculosis in Port-Au-Prince, Haiti.
Based at the General Hospital in Port-au-Prince, HUEH (L'Hôpital de l'Université d'Etat d'Haïti), Ti Kay focuses on treating inpatients and outpatients. After the earthquake when the state sanatorium was not functional, the head nurse of the TB program and Megan Coffee, a US doctor, established an inpatient program for the care. The outpatient treatment was expanded after the earthquake.
Project HOPE Art has had the privilege of creating art with Ti Kay patients. Simple coloring projects and face painting added a light to an otherwise bed-bound day.
Patients young and old gathered around every available surface with any marker available to join in on our murals. We hope to create some more creative chaos at Ti Kay soon!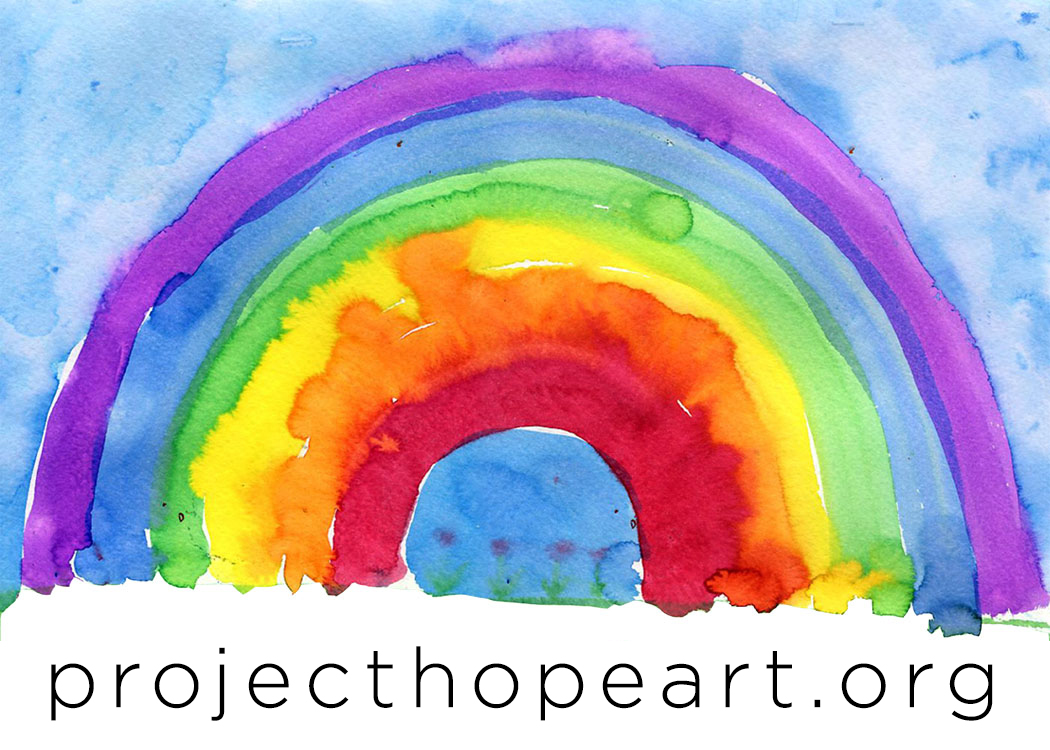 The Elizabeth Glaser Pediatric AIDS Foundation isn't only fighting AIDS, they are changing the way the world fights AIDS. They work hand-in-hand with governments, partners, mothers, families, volunteers and donors toward a health and social infrastructure that can end HIV/AIDS – and keep it eliminated.
Your assignment: Every community across the world has at least one unsung hero or grassroots organization working to eradicate this epidemic or ease the suffering of those who live with it. Share a photograph on Instagram of a group or individual in your community who is fighting against HIV/AIDS. Tag it with #WorldFightsAIDS and you will automatically be entered into the contest. Please also tag @photophilanthropy and@egpaf. The winning photographer will receive the Grand Prize of $1,000 USD.
If you'd like to donate directly, Ti Kay Haiti has ongoing needs for the following: 14 gauge venocaths
Oxygen concentrators
60 cc luer lock syringes
Small stopcocks
Protein powder
Protein bars
B6 vitamins
Milk powder
Iron pills
Please contact Dr Megan Coffee to arrange shipping at tikaycontact@gmail.com