Project HOPE Art Mission Statement
To inspire, heal and improve the quality of life for children in need through the creative process of art.
Sophie Champagne – Haiti Relations Director
Kathee Claudio – Strategic Planning Director
Caledonia Curry – Board Member-At-Large
Alexandre David – Haiti Relations Director
Jess Hobbs – Philanthropy Director
Alex Mace – Finance Director
Jason Moore – Board Member
Melissa Schilling – Chairwomen of the Board
About our Board
SOPHIE CHAMPAGNE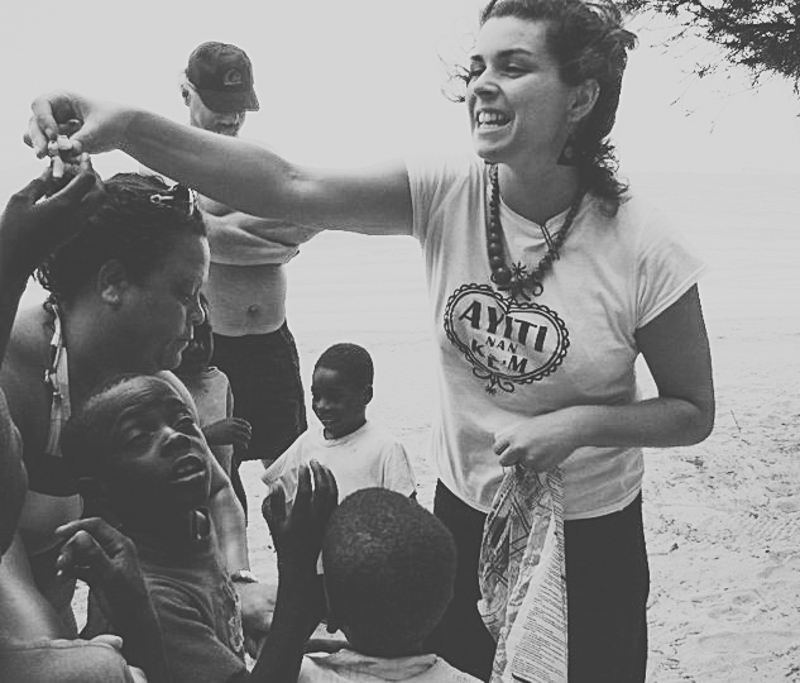 Sophie Champagne is a Professional Engineer based in Montreal. She initially went to
Haiti in 2008, for two short-term trips. Her work in Les Cayes, Haiti involved the
rehabilitation and expansion of the electrical network. Later in 2011,
she served another 9 months to work in Port-au-Prince with
NRECA International, an American NGO. NRCA helps to bring electricity to poor
rural communities in developing nations. After 5 months, she returned to Les
Cayes to help complete the electrical grid project started in 2008. Within her career, Sophie has also participated in projects in many developing countries in Africa like Guinea,
Côte d'ivoire and Senegal.
In Montreal, Sophie is also a first-aid volunteer for Red Cross Canada
and she volunteers for Le Phare, a non-profit organization that contributes to
the wellbeing of children whose lives are threatened by illnesses that require
complex treatment, and provides respite and support to their families.
Sophie is the co-founder of Skate Haiti, a Canadian NGO whose mandate is to introduce therapeutic outlets in the form of skateboard activities and to build skateparks in Haiti.
Sophie is passionate about learning and exchanging with others' culture. She
fluently speaks French, English, and Spanish and she is learning Kreyol and
German.
She owns a B.A in electrical engineering and a minor in German Language. Sophie
is currently completing a minor in international relations with the focus on human
rights.
KATHEE CLAUDIO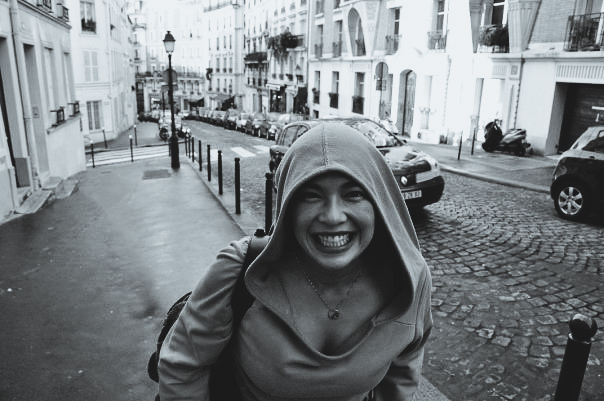 Hope and determination has been the route to Kathee Claudio's success. Her studies to become a Nurse, Biologist, and performing dancer were thwarted by an in-home burglary that had gone wrong. Kathee understands tragedy and the will to survive. She took what little she had and began her business career over 15 years ago in the Bay Area. Since then she's managed teams and large projects to help in advertising operations and monetization of companies like CNET, YouTube, Sugar Inc., Chartboost, and many more.
Several of the roles have required her to help form teams and structure in locations such as Japan, Australia, Ireland, London, Israel,  France, Spain, and most recently, Amsterdam. Today, she is the Director of Business Development for a mobile gaming company based out of Europe, but lives in the SF Bay Area.
She's thrilled to have the chance to help those in need, at a time when the need has been forgotten.
CALEDONIA CURRY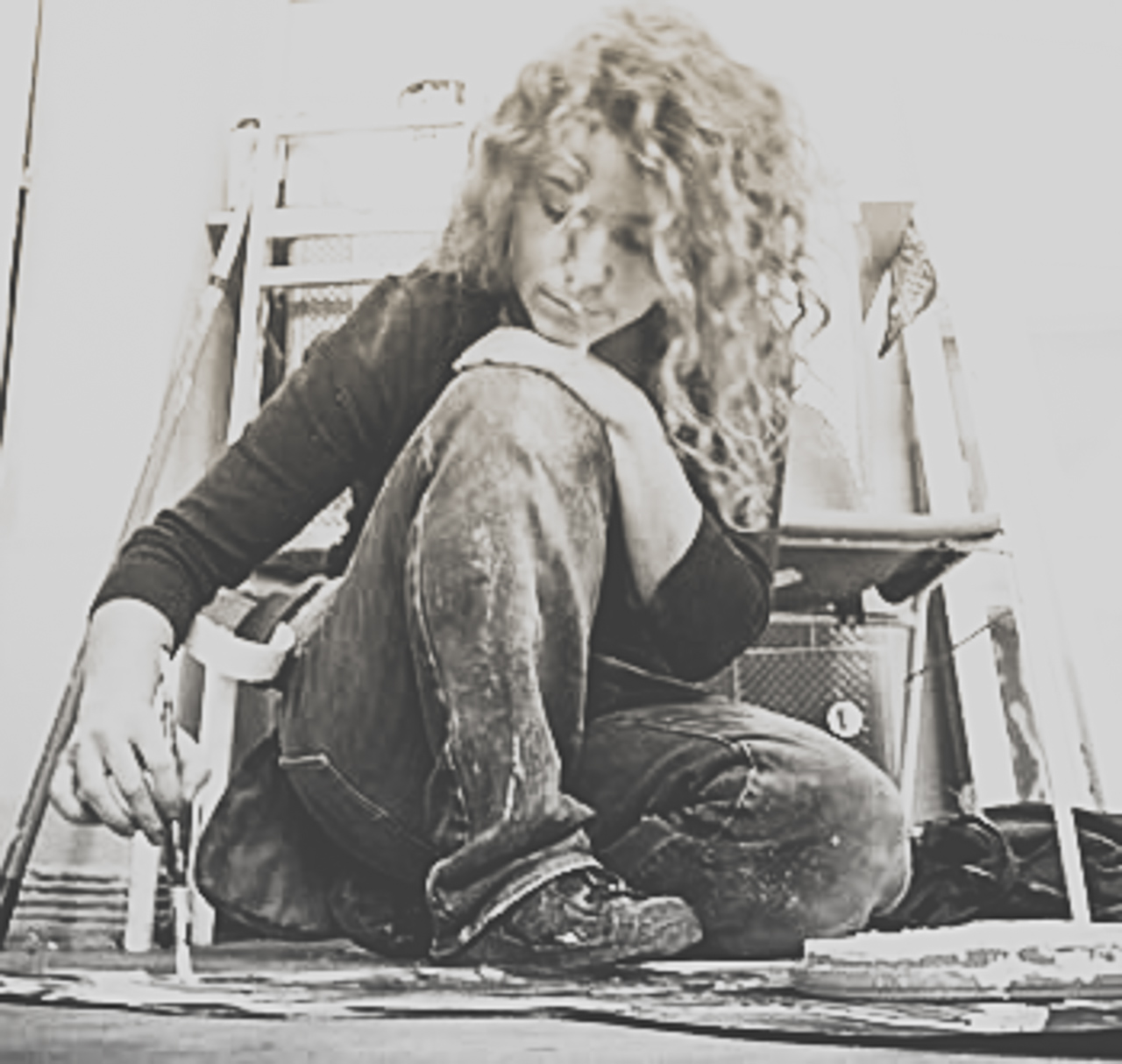 Working under the artist name Swoon, Callie has spent the last 13 years in an ongoing exploration of the relationship of people to their built environment. She began work as a classically trained visual artist and printmaker, and has an ongoing project of wheat pasting portraits to the walls of cities around the world. This initial impetus to create interventions in the urban landscape has continued to unfold in a variety of ways. From 2006-2009, she constructed and navigated flotillas of rafts made from recycled materials down the Mississippi and Hudson rivers, and across the Adriatic Sea to Venice. Since 2008, Callie has been working independently and in collaboration with the collective Transformazium on community based projects in the town of Braddock, Pennsylvania. In 2010 and 2011 with the group Konbit Shelter, she constructed first a community center and then a home in earthquake devastated Haiti, bringing the creative process into the reconstruction effort. Callie is currently working toward the construction of a musical house, entitled Dithyrambalina in New Orleans with New Orleans Airlift. Alongside her community based practices, she has a studio and installation based practice of drawing, printmaking, and the construction of architectural installations and sculptures.
ALEXANDRE DAVID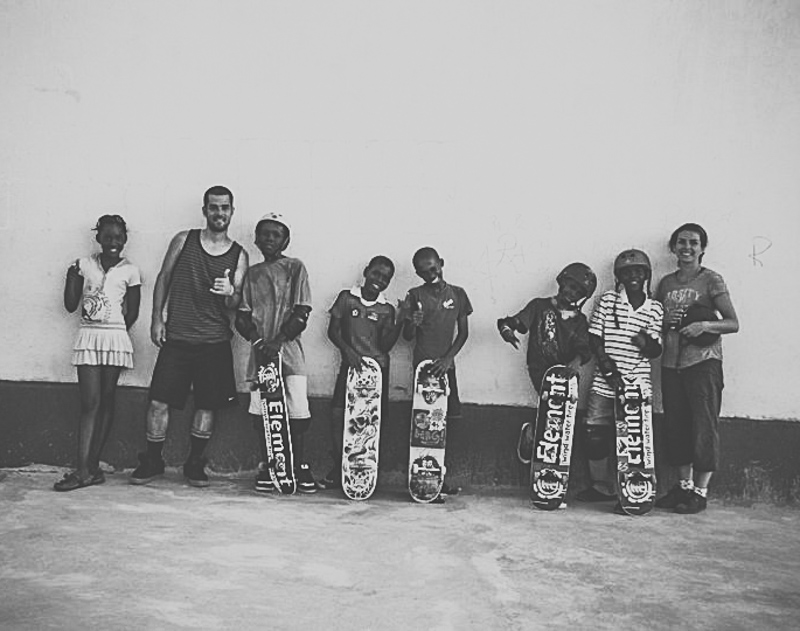 Alexandre David is a Professional Electric Manager based in Montreal.
He worked for 9 months in Les Cayes for a project in electricity. His work in Les Cayes, Haiti involved the rehabilitation and expansion of the electrical network. He is now working on a project in Tabarre, Port-au-Prince to build a new electric substation. While in les Cayes, he and his girlfriend Sophie Potvin-Champagne started a little skatepark, called Skate Haiti.
They are now planning to open another one in PAP in 2014-2015.
He fluently speaks French and English and he is learning Kreyol.
JESS HOBBS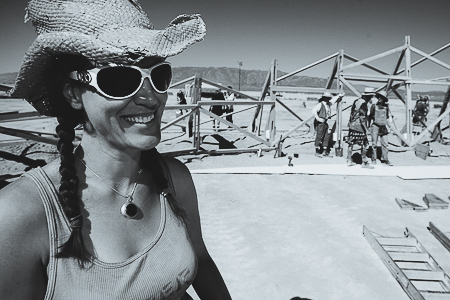 Maker, Idea Generator, Ontological Engineer, Social Sculptor, Instigator
From percolating idea to concrete reality; a lofty dream to an accomplished goal; Jessica is an expert at taking that ethereal nothing and manifesting that substantial something. Whether she is taking on the challenge of design, founding a company, or creating large-scale sculptural experiences, she brings her unique ability to see and create the bigger picture.
Collaboration is her magic ingredient for success in work, community, art and life. This can be seen through her founding and directing work with the Flux Foundation and All Power Labs.
ALEX MACE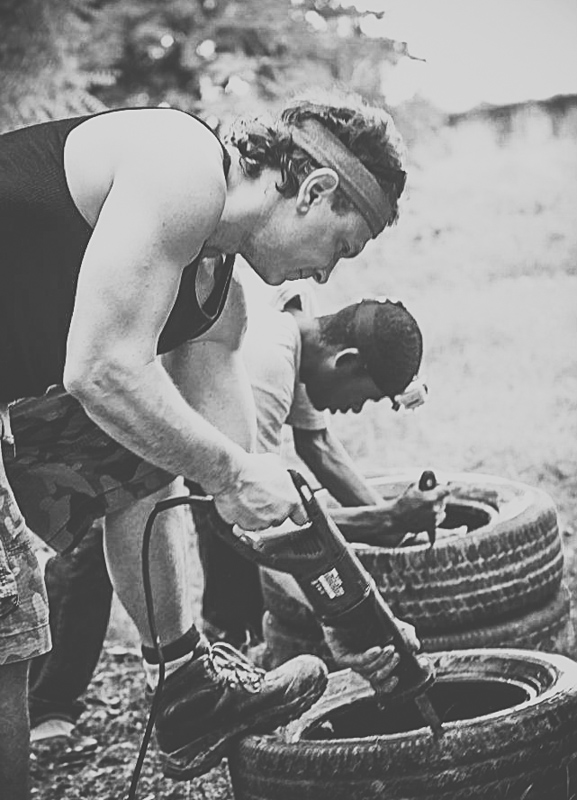 Alex Mace is a people/project/process manager who has spent the last 14 years working for various companies in the Bay Area. He traveled to Haiti in 2012 and saw firsthand both the amazing, inspiring things that were being accomplished, as well as how much opportunity there was to do so much more.
Alex is a musical artist. He has been DJ'ing and otherwise contributing to the Bay Area dance community for many years and plays guitar in a local Rock & Roll band. A devoted father, he wants his son – and all our children – to grow up in a world we can be all proud of.
JASON MOORE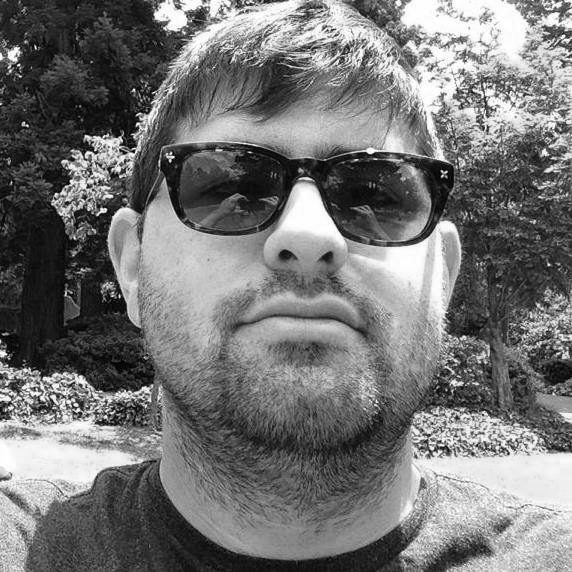 Jason Moore is a recovering software developer who turned his attention to medicine in 2010. He is a volunteer medic at the Berkeley Free Clinic and recently applied to medical school after realizing that his passion for healthcare superseded his passion for ones and zeros.
Jason has a B.A. in Networked Multimedia from the University of North Carolina and an A.M in Music from Brown University. In his free time he is a volunteer lacrosse coach at Oakland Technical High school.
MELISSA SCHILLING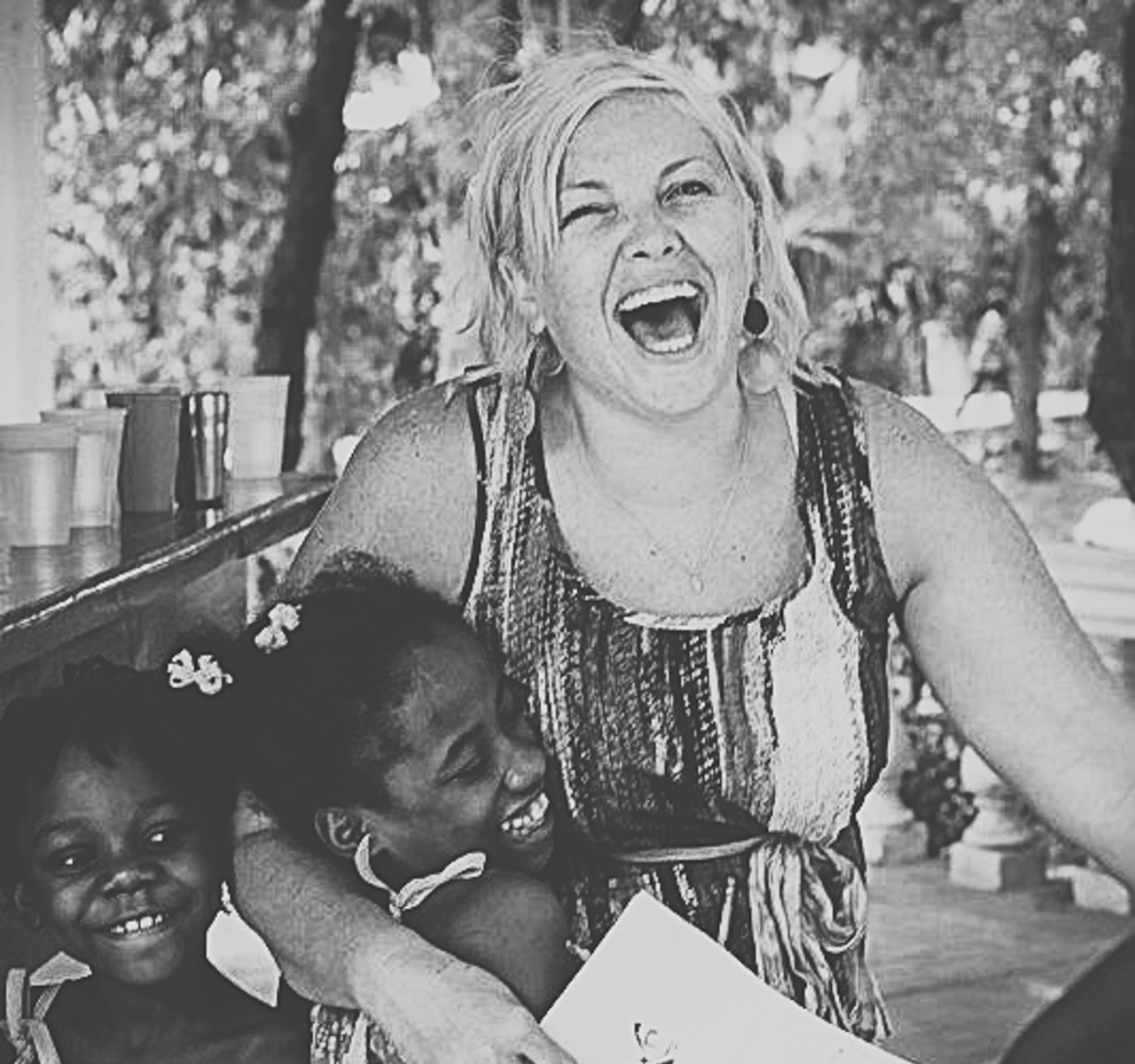 Melissa Schilling, a published writer and photographer, makes art with special needs children throughout Silicon Valley. She co-founded Project HOPE Art in 2010 after completing work on a garden project in the Ninth Ward of New Orleans following Hurricane Katrina.
Melissa speaks in sparkles. Her ideas are known to cause tremors of activity, and her movements cause ripples in those around her. Underneath her skin lies the spirit of Beryl Markham and the tongue of an auctioneer. She learned everything she knows from her mother and she's proud to admit it.
After earning a B.A. in Communications and an M.S. in Soil Science, she launched her cheese and wine consulting entity, Praise Cheeses. She has been providing delight and education for Microsoft, Ebay, Yahoo, Hewlett Packard and Google, as well as contributing food articles to Edible East Bay Magazine and the Santa Cruz Sentinel newspaper. When she's not teaching, roller skating or knee deep in her garden, you can find Melissa Schilling capturing the fluidity of life through her photography site, MelissaSchilling.com