We love practicing art projects with local kids using discarded materials. In this case, we made folk art pumpkins from newspaper, scrap paper and leftover yarn & twine. Imaginations unite!
This slideshow requires JavaScript.
The kids and I had a frank discussion about all the different shapes, sizes, colors, textures and types of pumpkins. It was really sweet for everyone to come to the realization that there is not a perfect pumpkin and each and every different pumpkin had its endearing qualities.
Then we stuck our hands wrist deep in glue and shaped our own special folk pumpkins from newspaper. Once they were dry we used yarn, raffia, crepe & tissue paper to create multi-textured finishes.

I super love getting messy with these little loves.
Be sure to post on our facebook page, photos of your own homemade folk pumpkins!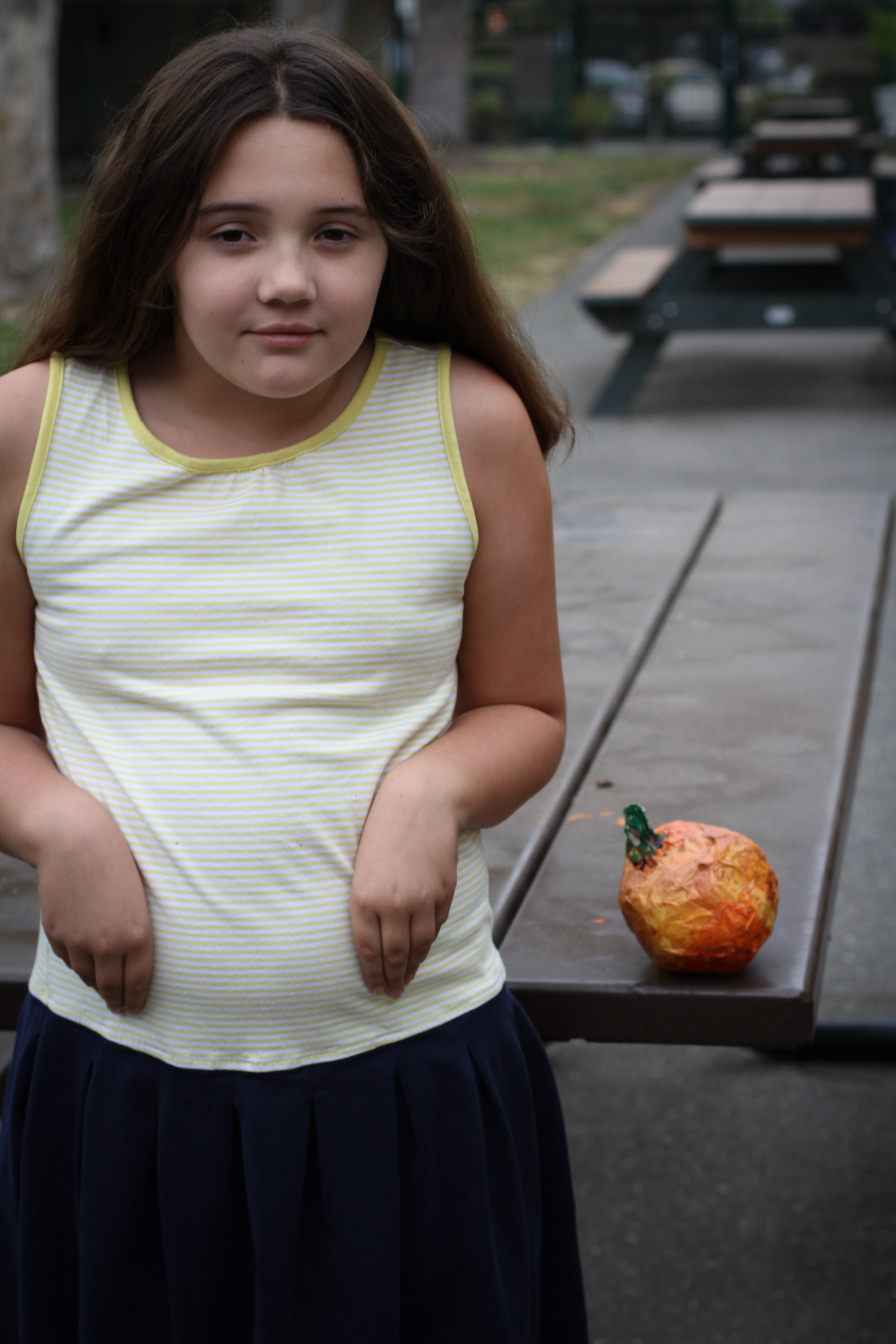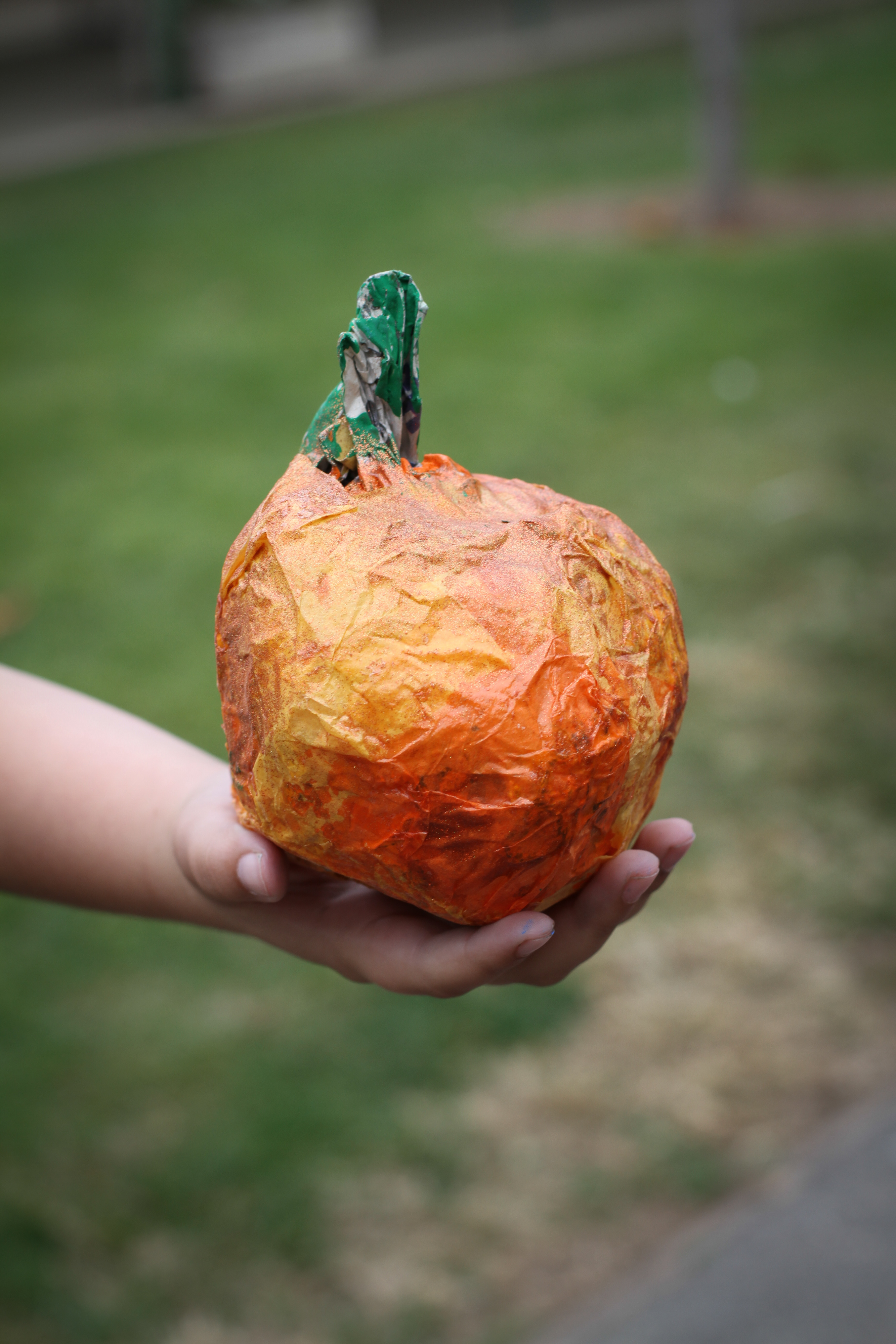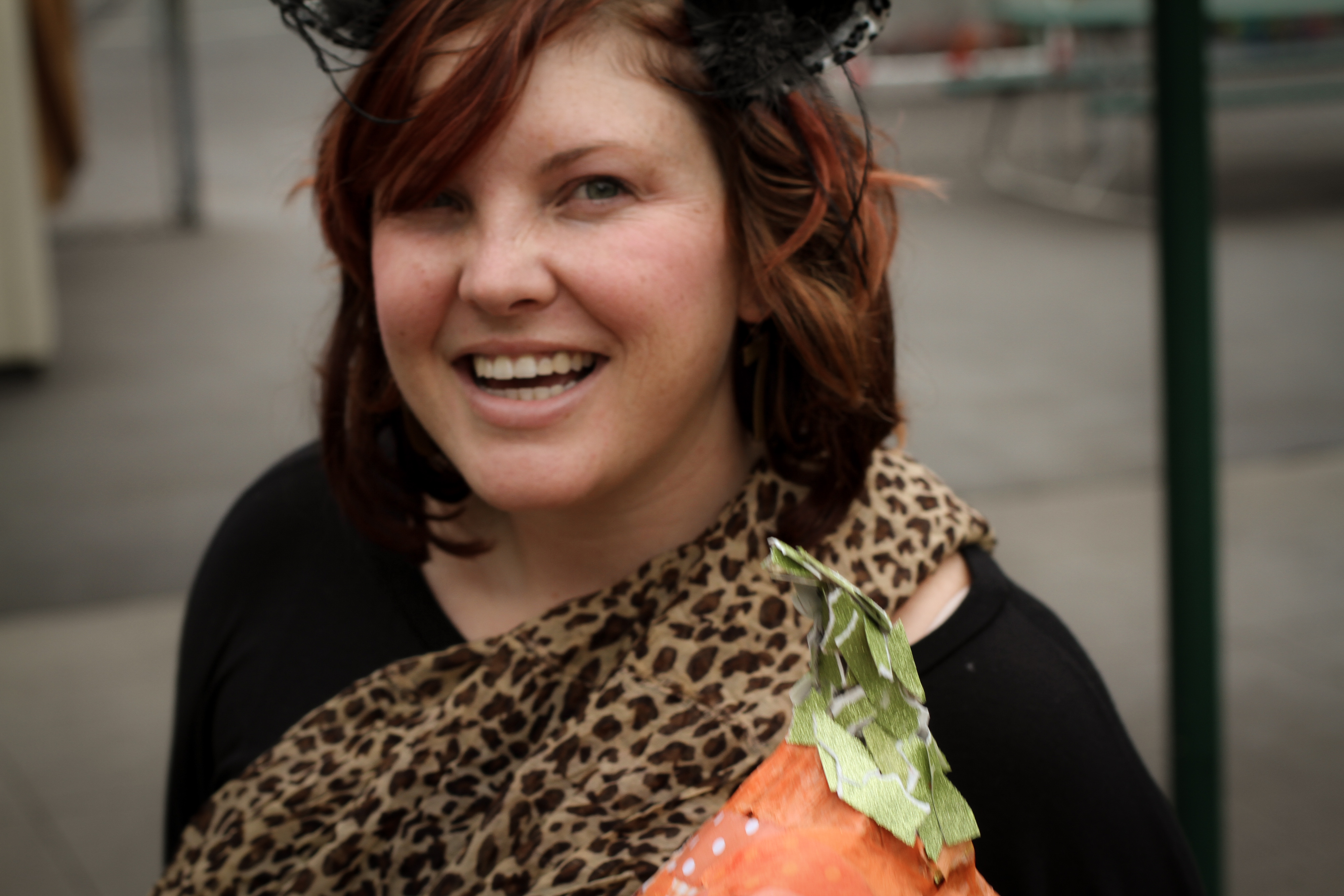 …
It's not too late to do this at home!
You will need:
Tissue paper or paper towels
Scissors
Non-toxic glue
Paint brush (to spread glue on the paper and help keep your hands clean too)
Directions:
1. Start by crinkling newspaper into a ball to create your desired pumpkin size and shape.
2. Crinkle newspaper to create a stem shape.
3. With the paint brush, spread glue around the top of the pumpkin and glue the stem part to your pumpkin figure.
Tip: Experiment with paints and glitter to create a more colorful or festive look to your pumpkin. You might try painting the stem or creating patterns and mixing colors.