Fifty pairs of shoes arrived yesterday, courtesy of our friend Charlene Sandlin.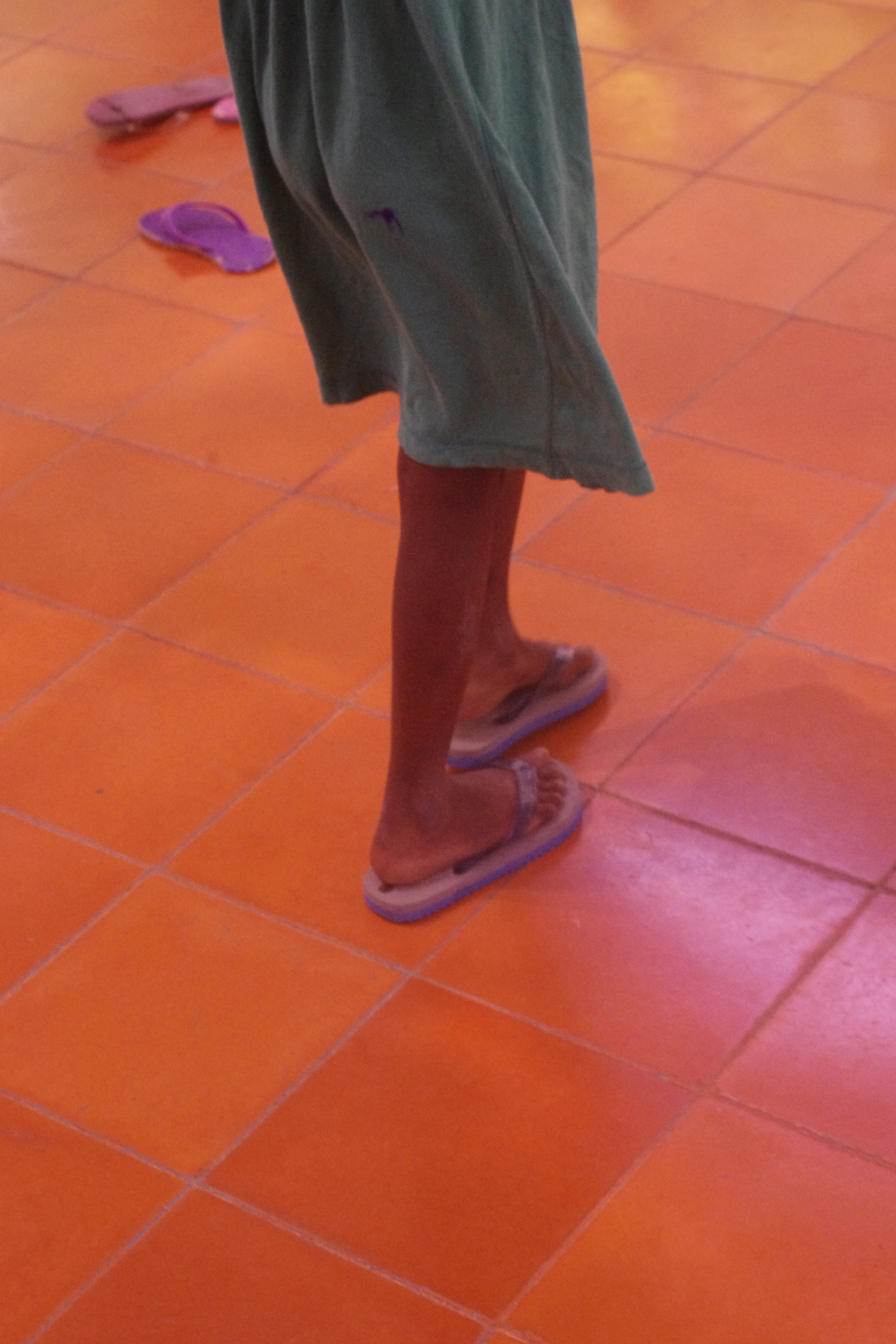 It came to our attention on Day 2 of working with a girls orphanage that the girls shoes were really, really bad. Falling apart, too small. 25 pairs of flips being shared amongst 40 girls on rotation.
On Day 3 one of the girls flip flops completely broke and we had to carry her through the streets of Port au Prince to get her safely to art class. At one point I was carrying her, in the mid day heat (about 100+ degrees not counting humidity) when I spied a used shoe saleswoman across the street.
As soon as I deposited my group of girls into art class I hoofed it back to the used shoe saleswoman. For 125 gourds (about $3) I picked up two pairs of Hello Kitty flip flops. I wasn't sure of the girls shoe size, but I hoped one of them fit. Upon returning to art class I pulled her aside. She thought she was in trouble. But really I didn't want to start a stampede from the rest of the girls who equally needed new shoes.
When she received her new shoes, Jenni said she kept touching her chest and head in disbelief that she had received a new pair of shoes. She said thank you over and over again. To the point where I felt GUILTY that a child should be so grateful over a pair of cheap rubber flip flops.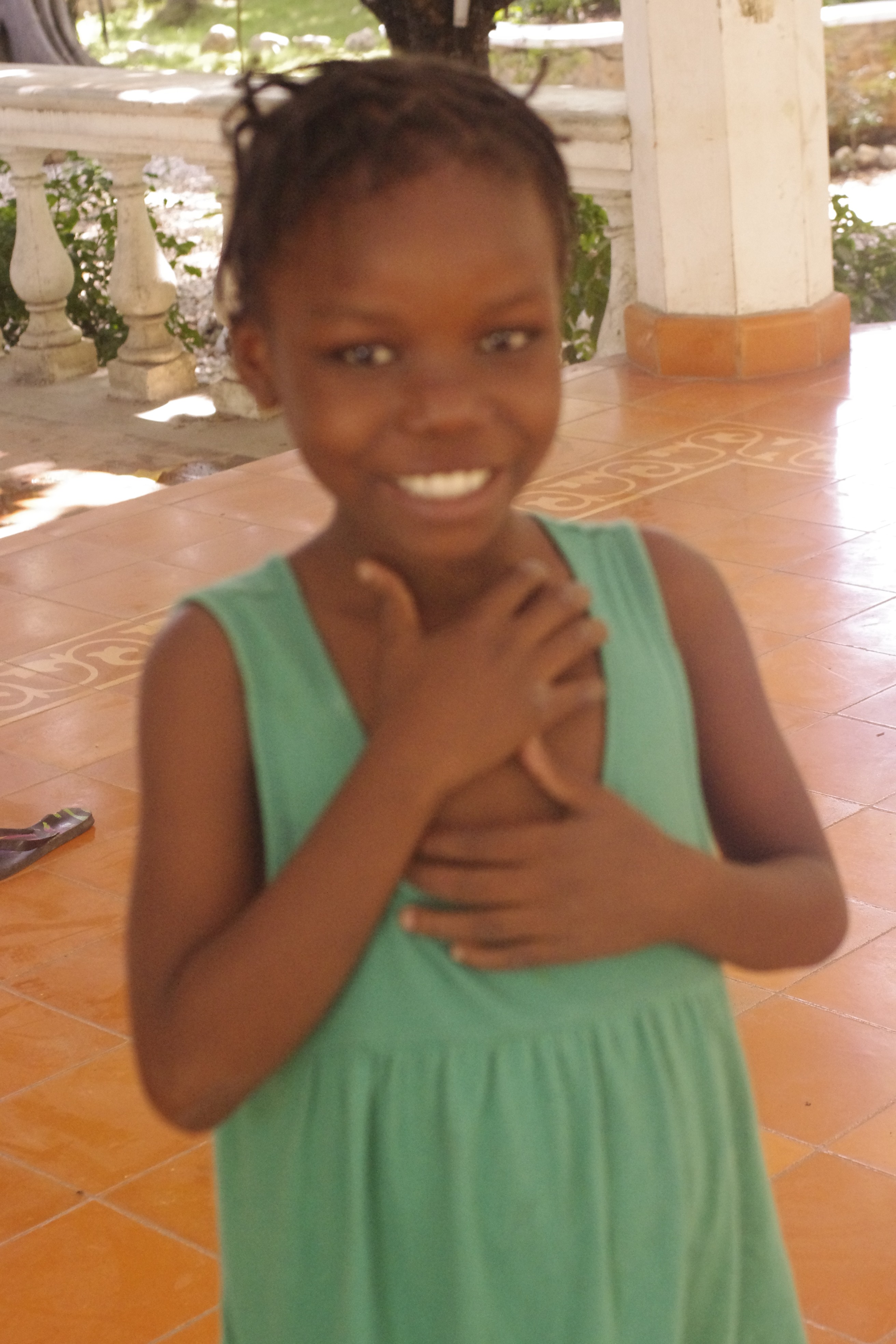 So Charlene, you can rest assured that your generous donation of 50 pairs of flip flops will be so enthusiastically appreciated, overly appreciated, from a group of children who have nothing and have likely never been given anything. We thank you so much for your kindness, generosity and care.
If you would like to donate to HOPE Art, please give our Wishlist a look through.
Thank You!
-ms