LET'S GET READY TO RRRUMBLE!
HOPE Art and BAAWL (Bay Area Arm Wrestling Ladies) are teaming up to host a raucous performance-based arm wrestling competition that's guaranteed to be OVER THE TOP. Our first tournament will be held Friday, February 24th in San Francisco at Chez Poulet, 3359 Cesar Chavez St., and is intended to empower women while raising funds and awareness for women-focused projects.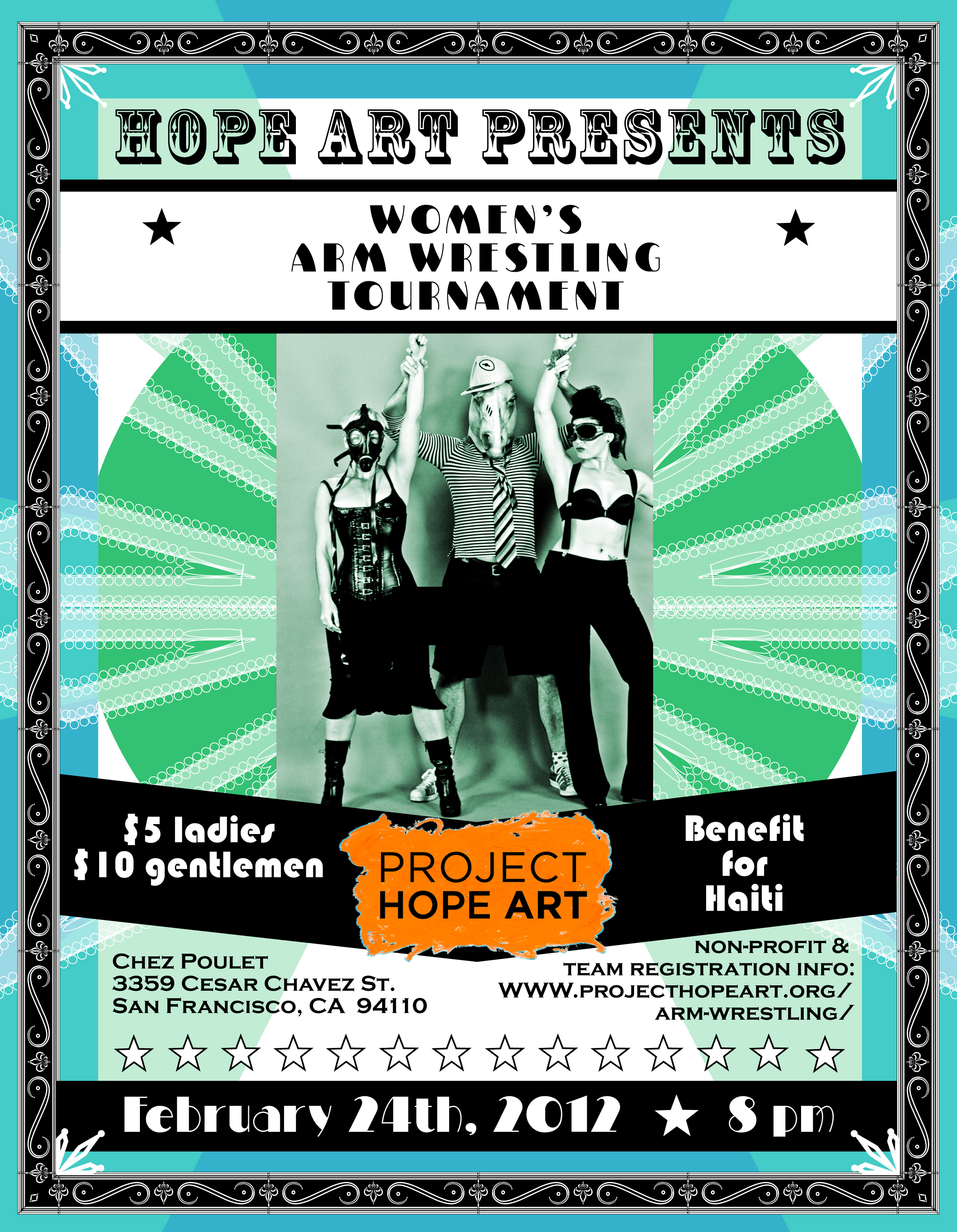 HOPE Art Arm Wrestlers are fired-up ladies who toe the line between theatrical antics and hardcore athleticism. Two-person teams of woman-identified wrestlers compete in each brawl. Each wrestler has a persona, bio, theme song, and money-hungry entourage to back them up and collect "bets" from the crowd. Proceeds raised from bets go directly to the 40 young girls living at OJFA.
At each event, wrestlers compete tournament-style. In the preliminary round there are wrestlers competing in matches of sudden death elimination. The winners then move on to the semi-final round. In this round each pair of ladies compete in three bouts (right arm, left arm, right arm). The two winners proceed to the Final Match which is decided again by the best out of three bouts; the winner receives a trophy created by the beneficiary, in addition to eternal glory.
Rules are determined and managed by the referee, only to be manipulated and corrupted by celebrity judges, crowd hecklers, and dolla billz.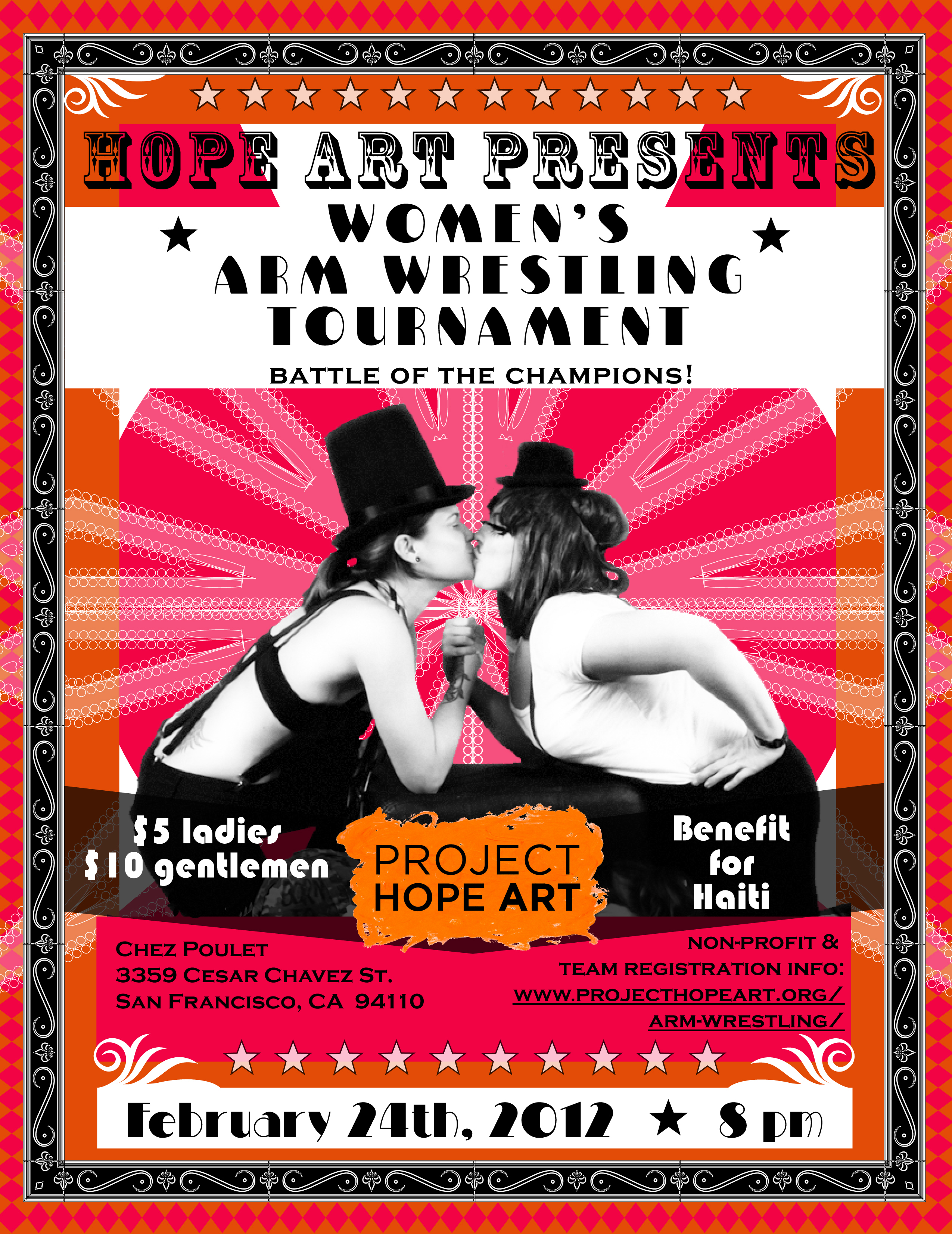 Referee and Gigolo: Alex Mace

DJs: JoeJoe (Brass Tax) and Haute Mess (Romper Room)

Video Wizard: Austin Hill

Graphic Visionary: Elizabeth Marley

Photographer: Tony Rotundo
WANNA WRASSLE?
To compete in the tournament, find yourself a partner and fill out the form below. There is a $50 Registration Fee per team of ladies. You are encouraged to hit up local businesses to sponsor your registration (all sponsors will be receive recognition at the event – contact stef@projecthopeart.org for more info). All wrestlers are highly encouraged to be as creative, whimsical and bad-ass as possible.
Bring your theatrics.
Your flair for the dramatic.
Bring your game face and your lipstick, and
GET IN THE RING!