She was the first name I memorized.
Naphka.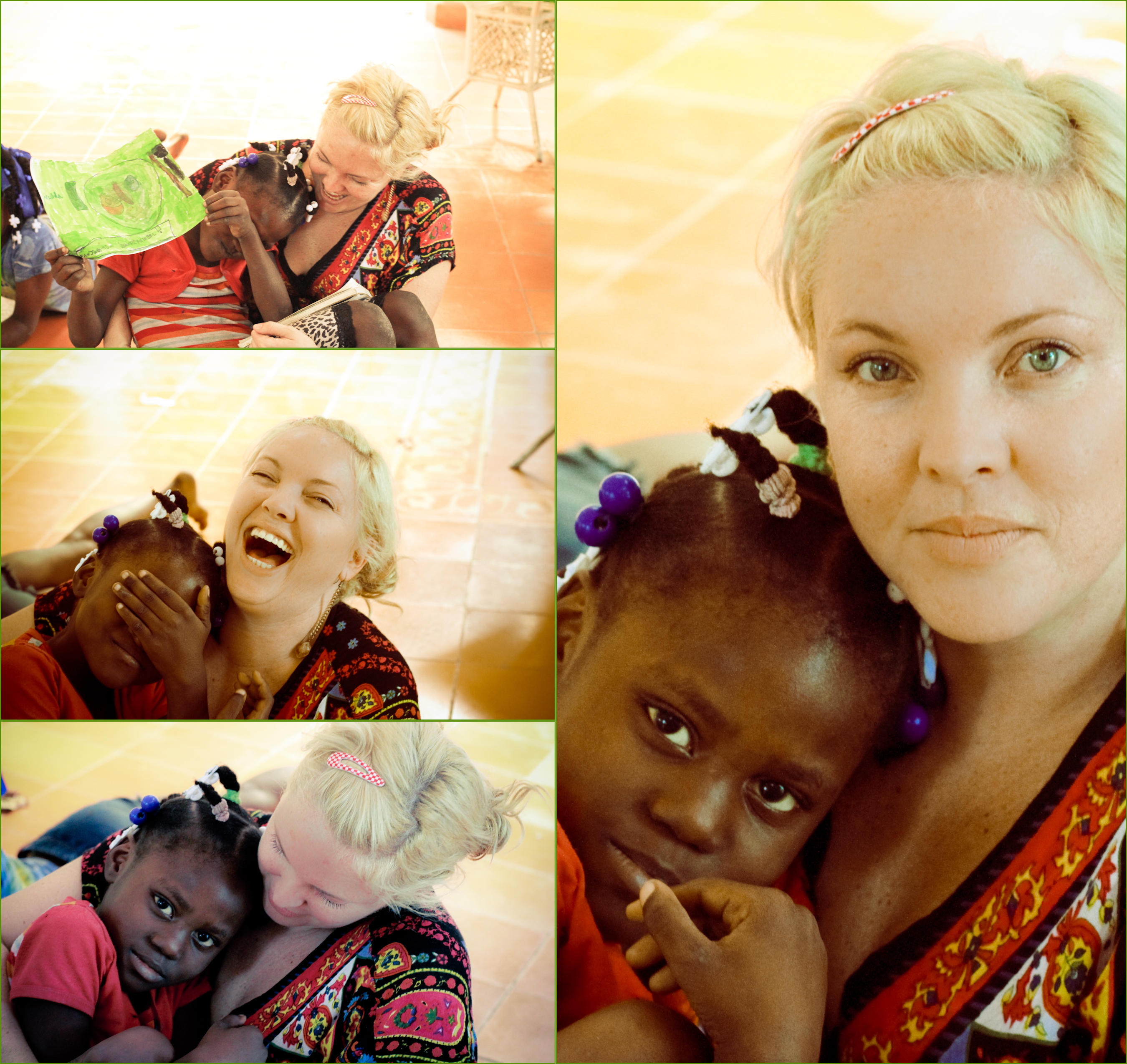 Unfortunately for her, she is the shyest girl in the orphanage. I would sing out her name every chance I had and she would cringe and hide her face everytime I did it. I would chase her around and hug her and dance with her. Day after Day. Week after Week. Visit after Visit.
Tenacious.
Relentless.
I wanted to connect with this little 7 year old soul who had dark eyes that had already lived three lifetimes filled with more guts and horror than any adult, let alone child should ever circumnavigate.
We gave all the girls at the orphanage new dresses and then asked them to draw themselves in the dresses.
Naphka's painting depicts two faces on one dress and both faces are crying.
Recently I began demanding kisses. I would point at my cheek and Naphka would come reluctantly over to me and plant a small kiss on my face.
I wasn't sure if she loved the attention, secretly. Or if she went to sleep at night praying I would leave her alone.
Two days ago I learned that she loved, loved, loved, LOVED the attention and outreach.
Naphka doesn't have any parents or family and she had been living out on the mean streets of Port au Prince, alone. Eventually she was brought to the OJFA orphanage where HOPE Art does the majority of its art therapy programming.
The woman who runs the orphanage came over to me late on my last night in Haiti. She said that when I had walked out of the orphanage, for the last time that afternoon and the gate latched behind me, Naphka had burst into tears and thrown herself on her bed. It was one of the precious few moments she showed any emotion at all.
I realized the tears in her painting were tears of joy. Finally someone cared enough about her to want her to look nice, touch her, hold her and kiss her.
I am counting down the days until I can sing out her name.
Naphka