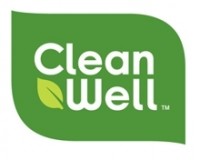 I sent out an email around 11pm last night, and I woke up to a response first thing this morning from Clean Well saying that they would be happy to donate 200 hand sanitizers.
They also mentioned they had several failed attempts to get donations into the hands of the people. Not sure if everyone is aware but shipping supplies to Haiti isn't really an option since there's a high chance that the goods would be intercepted and never seen again. Haiti is rampant with corruption and ranks very high on the global corruption index, see Transparency.org. So much of the supplies and much needed medicines that have been donated to Haiti are sitting there at the airport, stalled, in the hopes that either the sender or the recipient will forget about it, and then sold for cash. So when they heard that we would be hand-carrying these items, they were more than willing to send us with some supplies.
Clean Well is not just another cleaning company. They believe in a better way to clean. Their products are all-natural containing thyme and essential oils, and kills 99.99% of germs without having to use harsh chemicals.
Thanks Clean Well for your generous donation.
Love,
The HOPE Art Team