"Life is pure adventure, and the sooner we realize that, the quicker we will be able to treat life as art…"                                                                                                                                – Maya Angelou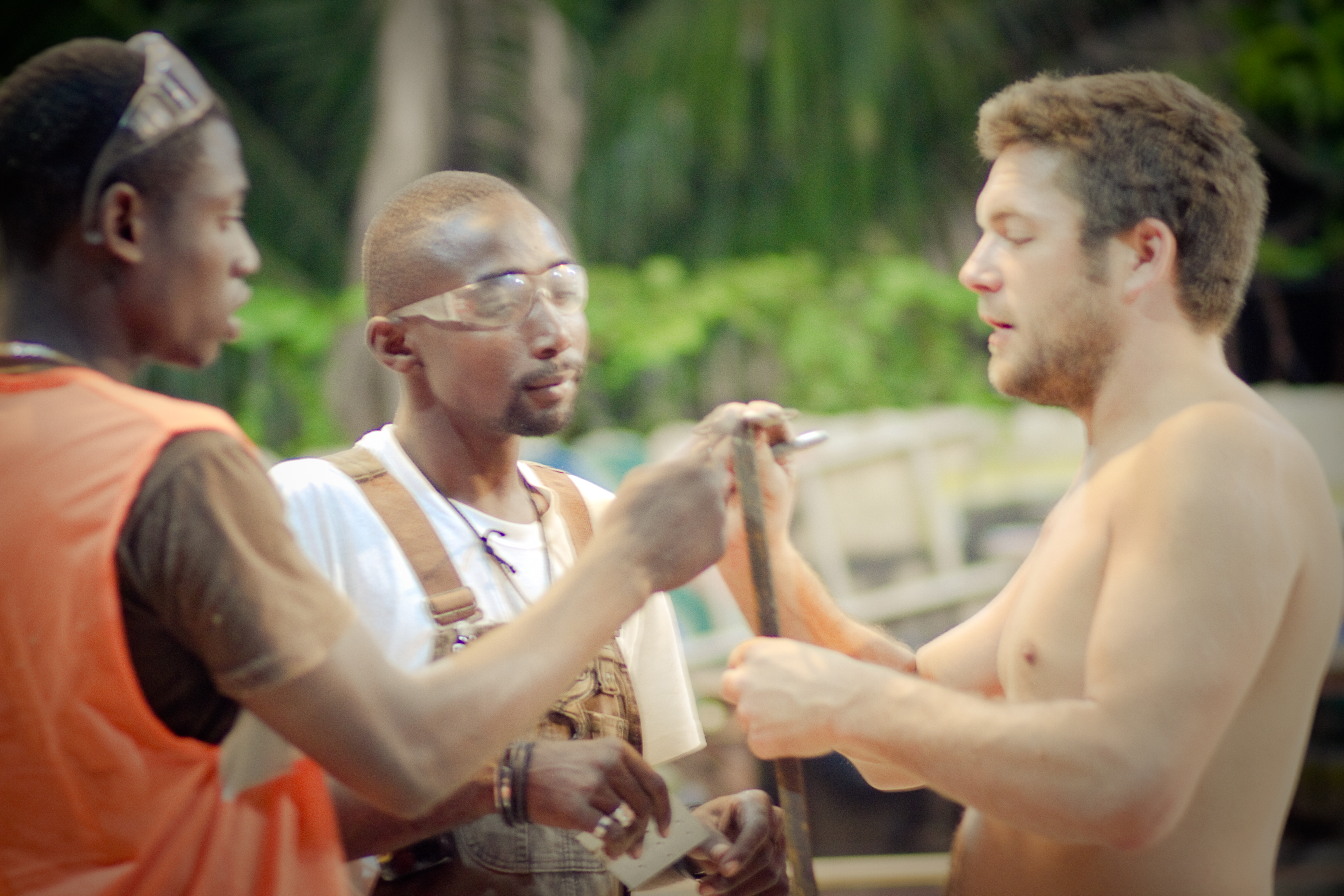 Atis Rezistans is a Haitian art movement that is transforming lives and creating hope for youth in the ghettos of Port-au-Prince. Project HOPE Art is sponsoring three members from the movement to visit North America and share their first-hand experience about reclamation, resiliency, and creativity. An Indiegogo crowdfunding campaign has just been launched to support the journey of these three artists – click the link to donate now: Ghettos to Galleries Campaign
We need your help NOW! 
The Artists:
Racine Polycarpe, Claudel Casseus, and Romel Jean Pierre are artists, change makers, and youth leaders. Working with what they find in the street, these artists are reviving traditional Haitian voodoo art within the current conditions of a country struggling to recover from multiple disasters. Their work is profound, in its simultaneous rawness and spiritual refinement.  Gang membership may often be the only available means of survival for many youth living in the endemic poverty of Port-au-Prince. Atis Rezistans is inspiring action and creating real options and opportunities for communities in Port-au-Prince.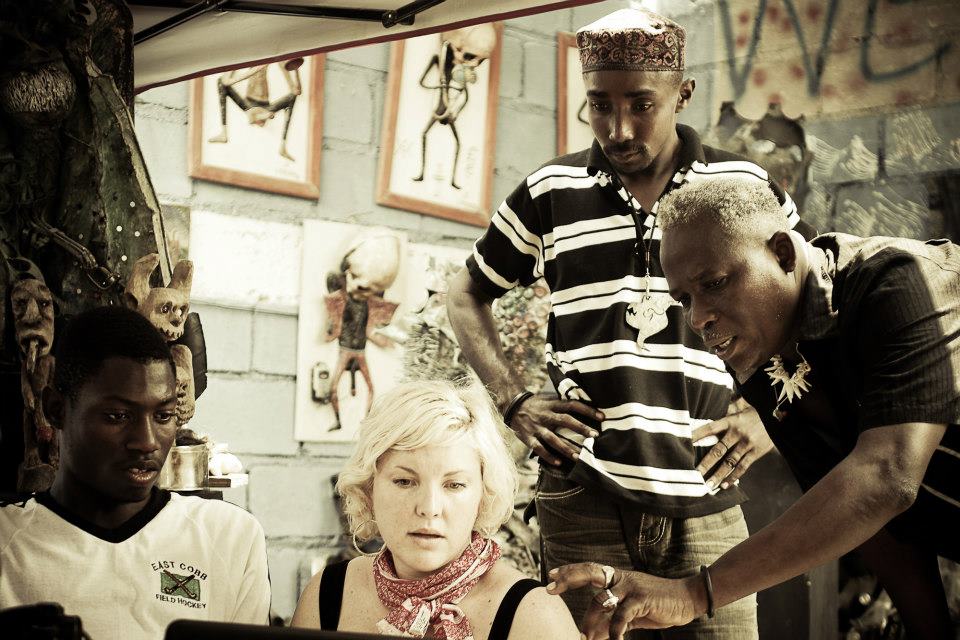 The Project:
The Artists will travel to San Francisco to complete sculptural works within the Artist in Residence Program at Recology, San Francisco's recycling and composting company. Recology has offered the Artists the opportunity to scavenge for materials in their Public Disposal and Recycling building along with use of the student studio space. Recology will host an exhibition of the Artists' work on Sept 20th and 21st at the same time as their current artists-in-residence, Kristin Cammermeyer and Chad Hasegawa. Pierre, Polycarpe, and Casseus will be giving artist talks open to the public on Sept 24th and some of their work will remain in Recology's permanent collection. We need your help in developing the leadership skills, networks and opportunities for creating a body of work for these three change makers as they face the very real challenges of climate change, structural economic inequality and rebuilding after natural disaster. Here's how you can help make it happen…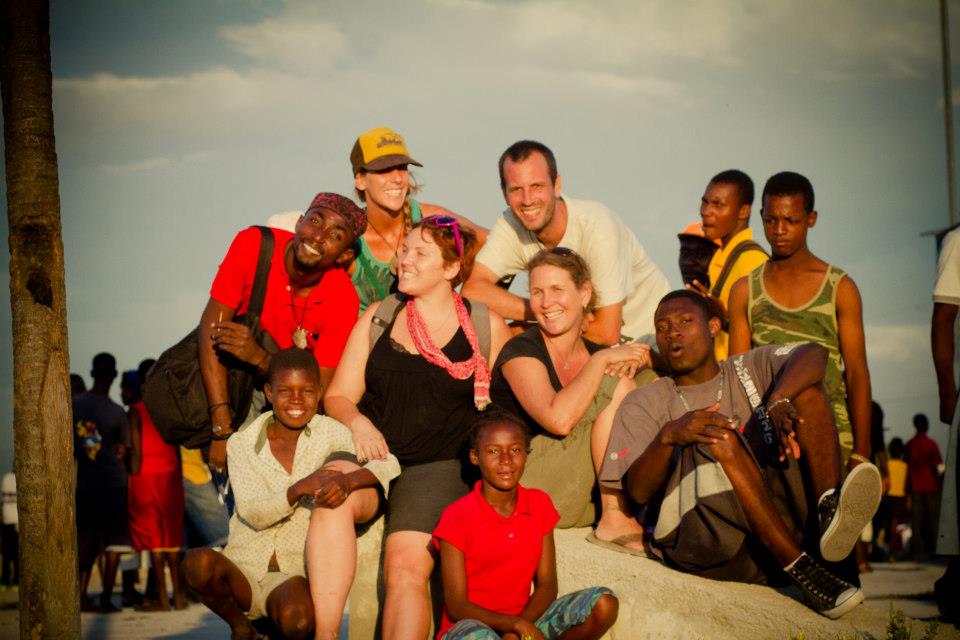 The Outcome:
Racine, Claudel and Romel have worked with Project HOPE Art for the last two years on the ground in Port au Prince. It is Project HOPE Art's goal to slowly transfer our Art Center in Haiti over to these three artists, so they may continue our mission of art + science training for children in under-served communities. It is also our hope that through this visit to North America, they will be exposed to all manner of creativity and multi-media artists in the Bay Area through connections with our partnership with Burners Without Borders. We expect our visiting artists will begin to develop confidence, facilitation and leadership skills for their work with youth groups in the ghetto, demonstrating the power of positive, constructive and creative culture as a way of responding to tragedy and challenge.  We will encourage the artists to share their experience through social media networks in order to multiply efforts to create hands-on educational programming and creative, sustainable options for youth in areas of the world most affected by climate change, natural disaster and structural inequality.  And ultimately, we hope that this project will actualize the dreams of these three young artists and cultivate their skills so that their voice can be heard.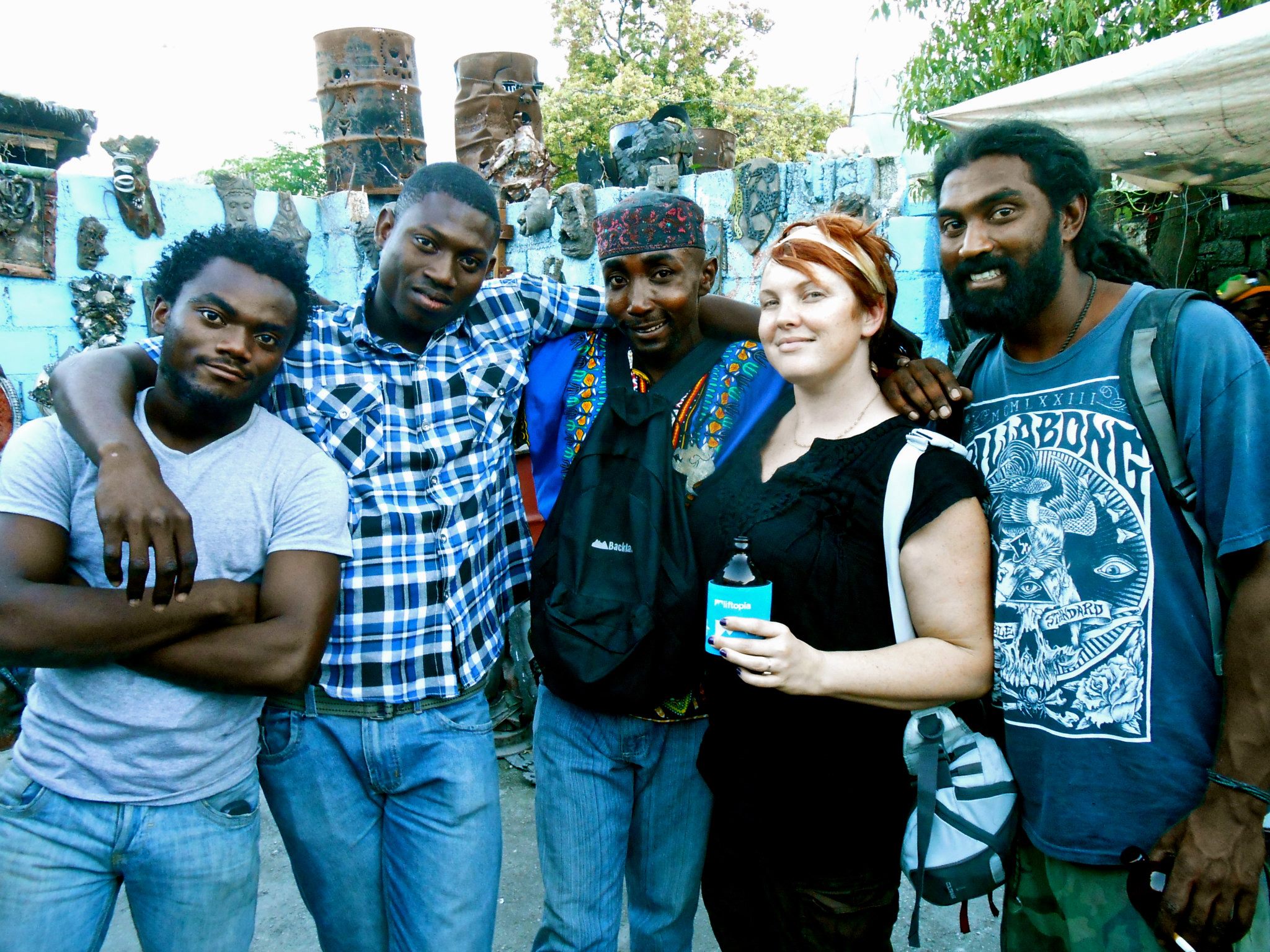 You can sign up to host our artists in your home, or offer an extracurricular activity.  Don't have the space or time but still want to help? You can donate airline miles, personal items or grocery store gift cards for them to use during their stay.  Or donate to our Indiegogo campaign here!  Got questions or ideas? Contact Visiting Artist Coordinator Jenni Ward at jenni@projecthopeart.org.