Interested in joining our team? Click Here
About Sylwia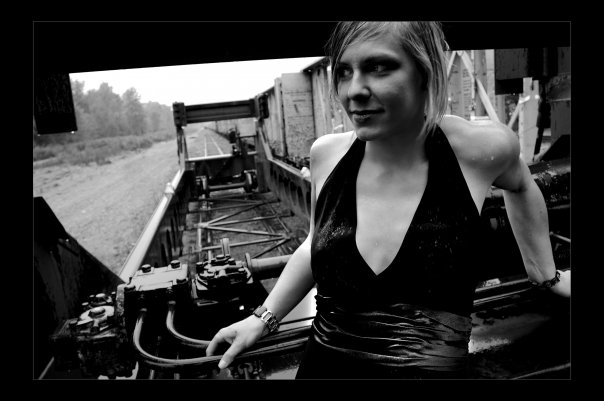 THE PRODUCER
Click. Track. Crossfade. We are lucky enough to have a woman on our team who brings chromakey, jump cuts and posterization into our art vernacular. Sylwia Jarosz brings people together to produce varieties of projects ranging from video production, to dance and graphic design. Jarosz picked up her skills getting her Associates of the Arts in Digital Video production and working in a variety of media fields. Her most memorable production experience involves documenting a high school football team in Seattle, and producing her own Public Access show to share the team's success with the world.
A Jill of many trades, Sylwia also loves gardening, animals, and helping other artists and funtrepreneurs jump start their projects and ideas. She believes in the importance of networking people and ideas together. Just like spiders in the beloved animal kingdom, she understands and promotes people to collaborate and weave their beautiful life webs together in harmony.
One of her favorite quotes is attributed to Charles Darwin,
"In the long history of humankind (and animal kind, too) those who learned to collaborate and improvise most effectively have prevailed."
Contact Sylwia Janosz: sylwia@projecthopeart.org
THE CARPENTER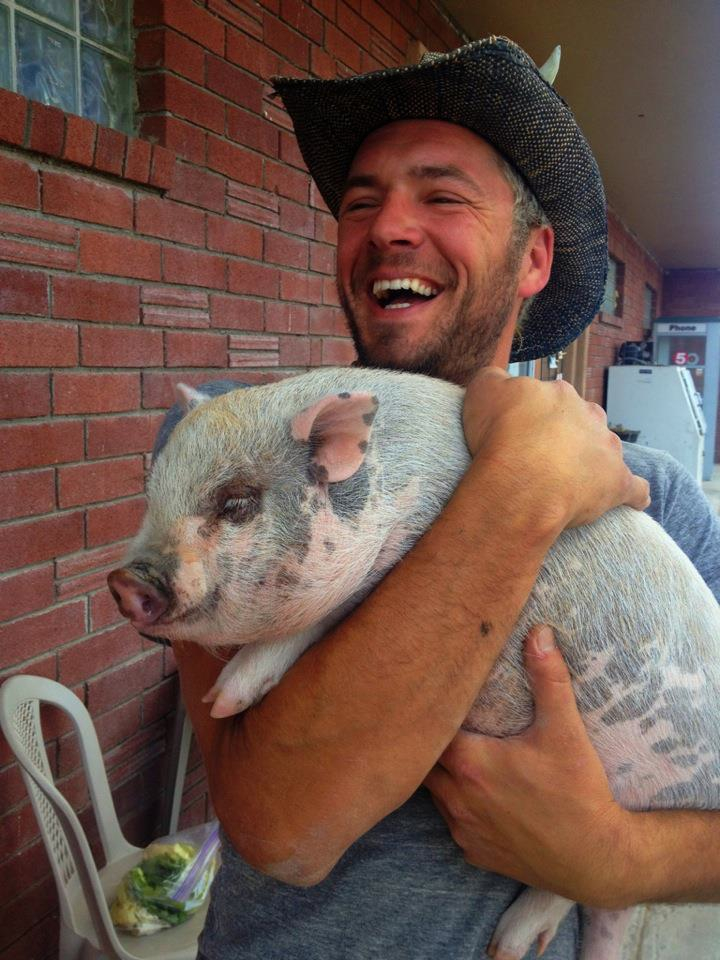 Jason DeCook, better known as Woodshop lives by the word: YES!
Functional. Nourishing. Elaborate. Kind.
These are the words that provide the framework of Woodshop's life.
He is known for being a bit challenging in all the right ways. Living life with a big heart, fitting too many things into every long day and bear hugging everyone in his path. His work with HOPE Art encompasses the world of permanent and semi-permanent creative spaces. He brings 20 years of craftsmanship and carpentry experience to the table. He excels at overcoming the challenges (read: taxed resources and tiny little places) of establishing visual art and functional spaces.
Prior to his work with Project HOPE Art, Woodshop, spent most of his time in a very conventional way building big buildings in cities for wealthy contractors and their clients. He much prefers designing and building classrooms, art tables, upcycled sculptures for teachers and students all over the world.
Woodshop has enjoyed building projects with the Carpenters Union 22 of San Francisco as well as various art projects with Burning Man, like building The Man, The Bottlecap Gazebo and the Temple of Flux.
Woodshop, helps makes all of our permanent art installations come to fruition, on the ground in Haiti.
Contact Jason DeCook: woodshop@projecthopeart.org
THE BUILDER
Native Santa-Cruzen, proficient potter and builder extraordinaire; Nate is Lead Artist Jenni Ward's better half. He's been helping with Project HOPE Art events and meetings since the very beginning.  By day he works with Anderson Pacific Engineering retrofitting bridges and rebuilding water treatment facilities, perfecting skills he's hoping to put to use in Haiti.   He is the weekend warrior of home projects and helping with art shows; luckily he works for a currency of sweet treats!  In the little free time he has left, he loves hanging with the dogs and flying his bike off jumps in Nisene Marks State Park.
Contact Nate Ward: jenni@projecthopeart.org
About Jacq: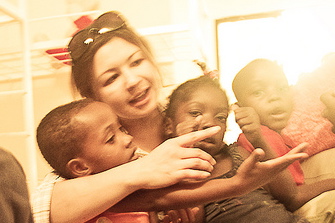 Photo: Melissa Schilling
THE MED STUDENT
Jacquelyn Knapp stands for three things: Trust, Love …Inspiration
In order to best weave a web of these actionables, she spends her time wisely and emphatically. She has served in the Peace Corps in Guyana: teaching computer fundamentals in a small rice farming community and working with HIV at-risk youth. She has worked in the corporate snow globe of IT analysis, logging seven years of strategic data mining and software development. Most meaningful to her dream of becoming a doctor, Knapp volunteers at Children's Hospital Oakland in their school program. She performs bedside rounds to assist children with their homework. Additionally, Knapp uses her technical background at CHORI (Children's Hospital Oakland Research Institute) to assist with African American youth diabetes research. Knapp lives in Oakland, Calif overlooking the oldest bird sanctuary in North America. She enjoys fresh farmers market produce, running, and reading Science magazine. Most often it is Knapp's commitment to trust, love and inspiration that forces her out of her comfort zone and onto new walking paths of life.
Contact Jacquelyn Knapp: jacq@projecthopeart.org

About Julie: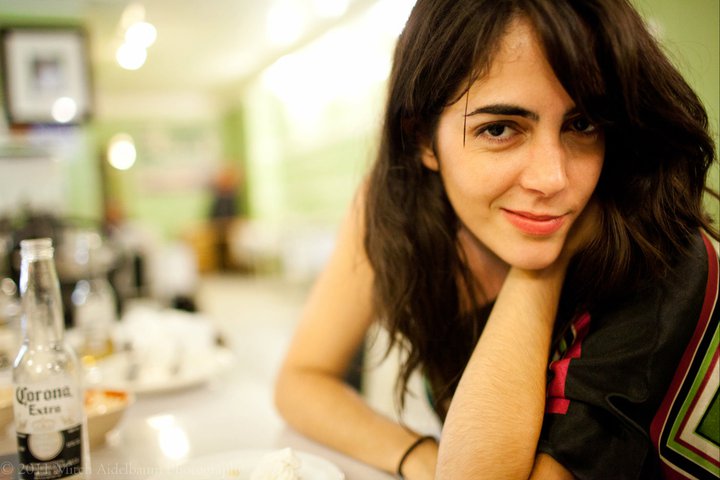 THE FORMER RESIDENT OF HAITI
To get a good idea about who Julie Ulm is, you must know that her core being is a vortex of virtue. She is passionate, creative, and determined. She tells a tale that not many of today's youth can repeat as their own. A California girl, born and bred she is steeped in the Western United States lore of frontierism and adventure. As a young girl her family first moved to Florida and then to Haiti. It was in the Western Hemisphere's poorest nation that she truly learned important aspects of life.
She learned …
Candles are not only for being romantic, but also serve as a great way to do homework.
Play-dough doesn't just come from the store, but could be made with flour, salt, and water.
When the Peugeot (unreliable hand-me-down car) breaks down a mile or more from school, 2 feet work just as well as 4 wheels.
Since moving back to the US, everyday the sun rises, so does the spirit of the Haitians in Julie. A selflessness that extends far beyond lending a neighbor a cup of sugar. A mind to know that even when things are at their worst here, there is always someone who has it worse somewhere else. It's time for Julie to be able to give back to the Haitian people what they gave her; a new look on life. At the current exchange rate every US dollar is equal to 8 Haitian dollars. Please help us help them has become Julie's mantra. And she won't stop exploring ways to give and help.
Contact Julie Ulm: Julie@projecthopeart.org