Interested in joining our team? Click Here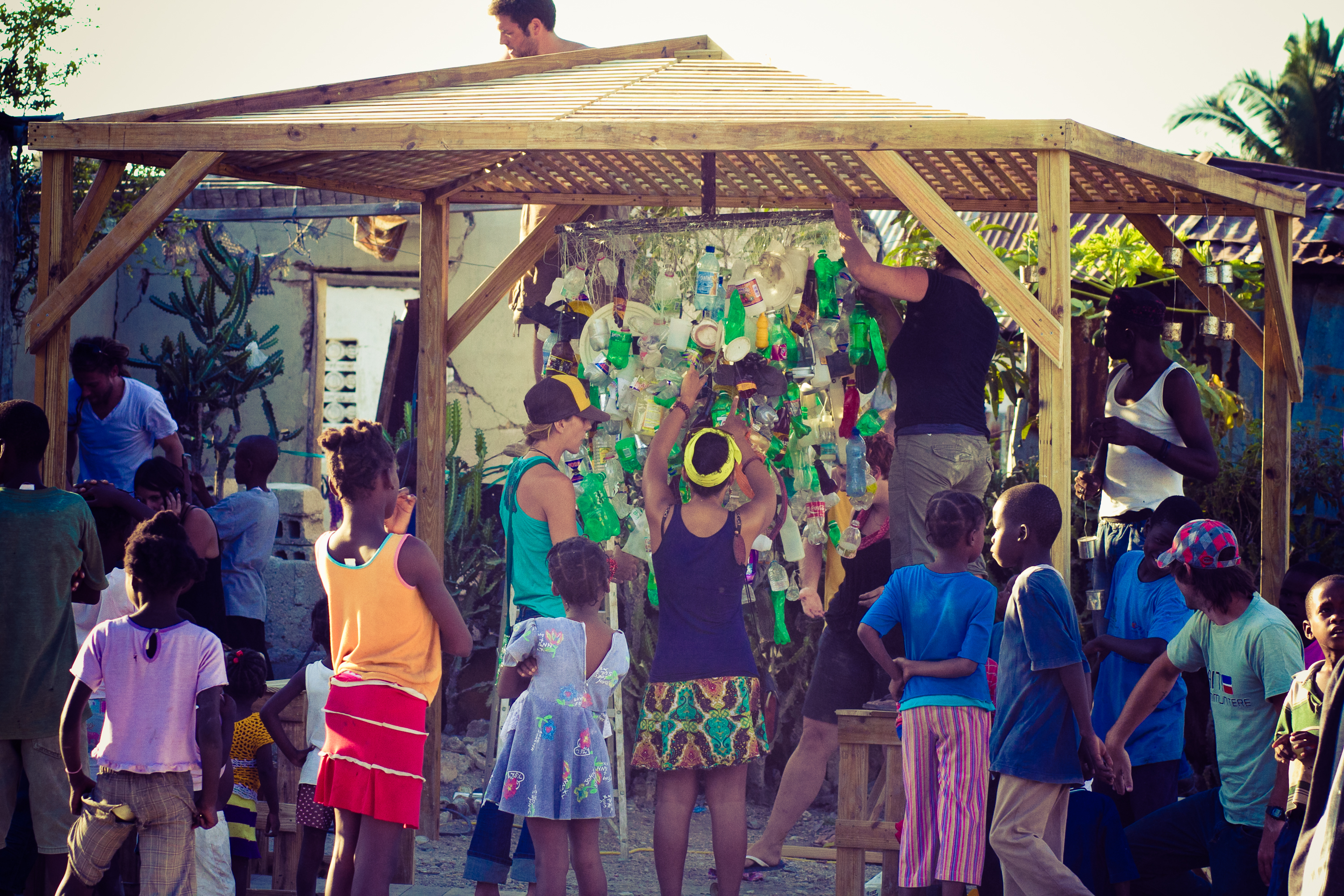 Our In-Country volunteers improvise, create and execute projects and workshops at the Project HOPE Art Center at Haiti Communitere in the Clercine District of Port-au-Prince. They are trained in a multitude of arts disciplines: Electronic Media, Upcycled Sculpture, Urban Agro-Ecology and Intentional Whimsy.
About Winter: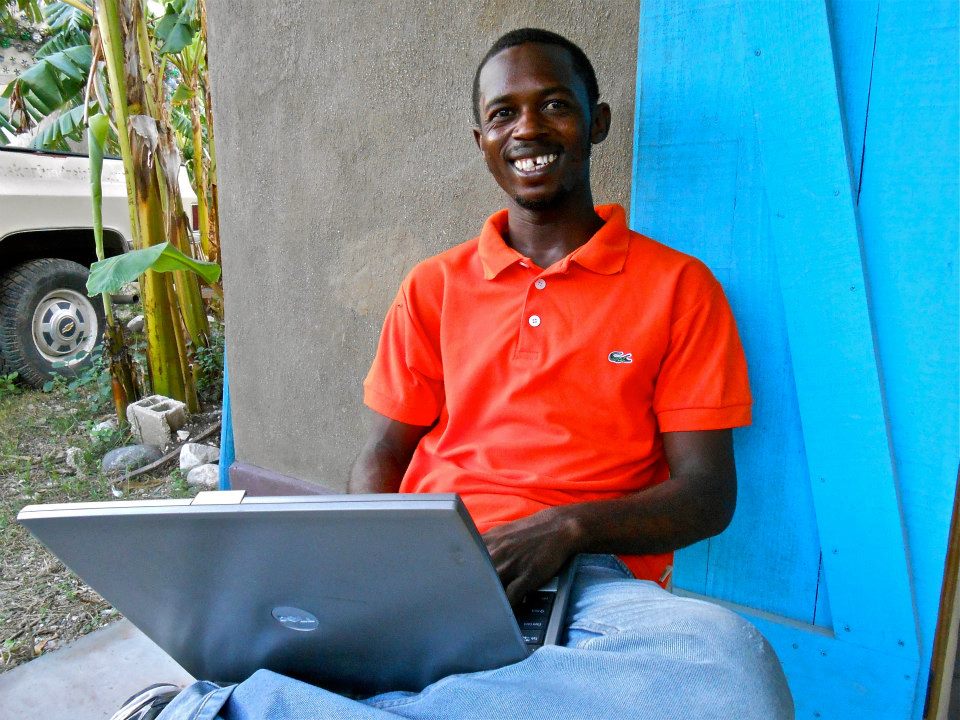 THE COMMUNITY ORGANIZER If you need a proactive go-getter, Winter of the RAJEPRE School in Cite Soleil is your guy. We gifted him 2 baby Moringa Tree seedlings and a small packet of information in April of 2012 and by the summer he had read so much about the Miracle Tree he had designed and executed a community planting of 200 trees. His students composed and performed a song about Moringa Trees for visiting teachers and artists. And his students are our go-to activity partners for new and exciting projects.
Living in the neighborhood where he works, Winter is a tireless advocate for learning, doing and sharing. He is the most proactive community partner we have ever encountered. The greatest joy is watching Winter's school grow and blossom.
We are very lucky to have him on our team.
Contact Luc Winter: winter@projecthopeart.org
About Gueldy: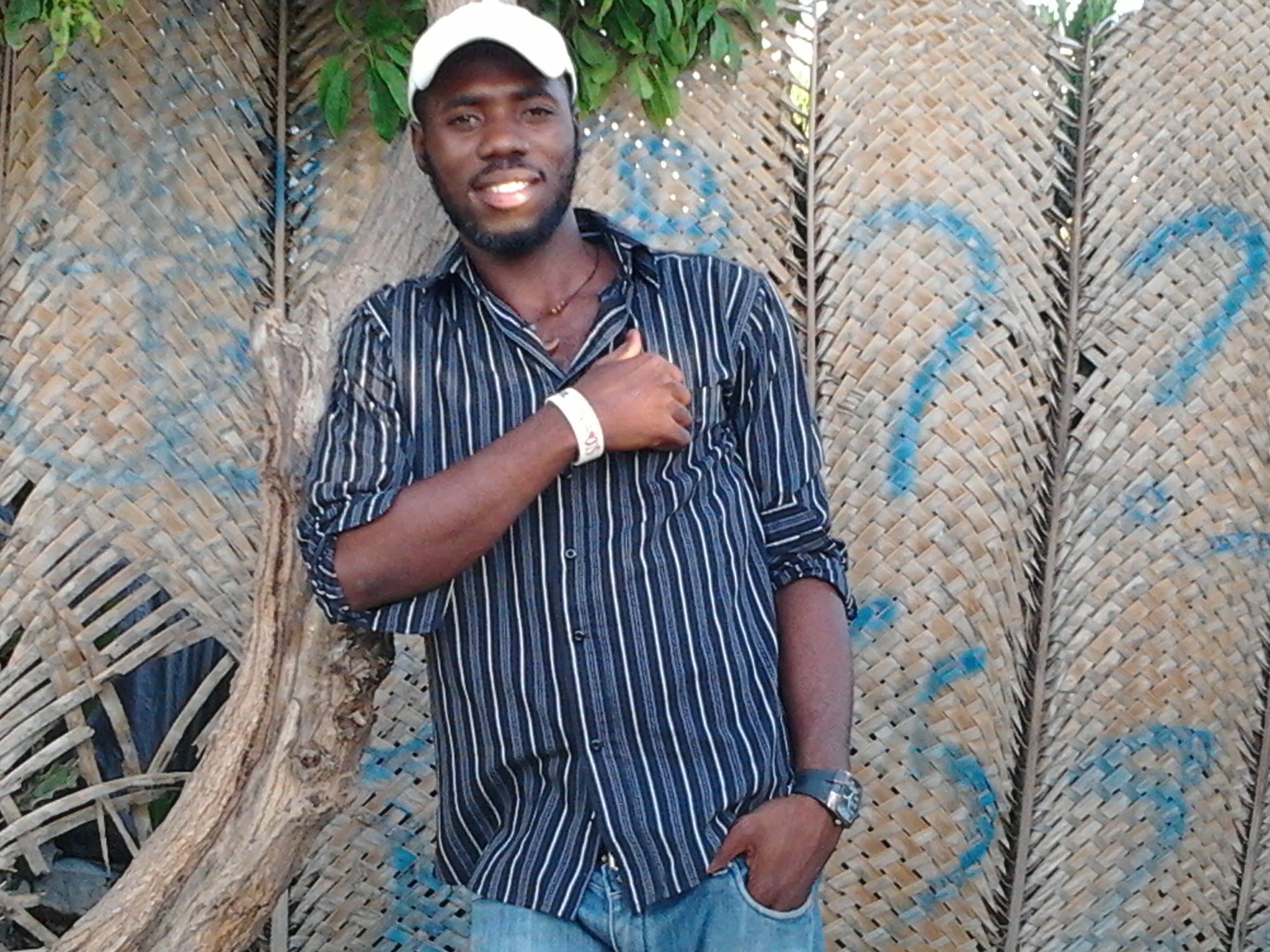 THE MUSICIAN Salut mwen rele Rene Gueldy, mwen fèt 02/05/86 mwen pral gen 28 ane. Mwen fèt nan yon plizoumwen kretyèn.manmanm ak papam gen 7 pitit 4gason e 3fi, mwen se katriyèm pitit gason. Mwen fè etid primè mwen senjan bosko, e etid segondè mwen kay denny ak nan lycee cite doleil.ma viv cite doleil jiska prezan. e mwen se yon jèn atis. Guitaris, chantè, e konpozitè. Avan mwen te konn ch ante legliz ak frèm ak sèm, lè sa mwen te gen 10 zan. Ak 20tan mwen te aprann jwe guita nan yon delmas 19 ki rele: JP Bonsant. Mwen anrejisre 6 mizik, mwen poko ge' video, mwen ekri aviwon 30 mizik, mwen konn jwe anpiil kote nan potòprens ak nan pwovens. mwen renmen travy ak timoun anpil, rèv pam se wè pawòl mwen ap kontribye nan chanjman lemond pou yon lemond meyè. Bèt mwen pi remwen se chyen. Mwen fyè paske se ayisyen.
Contact Gueldy Rene: gueldy@projecthopeart.org
About Fanel: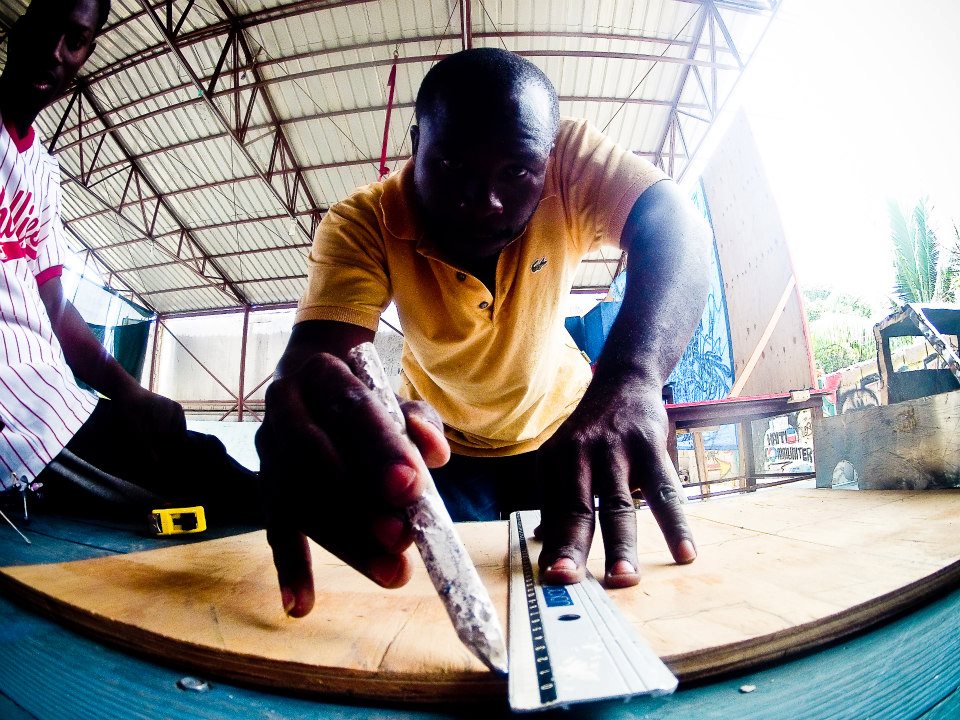 THE DESIGNER
Fanel Duce was born in ​Port-au-Prince, Haiti in February 1983. He has lived in Grand Rue since 1984. He grew up in a house with his mom and my dad, though his mom was murdered in 1995. Supported by his single father in the same childhood home, he was encouraged to attend school. When he was finished with classic schooling, his father did not have the means to send Fanel to University. Instead, Fanel was to become an auto mechanic. One of the best ways in the ghetto to make money, but Fanel's heart was not in the profession. He began looking for other ways to make a living. Fanel grew up in the ghetto with a lot of bad temptation and also a lot of positive creativity. In 2004, at 20 years old, Art triumphed over everything else to shape Fanel into the person he is today. An artist.
Now working with Project HOPE Art, he says "it feels so good be creating."
Contact Fanel Duce: fanel@projecthopeart.org
About Esnold Jure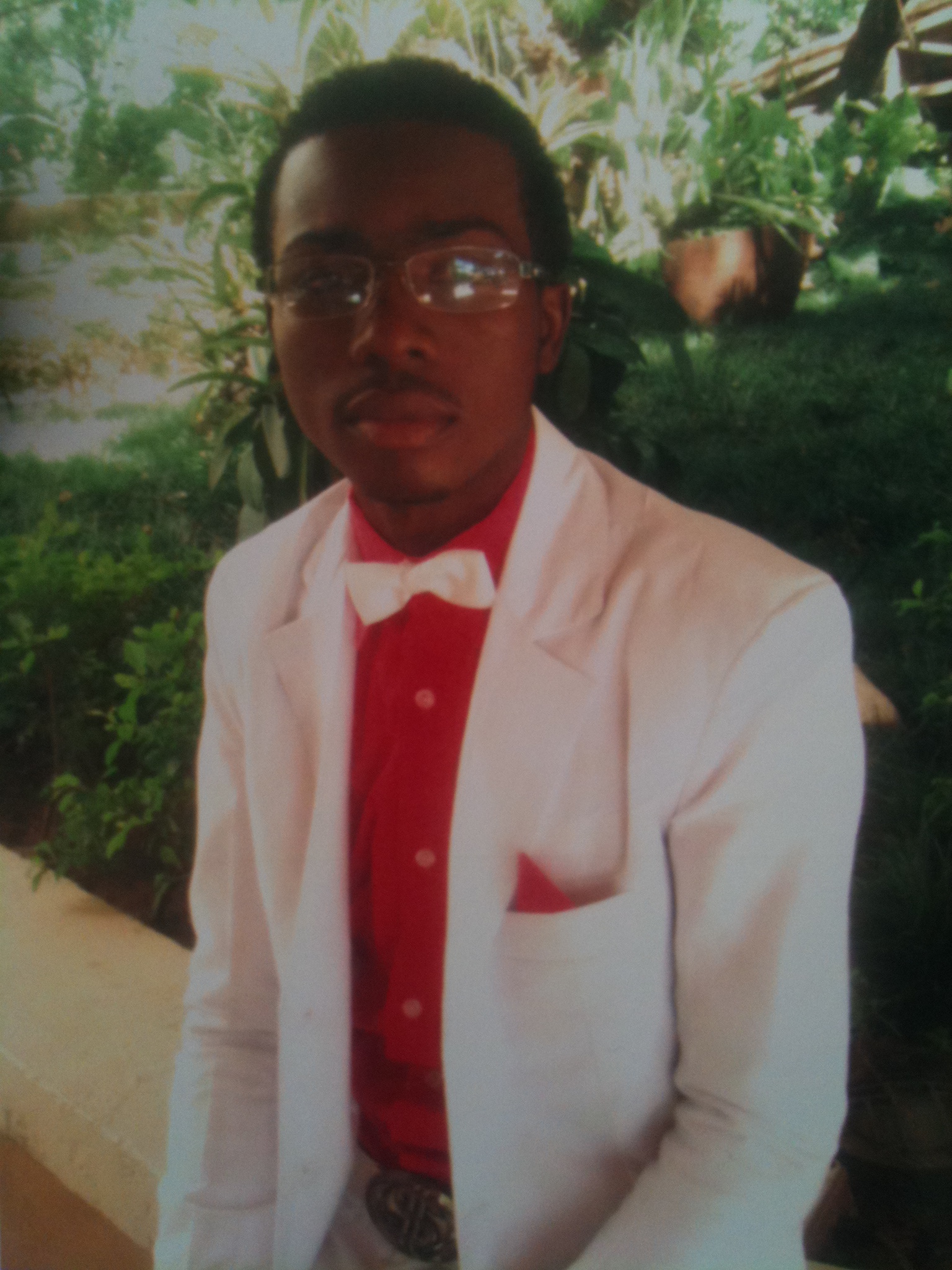 THE LEADER/ TEACHER & SOCIAL WORKER
Esnold Jure, also know as Luckson at home and Jure by friends, mates and colleagues was born on December 12, 1992 at Aux Cadets, which is a section of the commune of Petion Ville, Haiti.
The youngest of ten siblings, his father became ill on the day of his birth.  The loss of his father two years later separated him from his family and placed him in a home with his aunt, uncle, and cousins in Port au Prince.  He continued to live there for the remainder of his childhood and the early years of his adulthood.
Jure's passion to learn about Social Science, Human Development and Human Relations began at an early age.  His strong leadership and communication skills lead him to be part of various committees and organizations, impacting his own community along with others surrounding him.  He joined the English in Mind Institute (EIM) in 2012 where he was selected to represent the school at Project HOPE Art.  Since then, Jure has been putting his English and leadership skills to the test!  Jure is dedicated to working with people, especially the youth.  He feels that helping educate future generations can result in a brighter future and his involvement with Project HOPE Art has allowed him to be a role model to students of various ages.
Jure's desire for social change motivates him to continually be involved in organizations such as FH/USAID and other local non-profit charities.  His vision is to inspire and empower the future generations of Haiti while preserving the memories of past generations.
Contact Esnold Jure: Jure@projecthopeart.org
Core Team Volunteers
We are fortunate to have a home team that support our In-Country Volunteers with all their might. They cover fundraising, reporting, programming, social media and branding, technical support and annual planning from all over the United States and Europe. They visit our disaster zone hot spots annually and often.
About Melissa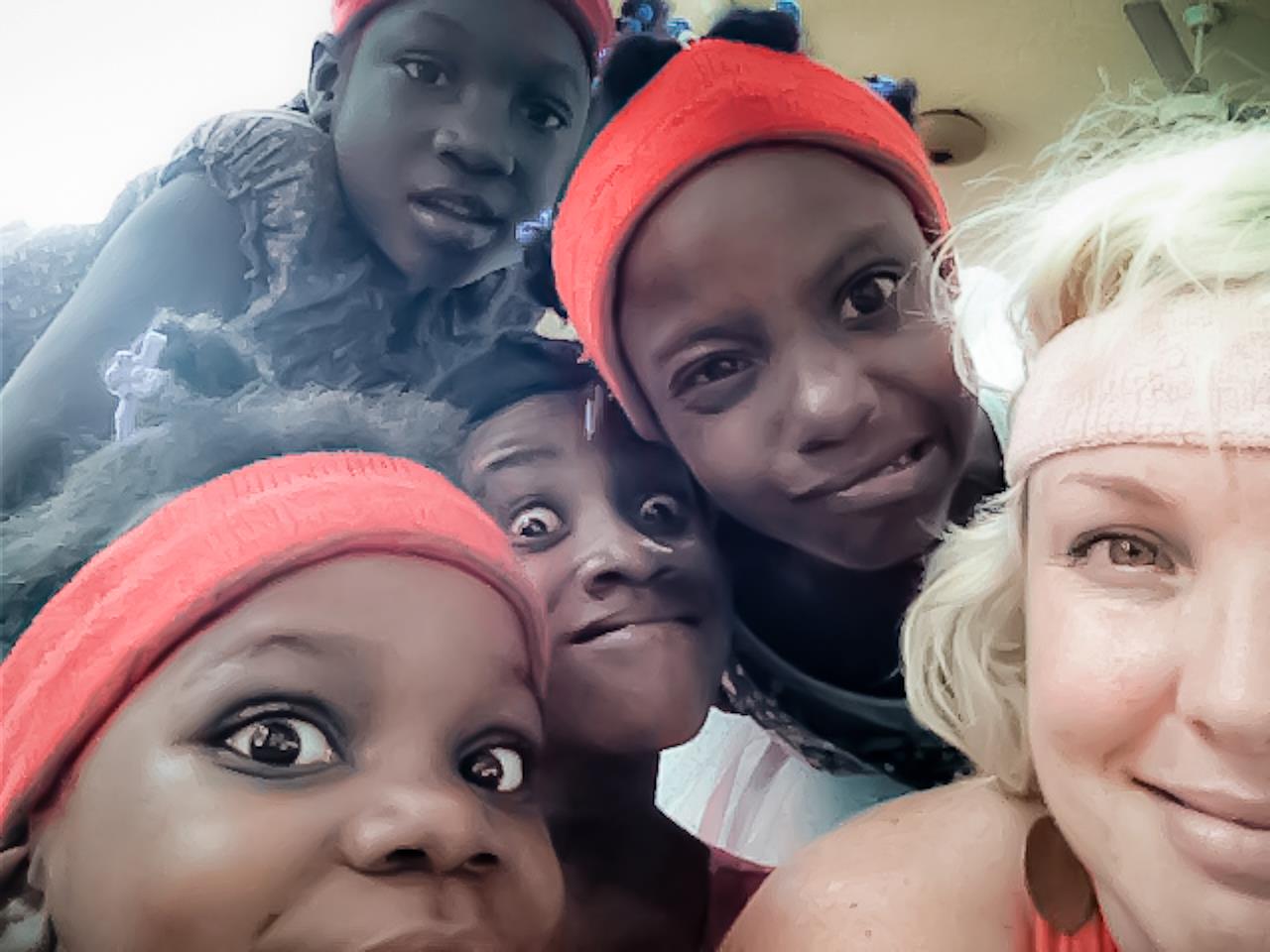 THE PHOTOGRAPHER
Having spent her adulthood restlessly roving the planet, Melissa Schilling, a published writer and photographer, has spent time volunteering at an orphanage on the Mayan Riviera, riding bicycles through Patagonia, swimming with bottlenose dolphins at The Flipper Sea Academy, cooking Basque food in the Pais Vasco and deep-sea fishing off the coast of Cuba. Melissa speaks in sparkles. Her ideas are known to cause tremors of activity, and her movements cause ripples in those around her. Underneath her skin lies the spirit of Beryl Markham and the tongue of an auctioneer. She learned everything she knows from her mother and she's proud to admit it.
After earning a B.A. in Communications and an M.S. in Soil Science, she launched her cheese and wine consulting entity, Praise Cheeses. She has been providing delight and education for Microsoft, Ebay, Yahoo, Hewlett Packard and Google, as well as teaching cooking classes to special needs children at a small art studio. She also regularly contributes food articles to Edible East Bay Magazine and the Santa Cruz Sentinel newspaper. When she's not teaching, roller skating or knee deep in her garden, you can find Melissa Schilling capturing the fluidity of life through her photography site, MelissaSchilling.com
Melissa, a co-founder, is our Creative Director and the lead on science based art projects.
Contact Melissa Schilling: melissa@projecthopeart.org
www.melissaschilling.com
About Marie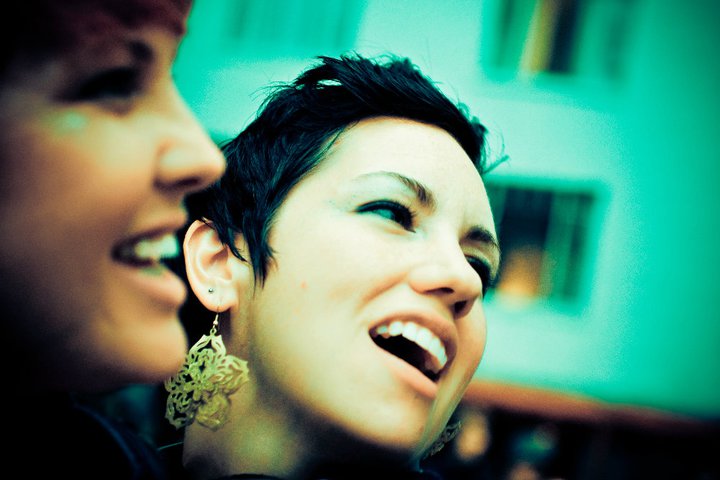 THE ADVISOR
Since 2007, Marie has dedicated herself full-time to making the world a more equitable place through a variety of international development projects and programs. From working as a Girls' Education and Empowerment Volunteer for Peace Corps in Togo, West Africa to filming a housing rights documentary in Hong Kong to enforcing standards and compliance on behalf of Fair Trade producers to earning a Masters in International Affairs, Marie continues to seek ways to make a meaningful impact, especially for women and girls.
It is through these experiences that she introduced Project HOPE Art to the miraculous Moringa Oleifera tree as well as advised on needs assessment and project implementation, the need for sustainable programming, and potential initiatives, like an internship/apprenticeship program for young leaders. Marie also promoted and participated in HOPE Art's 2nd Ladies Arm Wrestling Tournament in 2012 as "Buzuka" with "the guns" to prove it.
These days, Marie is sinking her teeth into Monitoring and Evaluation, GIS Mapping, and data analysis with the hopes of landing somewhere abroad, in the field, working hand-in-hand with the people of developing nations.
Contact Marie Bakke: marie@projecthopeart.org
About Joanna: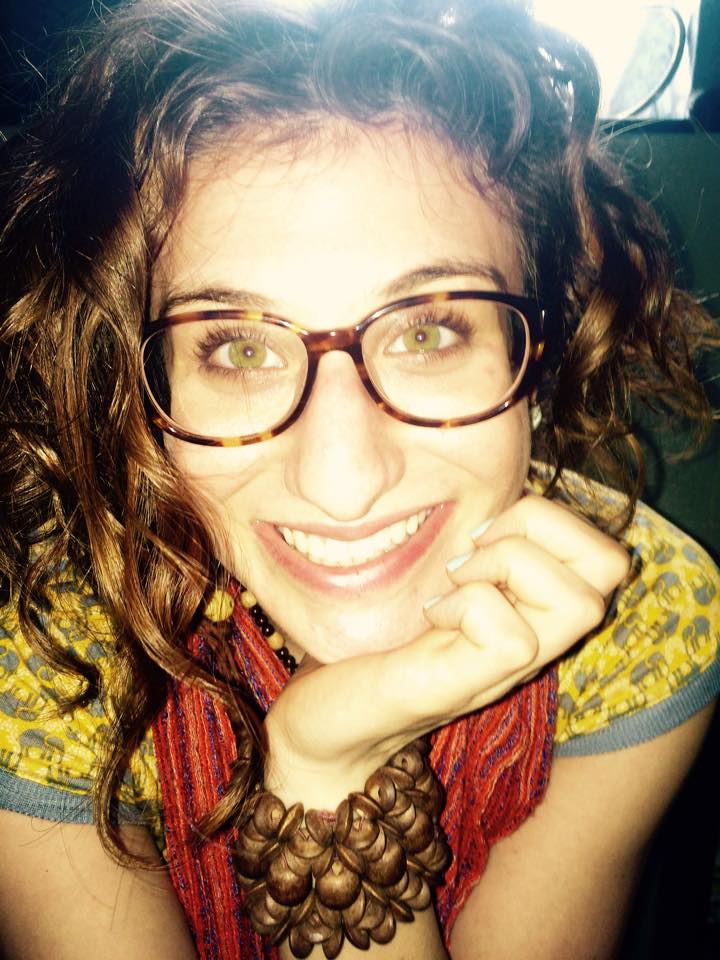 THE SOCIAL WORKER
Joanna is an intern for Project Hope Art + Health Lab's Project Pap Smear. She graduated from the Pennsylvania State University, where she worked heavily with Amnesty International, The Penn State Center For Women Students, and The Centre County Women's Resource Center. During her undergraduate career, Joanna was an advocate for social justice, a Sexual Assault Response Team Member, a domestic violence support group facilitator, and a counselor/educator in the Centre County Correctional Facility. Joanna recently graduated from Fordham University with her Masters Degree in Social Work, where she interned as a high school social worker and a mental health clinician for recent, immigrant Latino families. Additionally, Joanna is a Youth Representative at the United Nations for Close The Gap, an NGO based in Brussels, Belgium that seeks to bridge the digital divide between developed and developing countries. She also serves on the United Nations Migration Committee, The Working Group on Girls, and the Indigenous Committee. Joanna hopes to pursue a career in International Social Development and movement/art therapy, focusing on the rights and well-being of women, children, refugee and indigenous populations. Joanna enjoys yoga, painting, dancing, gymnastics, and laughing. She has a soft spot for babies and animals and is all about GIRLPOWER!
Contact Joanna at: Joanna@projecthopeart.org
About Delphine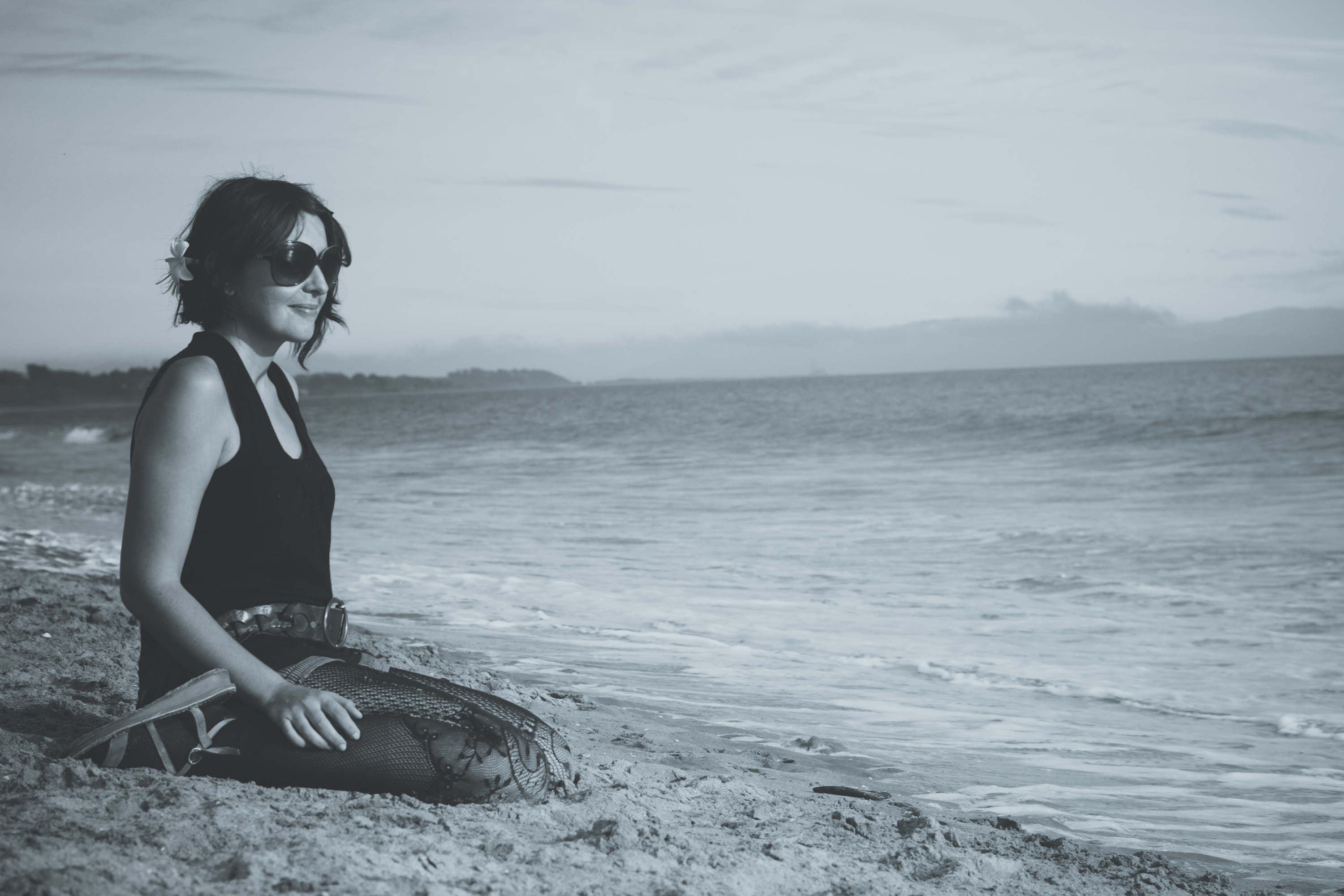 THE ORGANIZER
With a grasp of five languages, including French, Kreyol, English, Spanish and German and a deep understanding of disaster relief landscapes – Queen Delphine is a core team member on the ground in Haiti. She arrived in Haiti in June 2010 and has dedicated herself to multiple roles, including international volunteer coordinator, Cholera Education Coordinator, MAPS (Men Ansanm Pou la Sante), and Community Outreach Director.
Delphine, a co-founder of Haiti Communitere, is our In-Country Programming Director and the lead on translating, communicating and providing the framework for our Haitian Artists and Project Partners.
Contact Delphine Bedu: delphine@projecthopeart.org
About Liz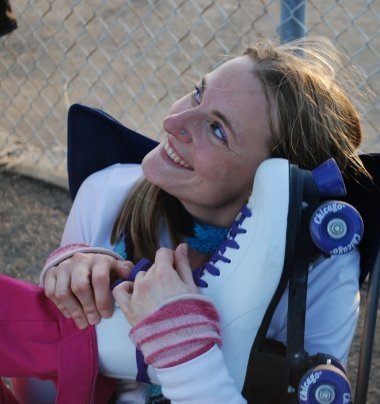 THE SOCIAL WORKER Elizabeth Ancker has spent the last 5 years working with homeless families as a social worker in San Francisco and has been very active in the homeless community advocating for safe, clean shelters. She also has worked at the Thailand/Burma border doing disaster relief following the 2008 cyclone in Burma, and through her legal background has experience appealing and defending death penalty cases in the deep south. All of her human rights work has stemmed from a love of people and love of the world, so she has also made it a point to be dedicated to laughing, playing, and traveling as much as possible and has been very successful! She also loves all things sparkly, glittery and shiny.
Liz manages our federal and state grant applications and maintains our non-profit status.
Contact Liz Ancker: liz@projecthopeart.org
THE ARTIST Growing up in the Colorado countryside, Rachel Znerold knew early on that she was different—she saw dazzling beauty in decomposing logs and scrawled wild designs on her sneakers. Now, as a painter, one-of-a-kind eco-fashion designer, performance artist and teacher, Rachel makes her life out of making art. With a degree in Fine Art and Advertising from The University of Colorado in Boulder, she became a resident artist at Rembrandt Yard Gallery, and taught painting, fashion design, and performance at schools throughout Boulder. After traveling to New Zealand and Mexico to complete commissioned mural projects, Rachel landed in San Francisco, the city where her grandparents had fallen in love, and she is now a member of the Mission District's vibrant art scene. Rachel's work has show at Wonderland Gallery, Secession Art & Design, Femina Potens, and Roll Up Gallery, and she has performed at San Francisco venues like the Rickshaw Stop, Dance Mission Theatre, The Box Factory, Mezzanine, 111 Minna, The Lab and at Yerba Buena Night Out- SFMoma New Media Lounge. Rachel is a most excellent high-kicker and is passionate about using art to build strong community and a culture of social activism. www.rachelzart.com
Rachel is involved with The Ruth Asawa San Francisco School of the Arts (also known as SOTA) — a public arts high school in San Francisco, California,United States. This special school offers students an alternative college preparatory experience: a full academic curriculum complemented by a pre-professional arts training program in which students develop critical thinking and problem-solving skills. The creative community at SOTA is a socioeconomically and ethnically diverse population, representative of the celebrated diversity of San Francisco.
Contact Rachel: Fly@projecthopeart.org
About Christine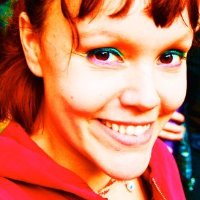 THE COMPASSIONATE COMMUNICATOR Sailing through technical, literal, digital and the artistic mode of communication, Christine Rosakranse favors the exploratory DIY culture. She is a teacher, student, artist, and maker. Currently a PhD candidate in the Communication Department at Stanford University. Her current goals are to reduce discrimination and ethnocentrism, increase understanding and empathy between in-group and out-group members and engender compassion through any means available to her, including human-computer interaction, artwork, photography and digital forms of interactive media. See her full portfolio: (http://rosakranse.wordpress.com).
Contact Christine Rosakranse: penpal@projecthopeart.org
About Sanda

THE ACTIVIST
Growing up in California, Sanda was raised in a family whose core values included giving back and trying to make a difference. Sanda has continued many of her family traditions by always trying to help the less fortunate within her community and beyond. She was able to utilize her B.S. in Interior Architecture from UC Davis by assisting in the designing of the FAME (Foundation for African Medicine and Education) medial campus project in Karatu, Tanzania. Sanda prides herself in partnering with organizations that ensure donations and volunteer effort make the most impact on the people they support, that is why she is excited to help spread the vision of Project Hope Art! In addition to Project Hope Art, she is passionate in supporting Doctors without Borders, donates her hair to Children with Hair-loss, sponsors meals with InnVision Shelter Network and is involved with many more charitable organizations.  Her love for the beauty in the world and diversity in cultures motivates her to continually explore near and far, allowing her to touch lives along the way.
Contact Sanda Tun:  sanda@projecthopeart.org
Our Part-Time Volunteers provide back-up support and assistance for all of our programming and fundraising efforts.
About Kobie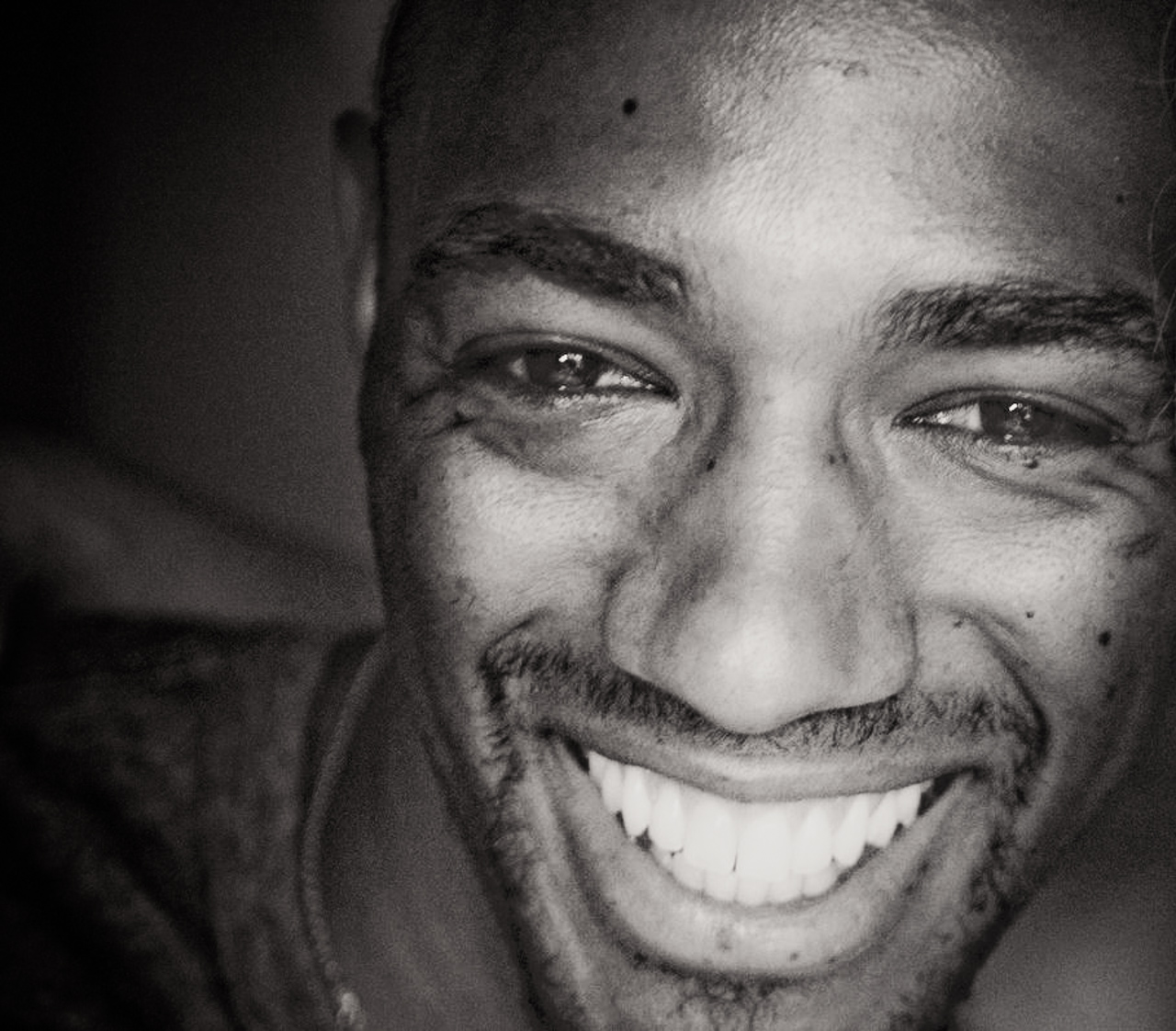 THE FINANCE GURU Kobie is responsible for Project HOPE Art's Business Development activities. He began working in the finance industry in 2001 and started with PHA in 2013. Mr. Mahiri is responsible for grant fund marketing, developing and maintaining Art Center Class Programming Budgets, Federal and State level tax relationships, and the LOI Grantmaking process. Kobie has passed the Series 65 examination administered by the National Association of Securities Dealers.
In addition to finance, Kobie loves to dance, don costumes and get silly. He is married and is raising his first child in Berkeley, Calif.
Contact Kobie Mahiri: accounting@projecthopeart.org
About Jamie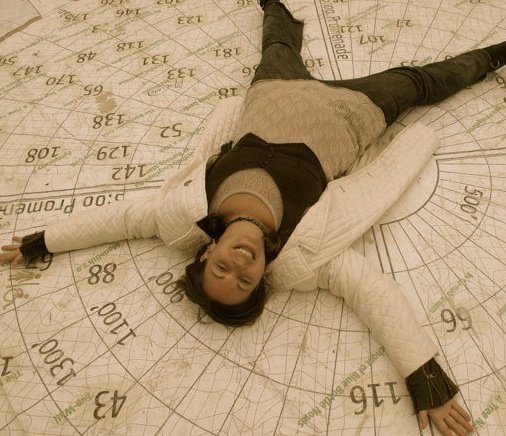 THE PHOTOJOURNALIST
Jamie Lloyd floats around the world on adventures near and far – capturing everyday life. She flips the mundane and ordinary around to express joy and uniqueness in every moment.
Lloyd received her BA in Photojournalism from UC Santa Cruz in 2002. She serves as mentor for SF Camerawork's First Exposures (FX) Youth Photo Program and is the director of the Ghana youth Photo Project in Ghana, West Africa. She has led youth photo workshops in India, Guatemala and at UC Berkeley's ASUC Art Studio.
In 2004, prior to working with FX, she was a photojournalist with the Daily Graphic Newspaper in Ghana. After being a part of the First Exposures team and witnessing the success of the program she decided to use FX as a model to run the Ghana Youth Photo Project, a similar program in the impoverished neighborhood of Nima in Ghana's capital city, Accra. Jamie returns to Ghana often.
2008 was a special year. Lloyd had the privilege of bringing five youth photographers from San Francisco to Ghana for a three week photographic and cultural exchange. For more information please visit www.ghanayouthphoto.org
Using photography as a tool for cultural understanding and social change, Lloyd continues to travel the world. She seeks out any and every opportunity to give a camera to a young budding photographer. Along the way she lights up lives with her million watt smile (and camera flash.)
Contact Jamie Lloyd: jamie@projecthopeart.org
About Sylwia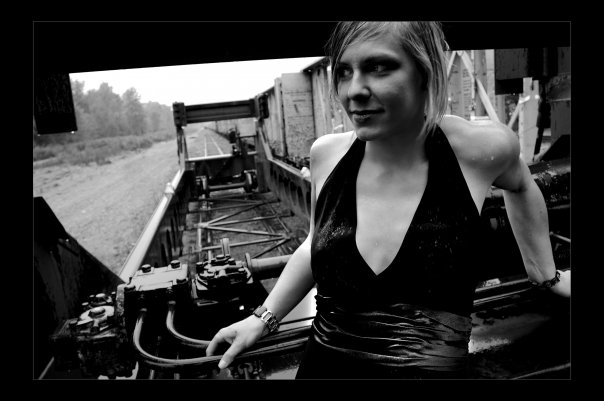 THE PRODUCER
Click. Track. Crossfade. We are lucky enough to have a woman on our team who brings chromakey, jump cuts and posterization into our art vernacular. Sylwia Jarosz brings people together to produce varieties of projects ranging from video production, to dance and graphic design. Jarosz picked up her skills getting her Associates of the Arts in Digital Video production and working in a variety of media fields. Her most memorable production experience involves documenting a high school football team in Seattle, and producing her own Public Access show to share the team's success with the world.
A Jill of many trades, Sylwia also loves gardening, animals, and helping other artists and funtrepreneurs jump start their projects and ideas. She believes in the importance of networking people and ideas together. Just like spiders in the beloved animal kingdom, she understands and promotes people to collaborate and weave their beautiful life webs together in harmony.
One of her favorite quotes is attributed to Charles Darwin,
"In the long history of humankind (and animal kind, too) those who learned to collaborate and improvise most effectively have prevailed."
Contact Sylwia Janosz: sylwia@projecthopeart.org
About Stefanie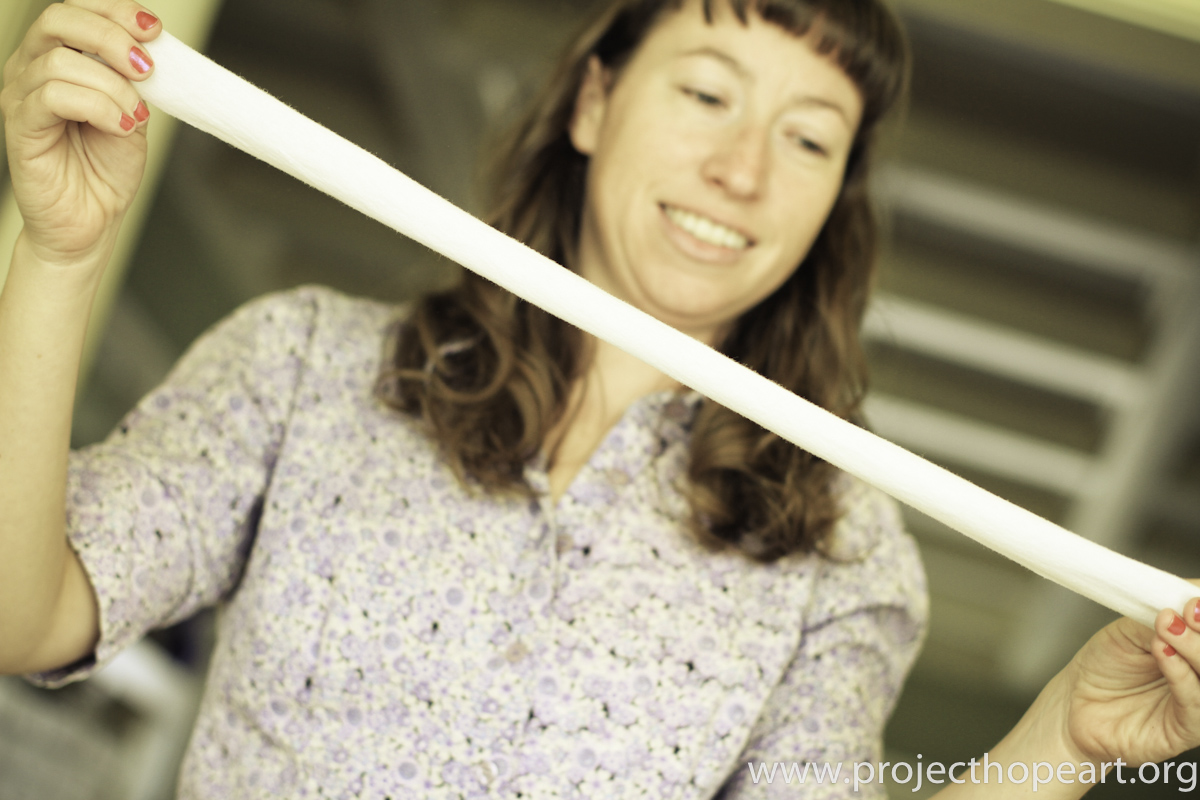 THE WRITER
Stefanie Gesiorski lives to make others smile and laugh. Her first foray out of the US and into the world of service was a trip with Habitat for Humanity to dig ditches and distribute clean water to the squatters' villages near Matamoros, Mexico, where she was promptly reprimanded by the trip leader for singing and clowning around with the locals to make them laugh. So of course Stefanie was thrilled to discover Project HOPE Art, where spreading joy and whimsy is not only tolerated, it's the main goal of the project!
An accomplished seamstress and clothing/costume designer, Stefanie has produced and participated in multiple fashion performances in San Francisco as a driving force within the Cloud Factory Design Collective. Most of her time is currently spent writing, promoting and producing super fun events and fundraisers in the Bay Area, attempting to recreate delicious foods she has tasted in her travels, hatching and executing creative plans for whimsical adventure, and performing feats of strength in the great outdoors. Her most recent feat was successfully completing the 545-mile bicycle journey from SF to LA to raise awareness and funds for the fight against AIDS with AIDS/LifeCycle.
Stefanie manages the back end of most every project, perfecting outcomes and processes. She is also the instigator of impromptu dance parties that usually include tutus and the soundtrack to Xanadu.
Contact Stefanie Gesiorski: stef@projecthopeart.org

About E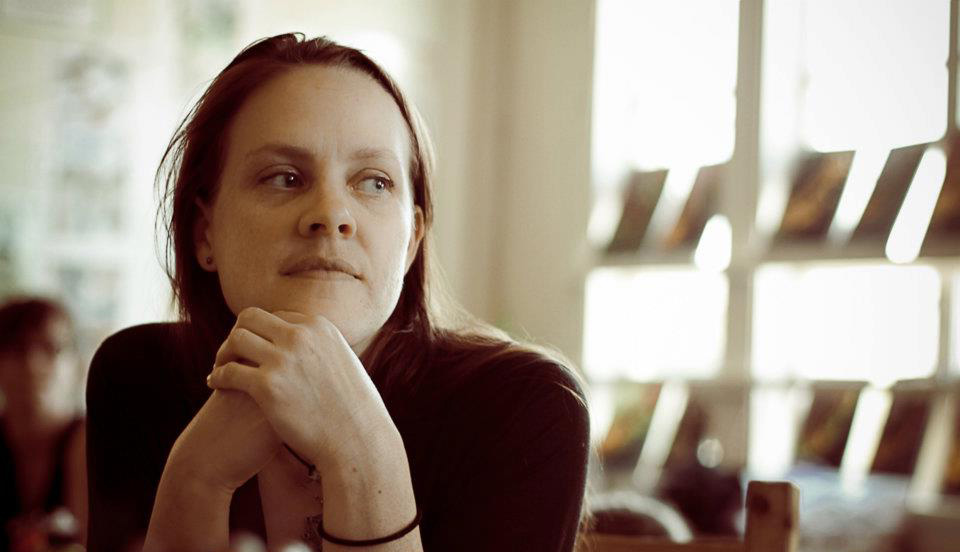 THE ENGINEER
"Design like you give a damn" is a constant and fundamental philosophy shared by Elizabeth amongst a global community working on designing and building responses to humanitarian crises. Collaboration amongst multiple organizations and bringing varied resources together for such environments to thrive is at the core of how we make it work. Such collaboration spans the universe to converge such things as alternative construction, disco, composting toilets, social sculpture.
Elizabeth assembles ideas and transforms them into novel next steps in her assorted design projects. She has stretched into architectural, mechanical, industrial design and engineering realms as they pertain to environmentally and socially responsible fabrication and community building. Elizabeth collaborates with other artists, designers, scientists, engineers, and anyone else interested in the process, instilling the belief that our built environment is more effectively designed and implemented by interdisciplinary teams with the greater whole in mind.
She holds a B.Arch from Southern California Institute of Architecture (SCI-Arc), Los Angeles and strives to integrate safe shelter, clean water, sustainable food, and alternative energy systems into cohesive kits that work for places stricken by unexpected natural disaster, and to rebuild infrastructure in a modular way. Elizabeth currently is developing new ways for sustainable, modular construction to happen in Haiti and other countries where limited building materials is a challenge. Foldable desks where kids can draw and paint, vertical gardens that grow nourishing food along with providing a place to play, rainwater catchment system design, and alternative energy systems design with solar or gasifiers (energy from trash) are among some of the things she manages with HOPEArt.
E handles all of our technical drawings and gives a visual voice to most of the HOPE Art ideas and projects.
Contact Elizabeth Marley: e@projecthopeart.org

About Sarah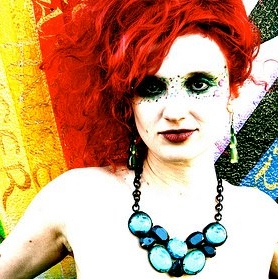 THE COSTUMER
If she were to be described in one word, it would be vibrant. Sarah Boll was born with a flare for the spectacular and the outrageous. In her early days she fell in love with the stage playing princesses in musicals. Nowadays she translates her creativity into fashion and performance at an array of striking events. Her portfolio includes costume design, catwalk displays and dramatic performances.
She earned her BA in Theater and Art and later studied Patternmaking and Design. Boll has worked in professional costume shops and designed for gift and accessory companies. She is one of the founding members of the San Francisco-based theater company the Primitive Screwheads, where she serves as a costume designer and performer. She is best known for her recurring role as the Sparkle Tossing Unicorn. She performs as a dancer with local bands and enjoys creating absurd spectacles with local variety shows. Dress up is her favorite activity and she believes people should wear costumes as much as possible.
Sarah coordinates Self-Expression and Empowerment Workshops through textile design for HOPE Art and can't wait to make fabric party hats with all the girls at OJFA.
Contact Sarah Boll: sarah@projecthopeart.org
About Woodshop: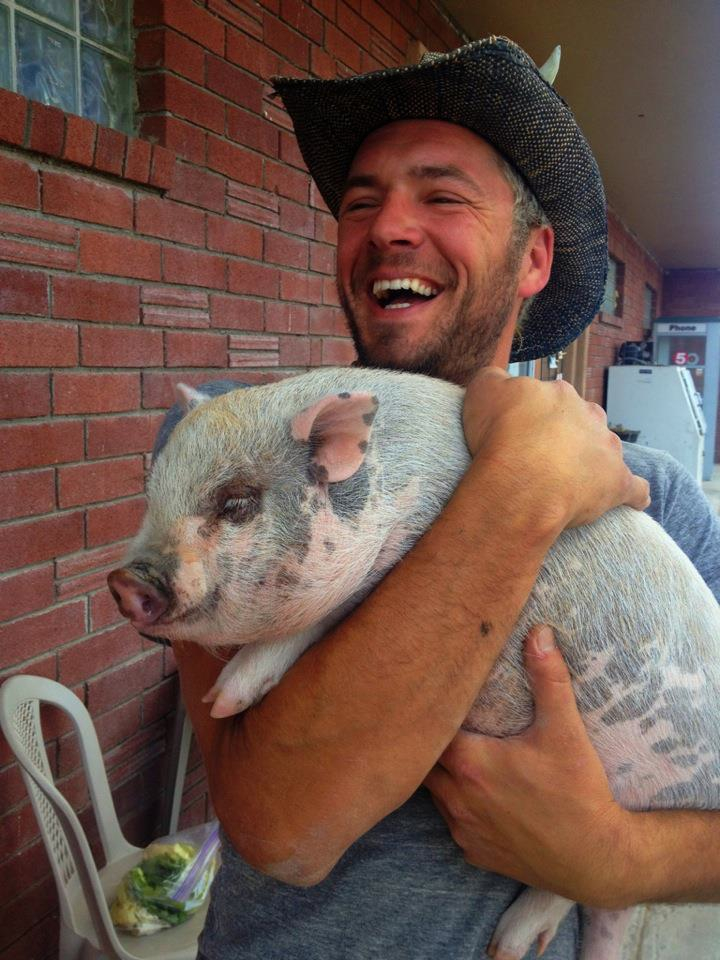 THE CARPENTER
Jason DeCook, better known as Woodshop lives by the word: YES!
Functional. Nourishing. Elaborate. Kind.
These are the words that provide the framework of Woodshop's life.
He is known for being a bit challenging in all the right ways. Living life with a big heart, fitting too many things into every long day and bear hugging everyone in his path. His work with HOPE Art encompasses the world of permanent and semi-permanent creative spaces. He brings 20 years of craftsmanship and carpentry experience to the table. He excels at overcoming the challenges (read: taxed resources and tiny little places) of establishing visual art and functional spaces.
Prior to his work with Project HOPE Art, Woodshop, spent most of his time in a very conventional way building big buildings in cities for wealthy contractors and their clients. He much prefers designing and building classrooms, art tables, upcycled sculptures for teachers and students all over the world.
Woodshop has enjoyed building projects with the Carpenters Union 22 of San Francisco as well as various art projects with Burning Man, like building The Man, The Bottlecap Gazebo and the Temple of Flux.
Woodshop, helps makes all of our permanent art installations come to fruition, on the ground in Haiti.
Contact Jason DeCook: woodshop@projecthopeart.org
About Jacq: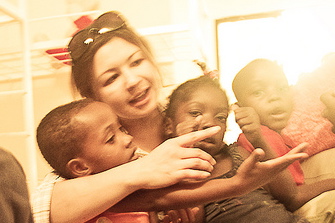 Photo: Melissa Schilling
THE MED STUDENT
Jacquelyn Knapp stands for three things: Trust, Love …Inspiration
In order to best weave a web of these actionables, she spends her time wisely and emphatically. She has served in the Peace Corps in Guyana: teaching computer fundamentals in a small rice farming community and working with HIV at-risk youth. She has worked in the corporate snow globe of IT analysis, logging seven years of strategic data mining and software development. Most meaningful to her dream of becoming a doctor, Knapp volunteers at Children's Hospital Oakland in their school program. She performs bedside rounds to assist children with their homework. Additionally, Knapp uses her technical background at CHORI (Children's Hospital Oakland Research Institute) to assist with African American youth diabetes research. Knapp lives in Oakland, Calif overlooking the oldest bird sanctuary in North America. She enjoys fresh farmers market produce, running, and reading Science magazine. Most often it is Knapp's commitment to trust, love and inspiration that forces her out of her comfort zone and onto new walking paths of life.
Contact Jacquelyn Knapp: jacq@projecthopeart.org

About Julie: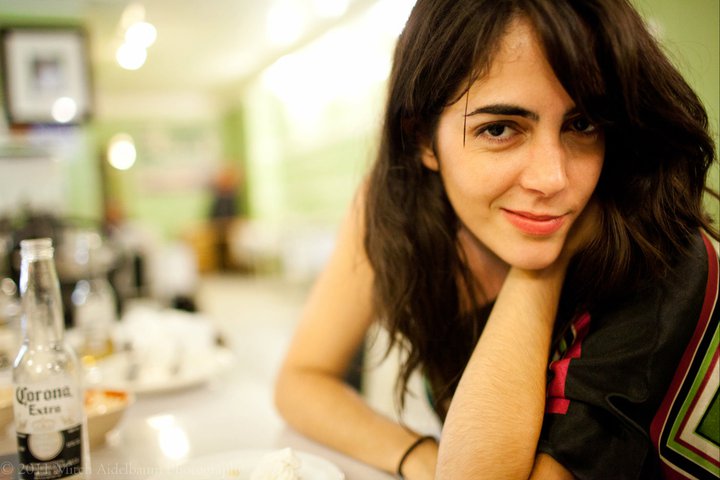 THE FORMER RESIDENT OF HAITI
To get a good idea about who Julie Ulm is, you must know that her core being is a vortex of virtue. She is passionate, creative, and determined. She tells a tale that not many of today's youth can repeat as their own. A California girl, born and bred she is steeped in the Western United States lore of frontierism and adventure. As a young girl her family first moved to Florida and then to Haiti. It was in the Western Hemisphere's poorest nation that she truly learned important aspects of life.
She learned …
Candles are not only for being romantic, but also serve as a great way to do homework.
Play-dough doesn't just come from the store, but could be made with flour, salt, and water.
When the Peugeot (unreliable hand-me-down car) breaks down a mile or more from school, 2 feet work just as well as 4 wheels.
Since moving back to the US, everyday the sun rises, so does the spirit of the Haitians in Julie. A selflessness that extends far beyond lending a neighbor a cup of sugar. A mind to know that even when things are at their worst here, there is always someone who has it worse somewhere else. It's time for Julie to be able to give back to the Haitian people what they gave her; a new look on life. At the current exchange rate every US dollar is equal to 8 Haitian dollars. Please help us help them has become Julie's mantra. And she won't stop exploring ways to give and help.
Contact Julie Ulm: Julie@projecthopeart.org
About Marcia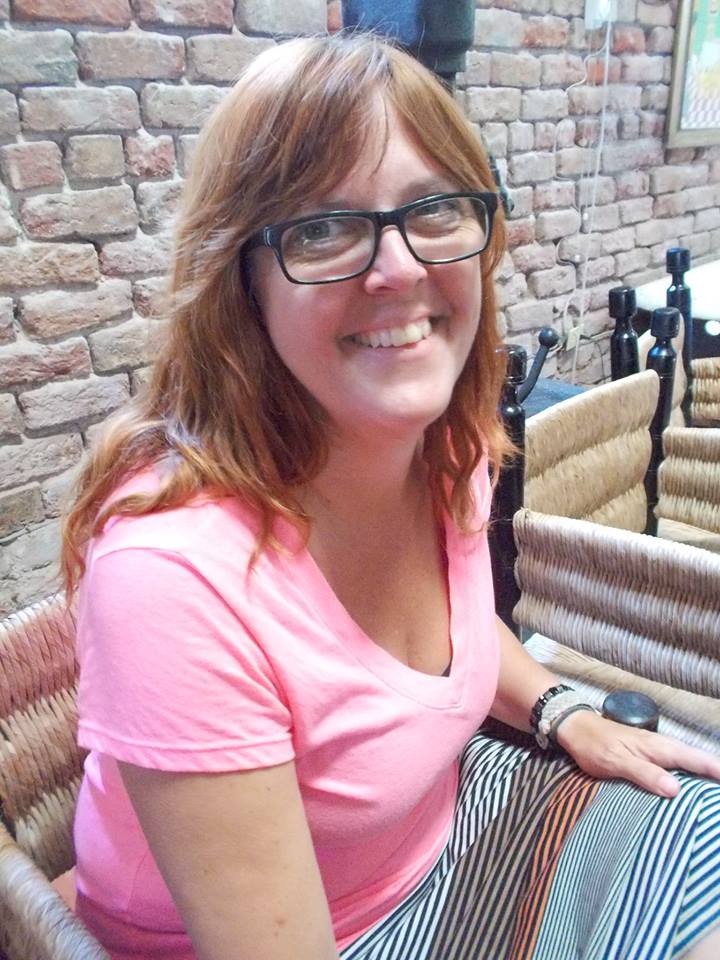 Photo: Melissa Schilling
Both long distance from Oklahoma and on the ground in Haiti, Marcia has worked as a former Core Team member with Haiti Communitere since 2011 and currently with Nepal Communitere, again as Volunteer Coordinator. The love of connecting volunteers with a new passion that promotes the wellbeing of those in particular need is an ongoing love. The goal has always been to make those arriving in a new place to feel like they've found a "home" where they can expand who they are, and feel nurtured while doing it. In Jakmel, that love has also been partnered with Jakmel Ekspressyons in whatever administrative capacity is needed. Some of the best life lessons learned have been through living and working with the local artists, teachers and students of Haiti.
After meeting Melissa Schilling in 2014 in Jakmel the newest ProjectHopeArt project, Art + Health has been growing in importance. The resolve and excitement of bringing together one of Jakmel's most beloved and outspoken female artists, with the promotion of women's health in the area is spectacular.
Contact Marcia: Marcia@projecthopeart.org