We asked some of our artists to share their trip expectations with us before departing for Haiti the first time and their reflections upon return. Here is what they said:
Expectations:
I expect to see confusion.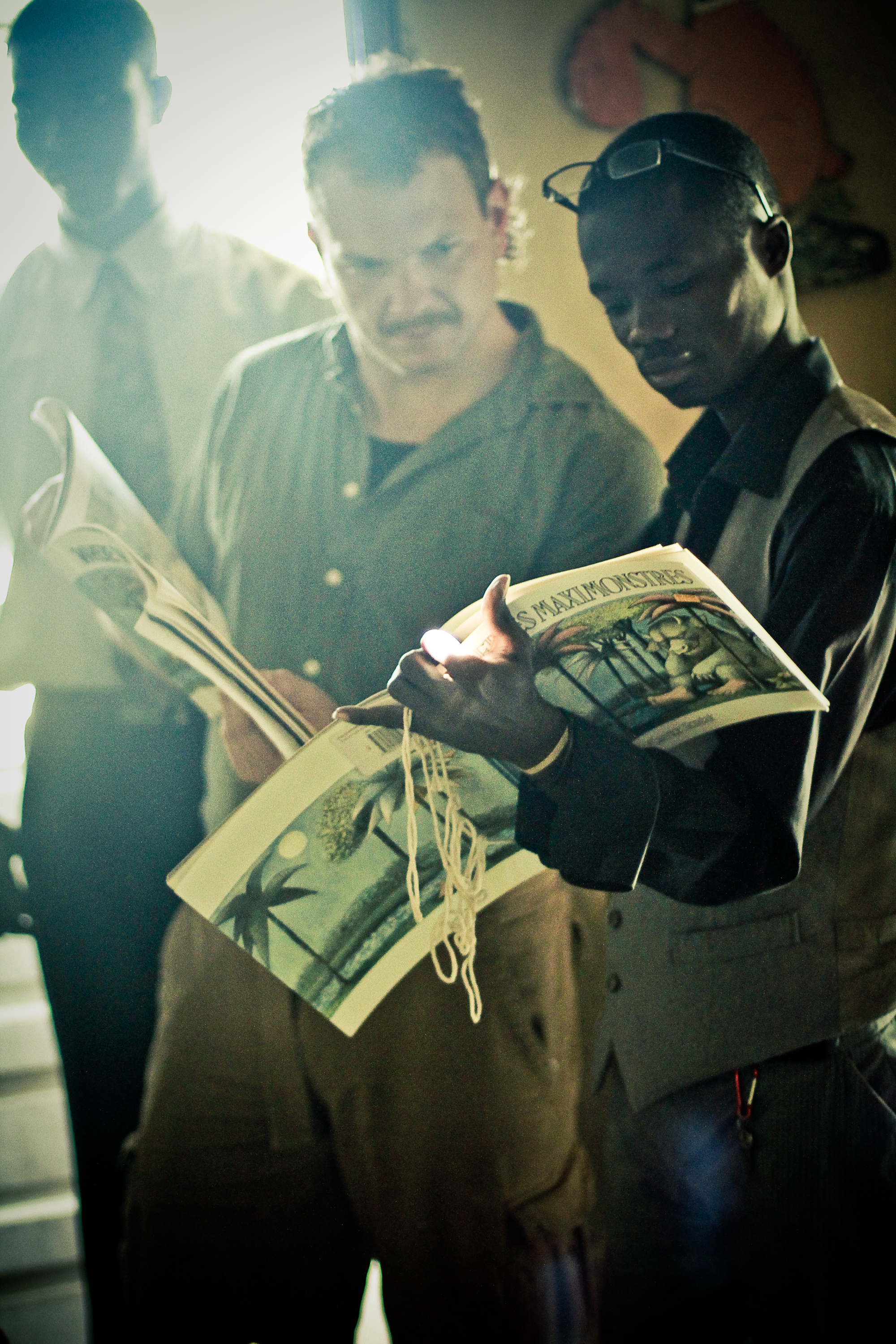 And I expect to see those who have adapted and who mock MY confusion. I expect to see community and the work of those who fight back. I expect to see a vision of the human spirit that has absorbed the best blows that mother nature and father imperialism have to offer. I expect to see hunger and filth and pain and suffering. I expect to see my own fears and the limits of my understanding.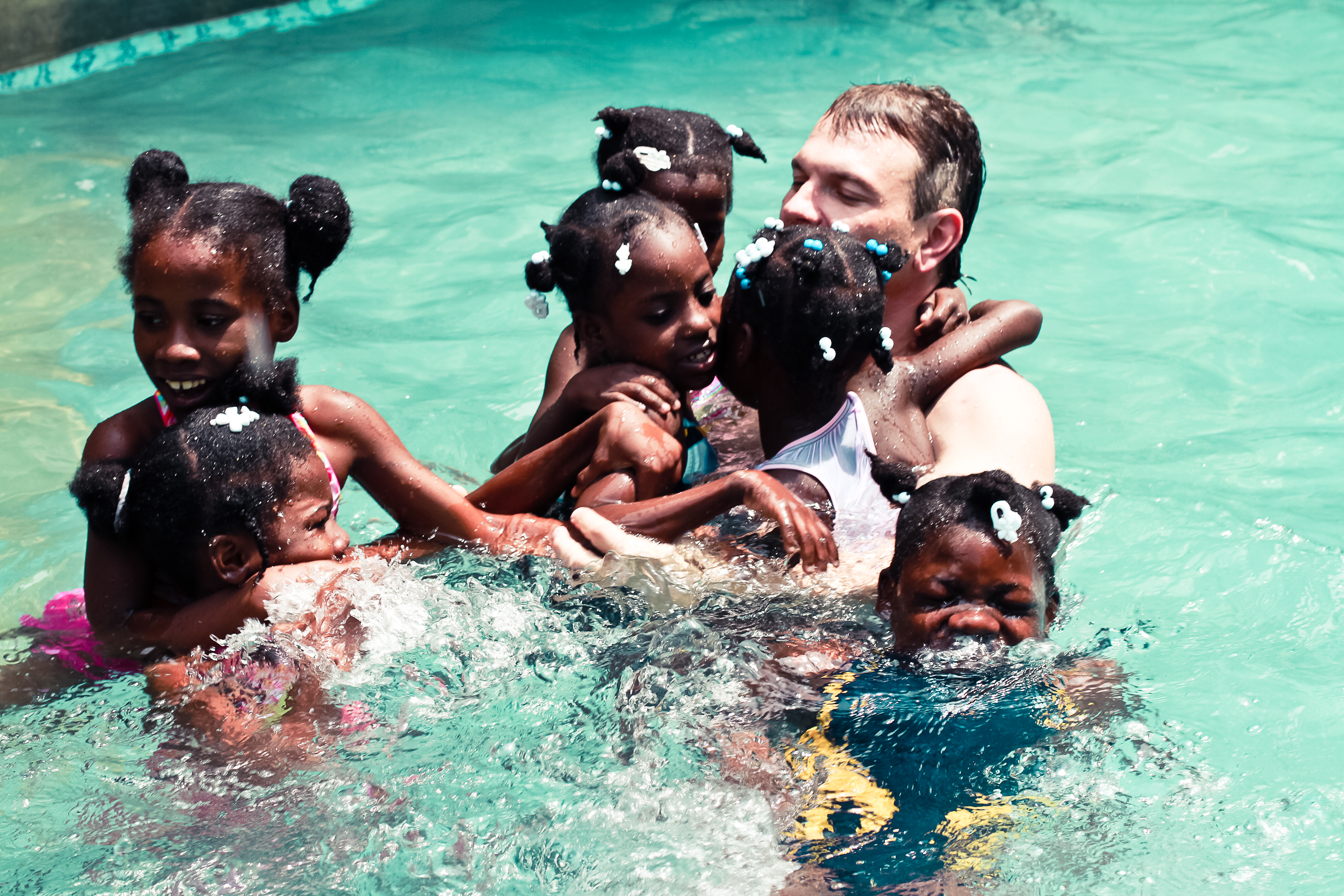 I expect to see children who don't know any other way of life and parents who know that this is all their children know.
I expect to see myself in every face, but I will probably not recognize myself at first.
I expect to see real people. Other humans who, like so many humans before them, face adversity.
I expect to see beauty and art and hope.
I expect to see the inside of a hotel room that I will have access to because of where I was born – one that will keep me from ever really having to go all the way. 
Reflections:
The most profound lesson was that we in the United States are so incredibly lucky.  The lack of services and infrastructure in Haiti was overwhelming.  There is so much that I take for granted every day.  I am not poor in the US, and those who are, might not feel quite as lucky as I do (as there is surely plenty of suffering here), but even those who are poor here would find life incalculably more difficult without, for instance, the availability of clean, safe water.
I learned that children are resilient beyond any reasonable prediction.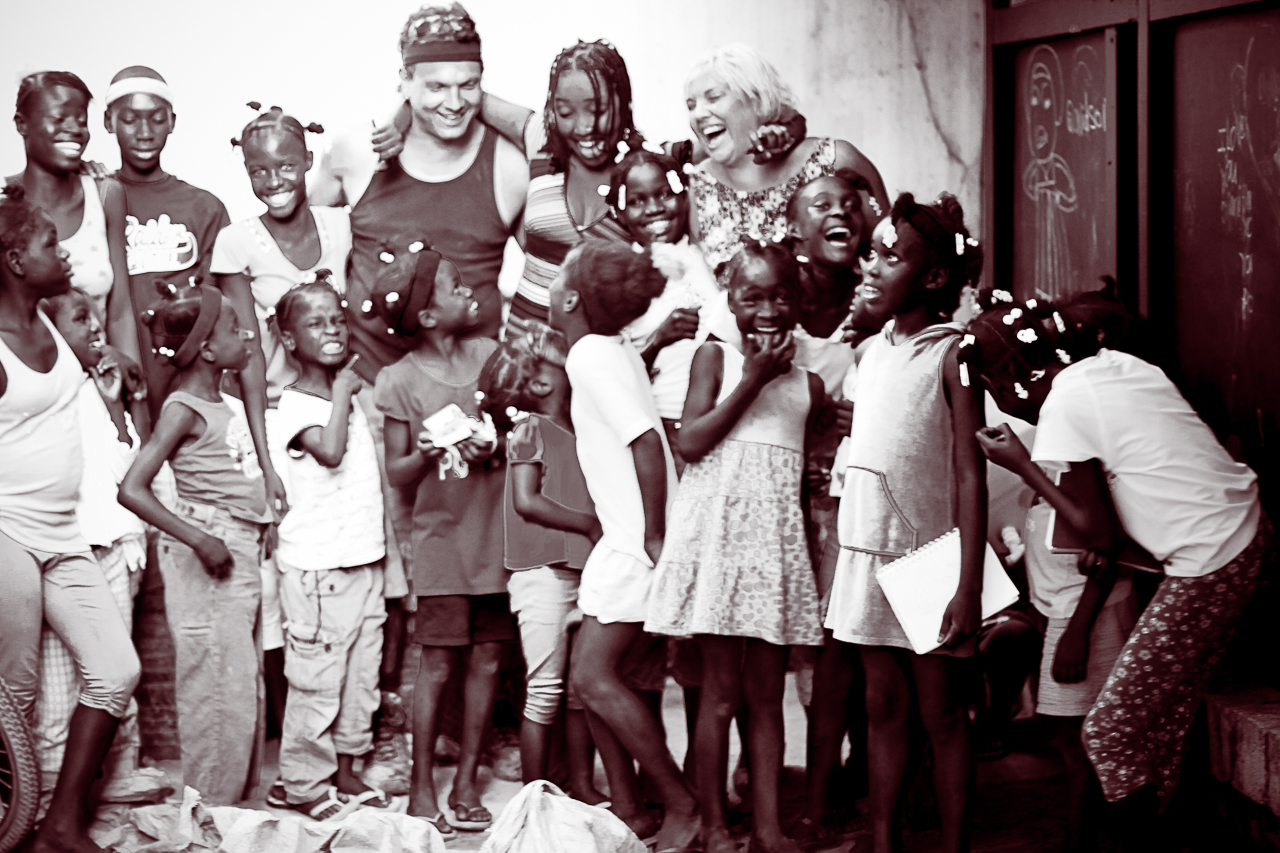 In meeting the girls of OJFA or the kids in No 9 in Cite Soleil, one could never have guessed the horrible conditions that they have known as their every day lives.  And the spirit of these kids leads you to believe that if they were given a chance they could go anywhere or do anything.  I learned that people in Haiti are real people with their own ideas about how things should work – no matter how much those ideas sit in conflict with ideas that I think would be helpful for them.
I was beyond inspired by the fearlessness and ingenuity of folks like Sam and Julie who had simply showed up after the earth quake with nothing but a determination to be a part of a solution.  If I look at my own life an think about the courage and conviction that it would take to make that decision their decisions become even more impressive.  Just go, make it happen.  What else can you do? 
-Alex Mace
Third World bathroom situations terrify me. I am packing so many baby wipes with me. And scarves. I am going to be a baby wipe scarf ninja. Those two items can pretty much solve any problem. And in fact, both of those items DID solve problems and situations (in a church, a field, a school and during a four-hour layover on the street with a flat tire.)
Honestly, I had no idea what to expect. I organized this entire Project HOPE Art thing on a whim after reading a newspaper article, seated in a coffee shop outside the Ninth Ward of New Orleans in a post-Katrina environment. I read the article, threw myself- like a house on fire, into planning a trip to bring art supplies to children in Haiti. In my mind, I thought "how much worse could it be than New Orleans' Ninth Ward?"
I expected to experience bad water, dirty streets and brown outs. And I did experience those things. I also experienced complete and utter warmth from a populace so beaten down it seem unimaginable that they could still offer a hand to strangers.  
Reflections:
Above everything else, I am slowly learning patience.
Patience with a slow rebuild.
Patience with project partners who do not always have electricity or internet.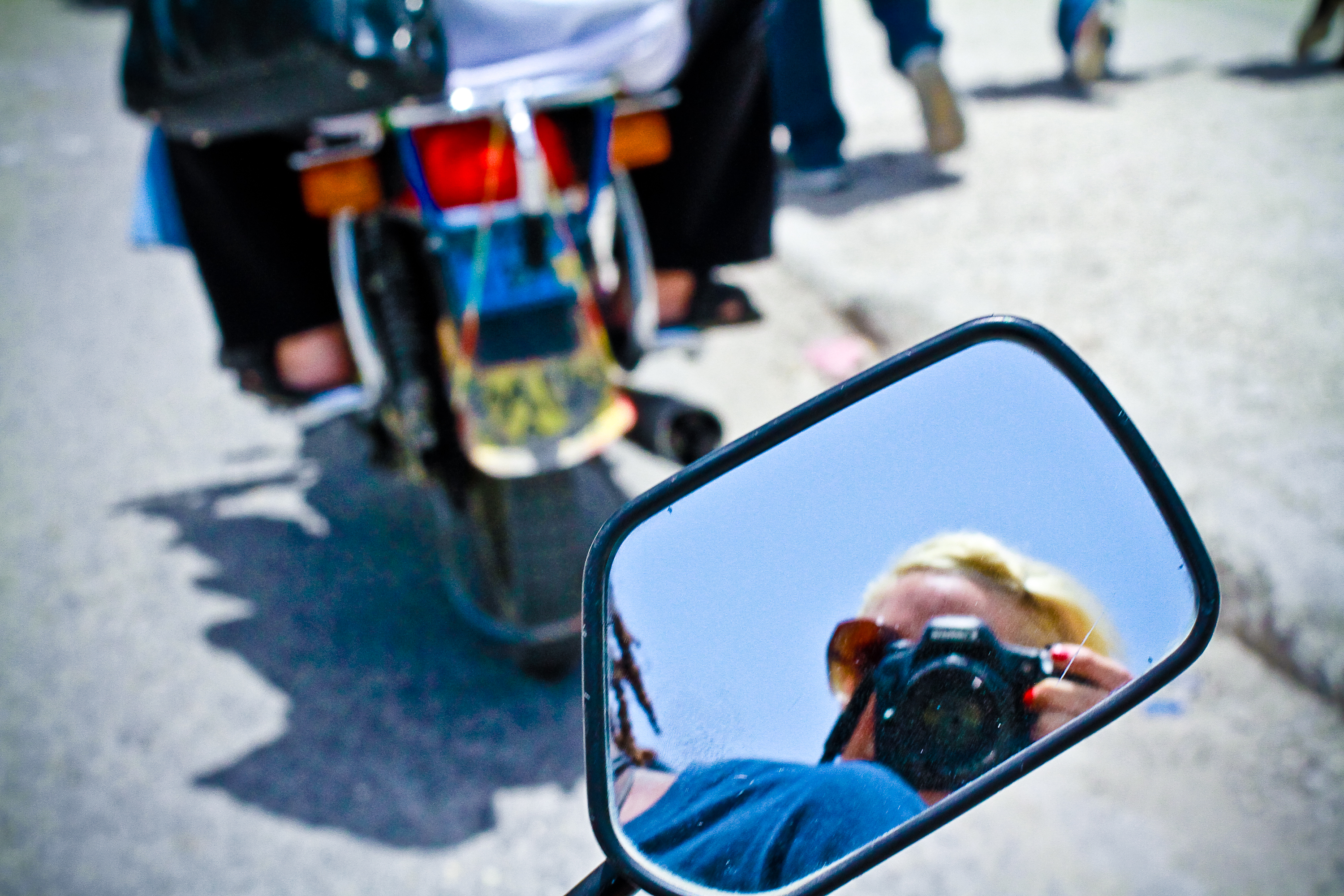 Patience with corporations and private donors TO GIVE MORE.
Patience with projects that don't always go to plan or schedule.
Patience with the desperation from lack of opportunities within Haiti.
Patience on change of attitude towards composting, soil erosion, recycling and trash collection.
It's a really slow, sometimes painful virtue to swallow down.
Patience.
-Melissa Schilling
Expectations: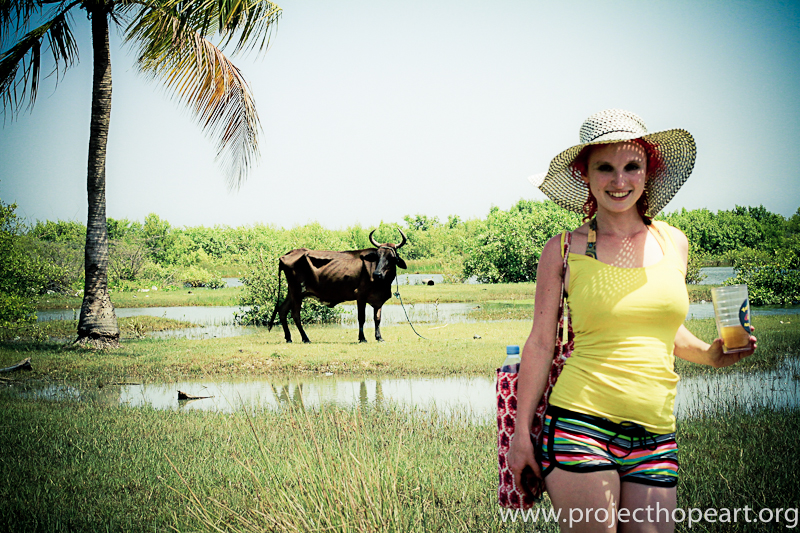 I expect to meet people who have grown up in a situation different than myself. And to see poverty and hardship at levels I am unaccustomed to.   -Sarah Boll
Expectations: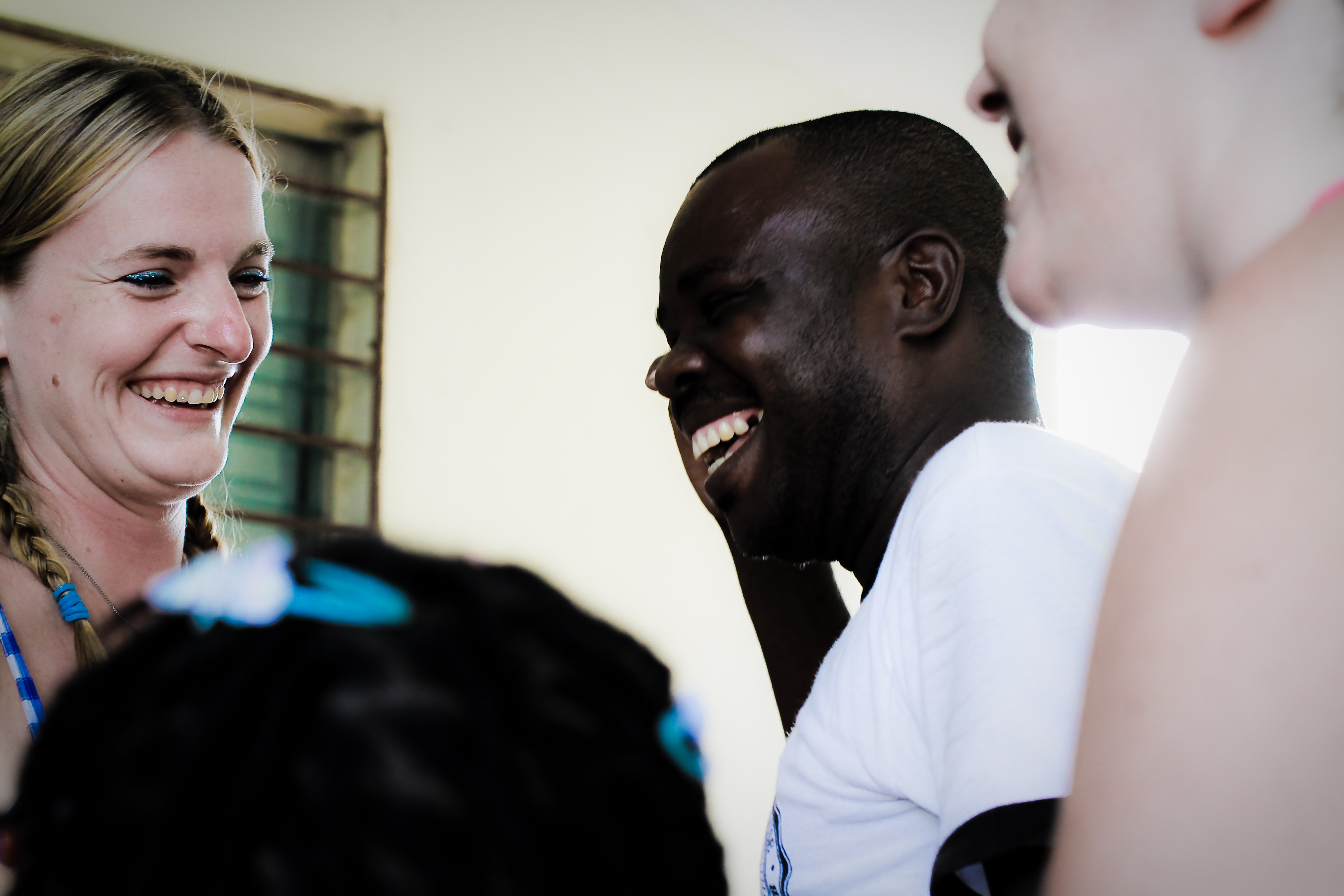 I'm apprehensive about maintaining a healthy vegetarian diet in a place of such scarcity. I'm also nervous about the heat and humidity. I often underestimate how dangerous things are.
Reflections:
I learned to have patience, and that things will work out eventually, just rarely as planned!
Haiti can be a very frustrating country if you expect US levels of efficiency. People do not pay attention to time the same way we do, they do not have the same standards for customer service, things take a long time, and important things are frequently broken, out of order or offline.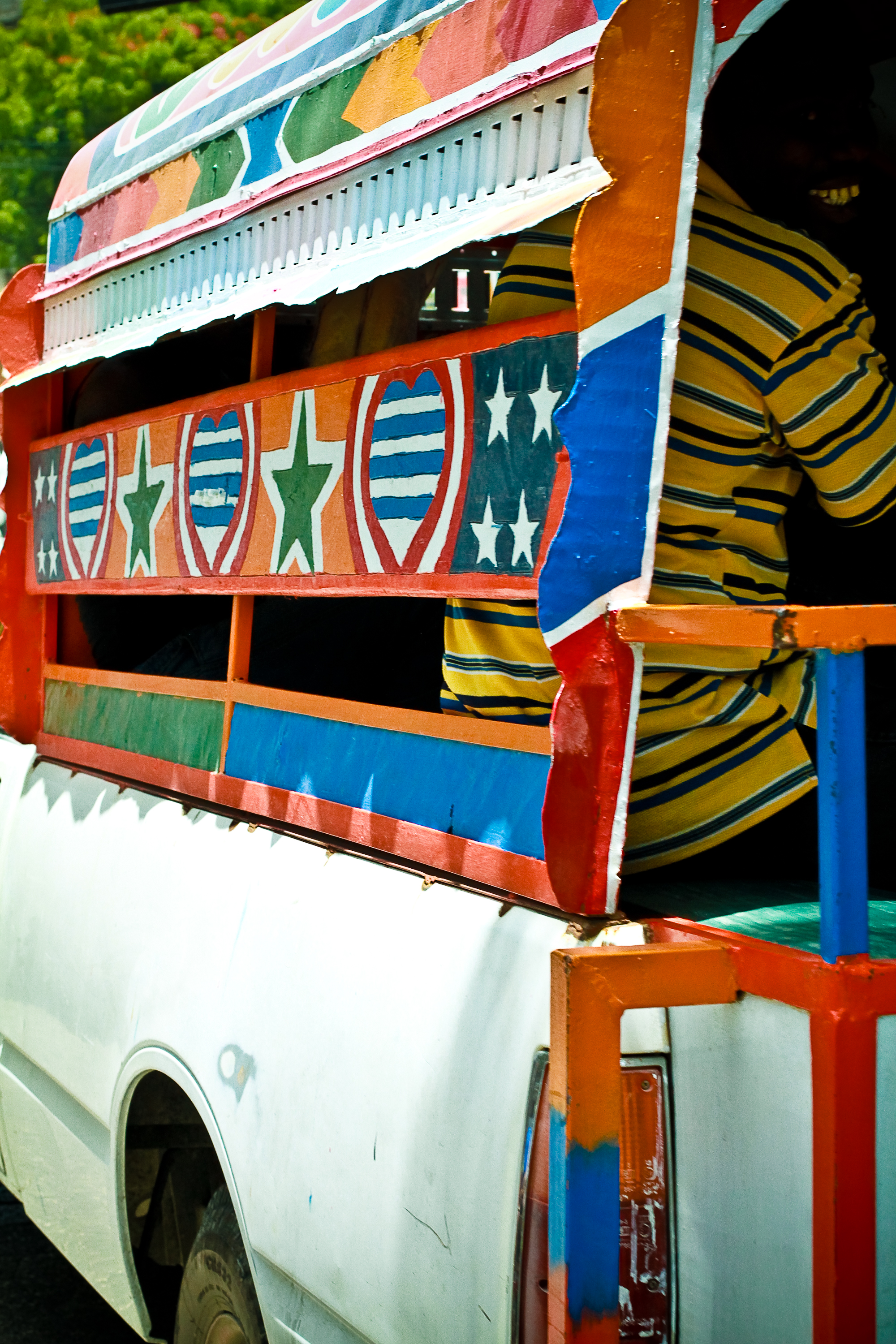 I learned that if you EXPECT things to go wrong and expect snafus at every step, you can relax and open yourself up to creative solutions and improvisation, and enjoying the journey. I learned to be conscious of what I have in a culture of scarcity.
The fact that Haiti is a country where people are literally struggling to survive has created a mentality where people are often trying to figure out what they can get from you, especially as a foreigner.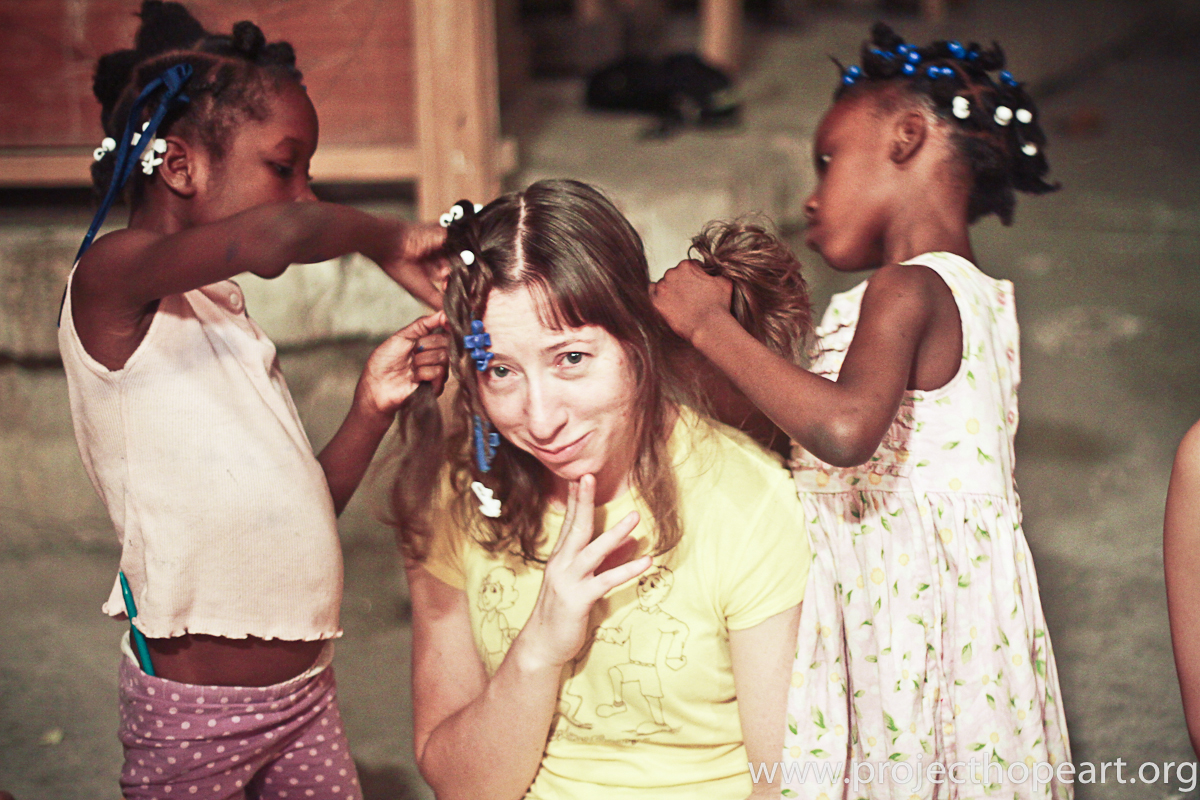 It is important to keep this in mind when interacting with locals in Haiti so as not to misconstrue or be disappointed when what seemed like a helpful favor turns into a request for money or food. I found it very helpful to always keep in mind the climate of scarcity and need that created this culture as a means of survival.
I learned that pure joy can thrive in the darkest of places!
I have laughed in many places over many things, but being in a dangerous, run down slum and sharing a deep belly laugh with a little kid over the ridiculous monster/robot picture he just drew takes the cake for pure, genuine, unadulterated laughter.
I thus learned that a lifetime of poverty and trauma does not dull the ability to feel, appreciate, create and transcend!   –Liz Ancker
Expectations:
Culture Shock.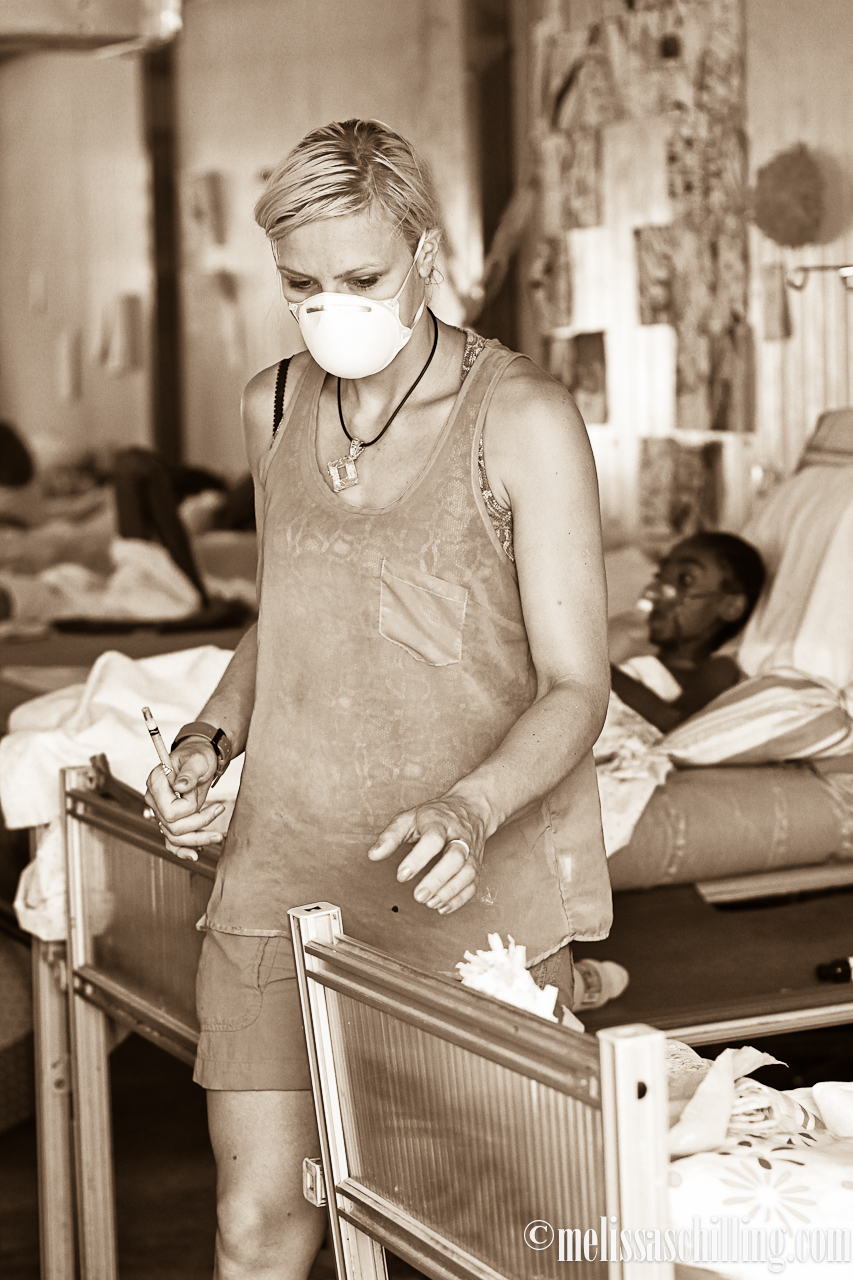 This will be my first time in a third world country.  I'm curious to see what people have adapted to living with and without, and their attitudes about their lifestyle. I don't expect it will be easy, but I am prepared to take it all in. I can already feel it changing me.  Seeing the children is what I look forward to most.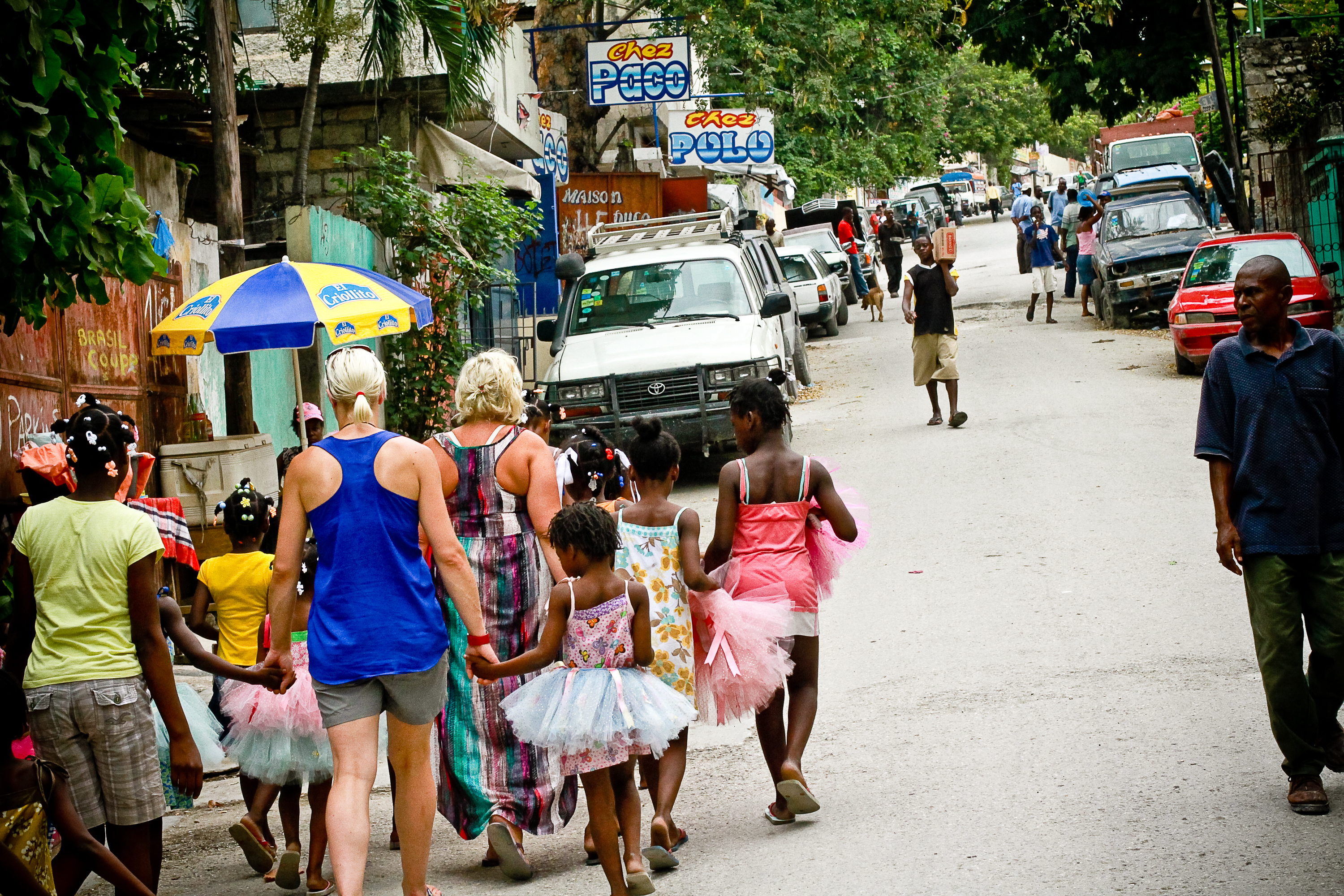 Their joy when we meet, give them their gifts, and dance together. The bonds we'll create and laughter we'll share. There is no room for fear.  I expect to see a lot of poverty, adaptation, and hope. When I lived as a Polish refugee and a while after, my family didn't have much but I never felt like anything was missing. It was a transition. When we believe in change, anything is possible.
Reflections:
Despite concerns about how well we'd be received, I was pleasantly shocked by how supportive and kind most people were. They could see we were there to teach and work with kids, or just stunned by our bright hair, clothes, and attitudes. These people are not barbarians, but humans like us who take pride in their appearance like we do, observe pop culture like we do, and love to have fun like we do.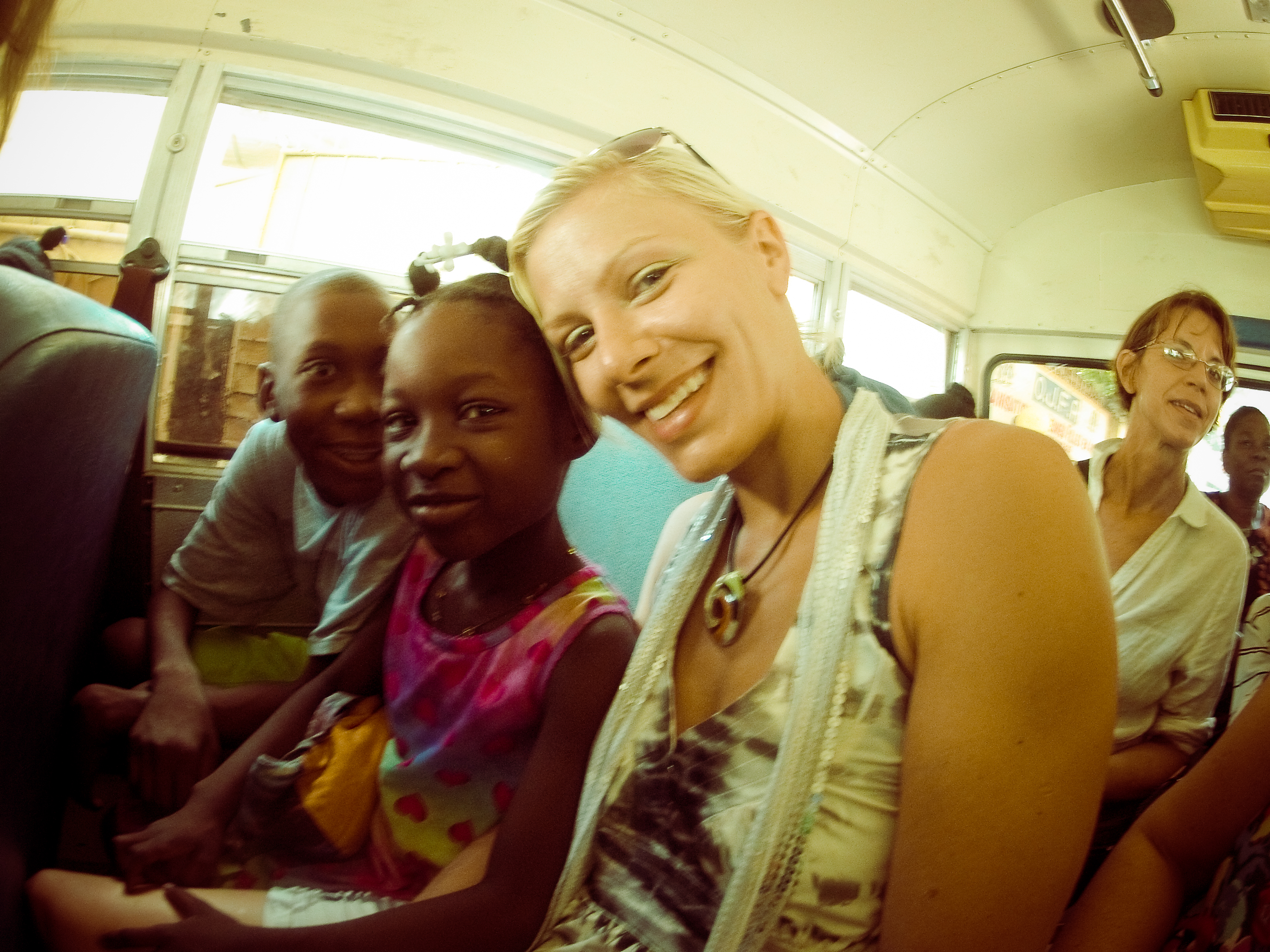 Only their conditions and resources (or awareness of) have vanquished to unacceptable levels. Prepare for the unexpected. You're here for these kids and even though you may feel tired, hot, hungry, and a little hungover, just push it, keep going, keep the energy up, and keep smiling. Then before you know it, all the fun brings you up higher than when you started. Pack extra water, snacks, and materials. Over communicate and double check.  Splurge on the extra strong bug spray and use bottled water to brush your teeth.  We're in this together and it's important to help each other do our best. -Sylwia Jarosz
Expectations: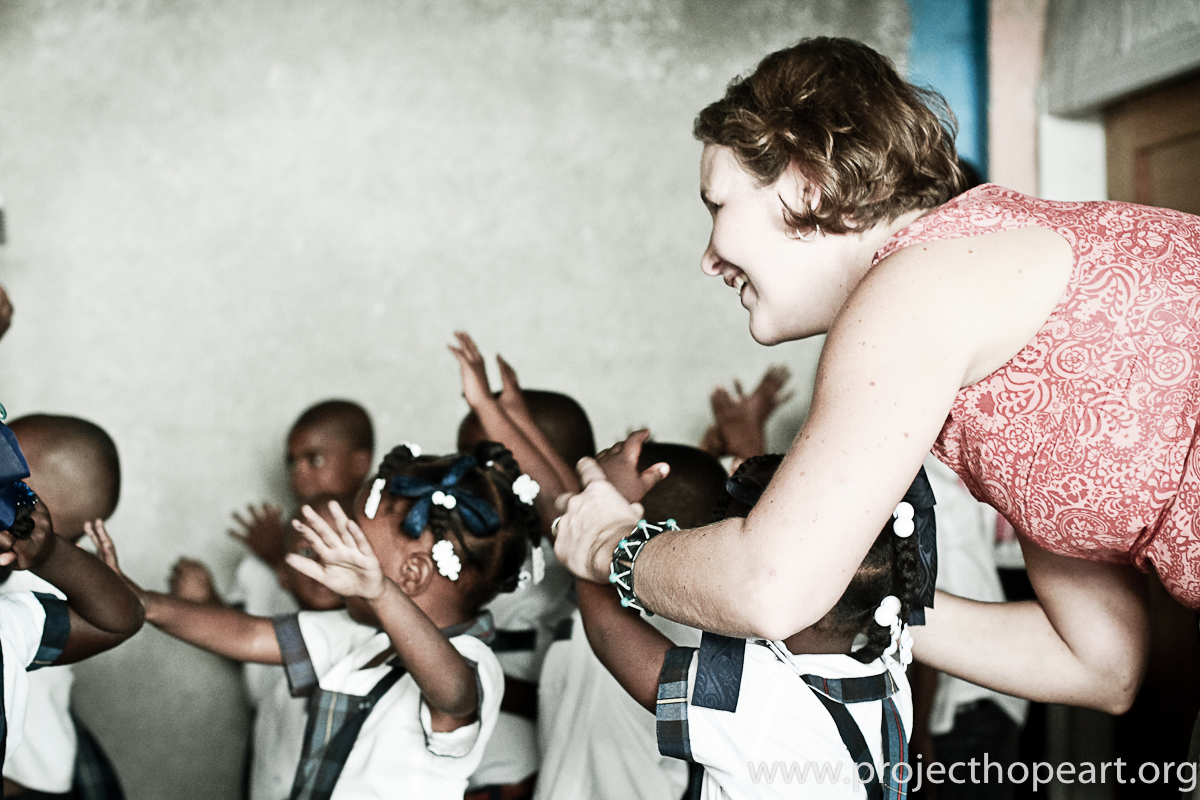 I'm afraid of arriving with art supplies instead the basic needs of food, medicine or clothing and not being welcome.
Reflections:
We were so welcome anywhere that we went, that our initial trip turned into one more and one more and more.  It amazed me how needed this escape from the reality of being hungry, finding clean water, living in a tent was for our students.   -Jenni Ward
Expectations: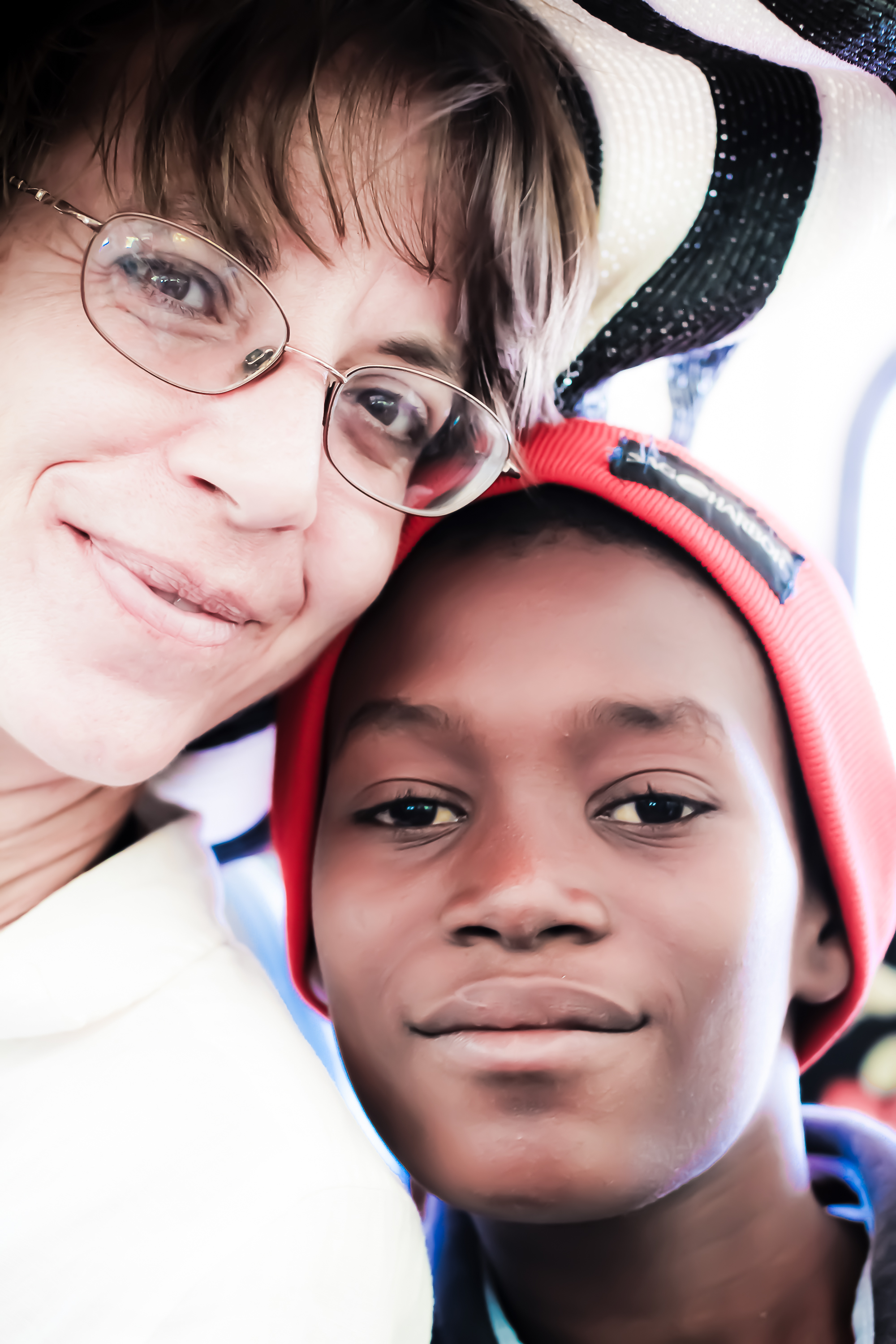 I expect to see a lot of sad people. (P.S. I never did. A couple, sure, but by no means a lot.)
Reflections:
As an art teacher coming from Los Angeles, I was drawn to the Haiti experience by wanting to work with kids very different from those I have been teaching for the past 10 years. I certainly expected to have excited children eager to work with new people, but I was totally blown away by how HUNGRY they all were for new experiences.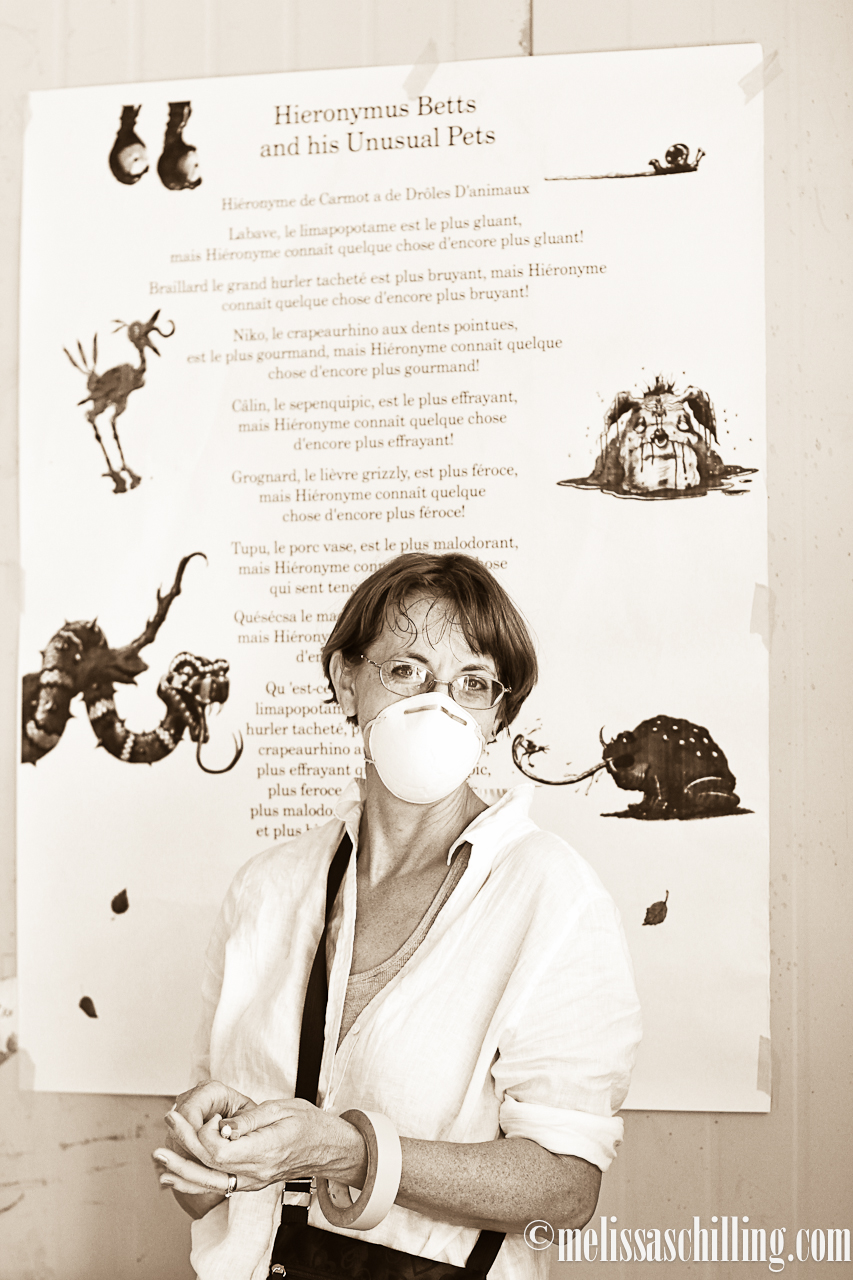 No matter if it was painting or drawing in schools or orphanages, every last child that was allowed in couldn't wait to get started or get some help by tugging on an arm. And maybe because I felt so welcomed wherever HOPE Art traveled, I never felt like we were in any unsafe place or surroundings. I've left each time amazed at the spirit of the Haitian people, in the face of life not giving them a very fair deal. I think we have a lot to learn from each other.   -Kathy Barbro
This slideshow requires JavaScript.