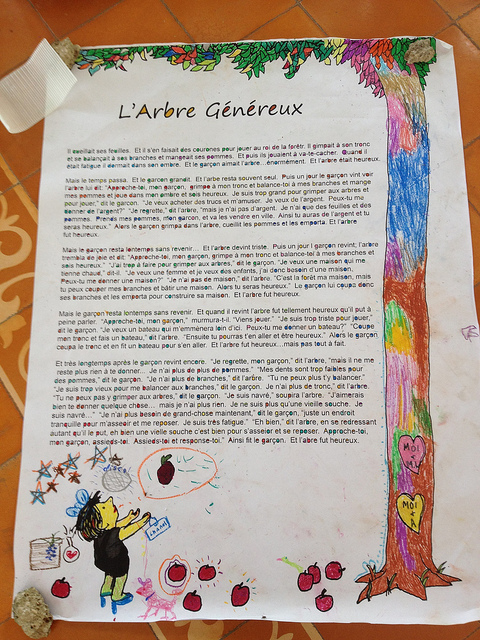 "Once there was a tree…..and she loved a little boy".  So begins Shel Silverstein's poignant and beloved tale of friendship, The Giving Tree.  The Giving Tree was the second story used in PHA's Art + Literacy Program.  During the July 2012 trip to Haiti, we brought The Giving Tree to 5 sites:  the OJFA orphanage, Pastor Jules' Orphanage, the Centre d'Education et de Formattion des Jeunes in the Cité Soliel slum, the SAKALA recreation center in the Cité Soleil slum, and the pediatric ward of the Ti Kay tuberculosis clinic.
At each site, we brought with us translations of the story in French, English, and Kreyol and read the different languages out loud to captive little audiences .  This allowed them to hear the stories in their first-learned language as well as practicing their French and English.
We also brought with us beautiful large-scale, illustrated 4 foot x 3 foot  story posters that we hung up on the walls so the kids could follow along.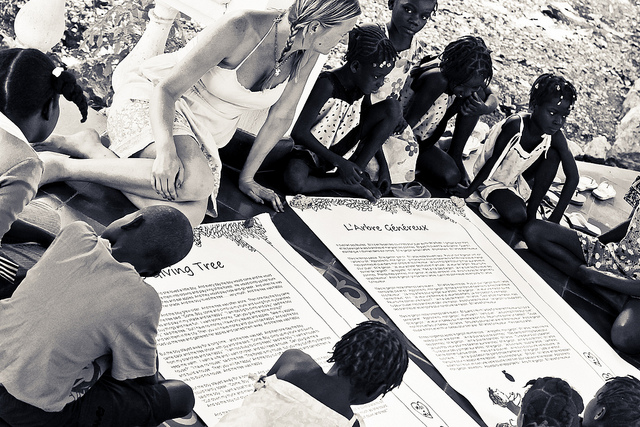 After story time, the kids colored the posters with crayons and watercolors, turning the leaves    of the giant trees into rainbows of beautiful colors, and adding fruits, animals, flowers, and life to the previously black and white poster.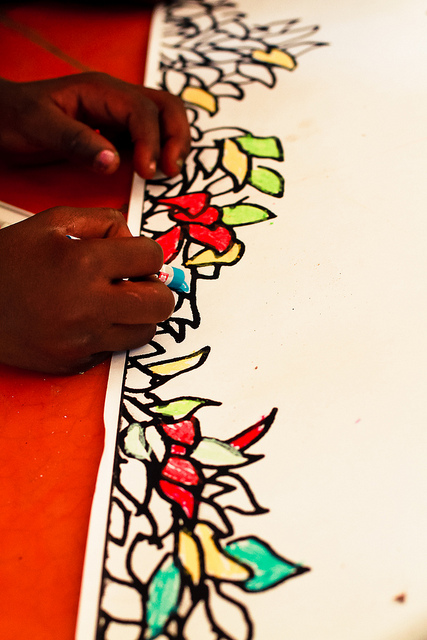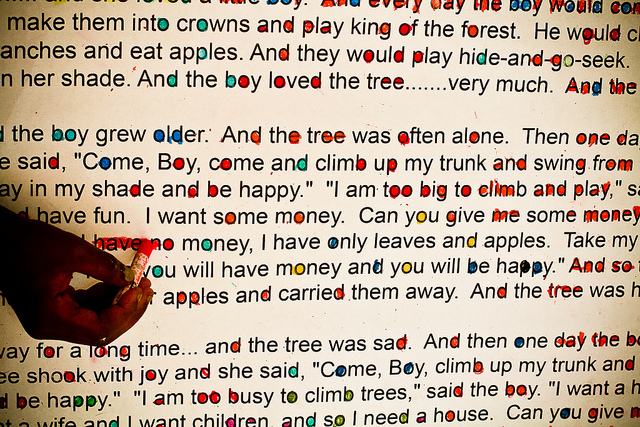 When the kids completed the posters, PHA member Kathy Barbro taught them how to draw their own trees using oil pastels.  The kids had a great time learning how to draw trees and they made some magical and fantastic creations!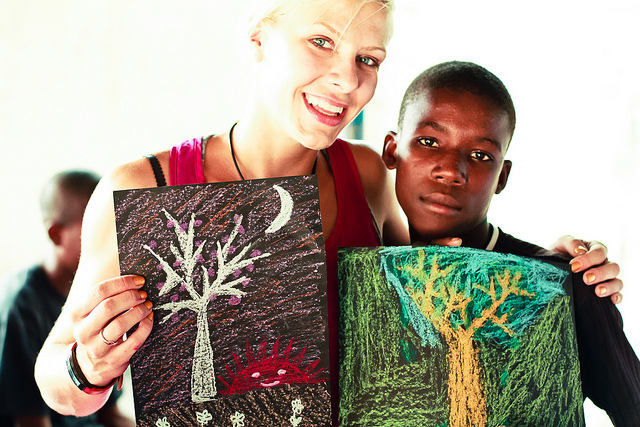 At the close of the art projects at each site, we asked the kids to please take the lesson of The Giving Tree to heart, and give one thing to the world during the course of the day.  The children all promised they would.
On the way out, with the kids' help, we carefully re-hung their beautiful colored story posters on the battered, peeling walls of their classrooms and hospital rooms, so that the kids would remember and enjoy the story of the tree and his boy for months to come.